Americans' Opposition to Allowing Men in Women's Bathrooms on the Rise, Reuters Polling Finds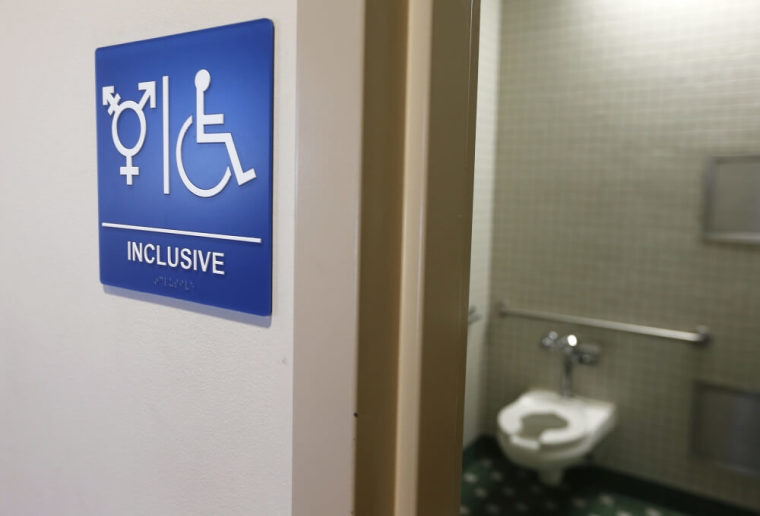 A new Reuters poll finds most Americans believe transgender people should use bathrooms that correspond with their sex, not the gender with which they choose to identify.
While political dialogue has gotten heated regarding a recently passed transgender bathroom law in North Carolina, Reuters Polling results published Friday reveal that public support for allowing transgender individuals to use bathrooms designated for the opposite sex has decreased in the last two weeks, while support for requiring people to use bathrooms that match their biological sex has increased.
Reuters data from April 22 finds that only about 40.9 percent of 1,753 respondents say "people should use public restrooms according to the gender which they identify." Meanwhile, about 45 percent of respondents said "people should use public restrooms according to their biological sex."
The April 22 results represent an approximate 10 percentage-point increase in the number of people who believe everyone should use restrooms designated for their biological sex in just nine days.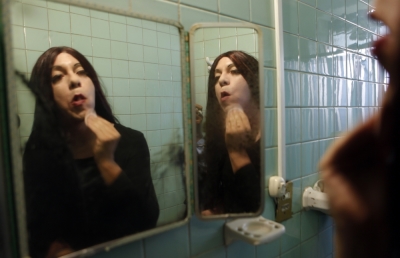 According to results obtained by Reuters on April 13, only about 35 percent of 331 respondents felt people should use bathrooms designated for their biological sex, while 46 percent responded by saying they believe people should be allowed to use the restroom of the sex with which they identify.
Support for allowing transgender people to use opposite sex bathrooms reached its lowest point on April 19, when only 37.7 percent of 1,780 respondents said they felt people should be allowed to use the bathroom of the sex with which they identify.
The data indicates that the general public may not be embracing the left's transgender bathroom agenda.
The results come as a federal appeals court ruled on April 19 that a Virginia school district discriminated against a biologically female transgender student by not allowing the student to use the boy's bathroom.
The Reuters results also come as there has been much backlash from liberal governors, businesses and entertainers to a recently passed North Carolina law that prevents local governments and municipalities from enacting ordinances that force businesses and other places of public accommodation to allow biological men to use women's bathrooms and vice versa.
Much that has been written and published, even by a conservative news organization, about the North Carolina law has given readers the wrong idea that the law forces businesses to prohibit transgender people from using whatever bathroom they want. To the contrary, the law actually protects the right of businesses to create their own policy regarding bathroom usage.
On Monday, North Carolina residents rallied outside of the North Carolina legislative building in Raliegh to defend the the state's transgender bathroom law in a protest organized by the North Carolina Family Policy Council.
"As most of you know, in past few weeks we have come under the attack of national special interest groups who are determined to make an example out of North Carolina," the North Carolina Family Policy Council stated on its website. "They want to force North Carolina to embrace their radical left-wing agenda. "North Carolina has led the way in standing up to these special interest groups, and now we are paying the price. Other states are watching us to see if these groups can be stopped."