Most Brits Have No Religion, but Church Vows to Continue Sharing Jesus' Message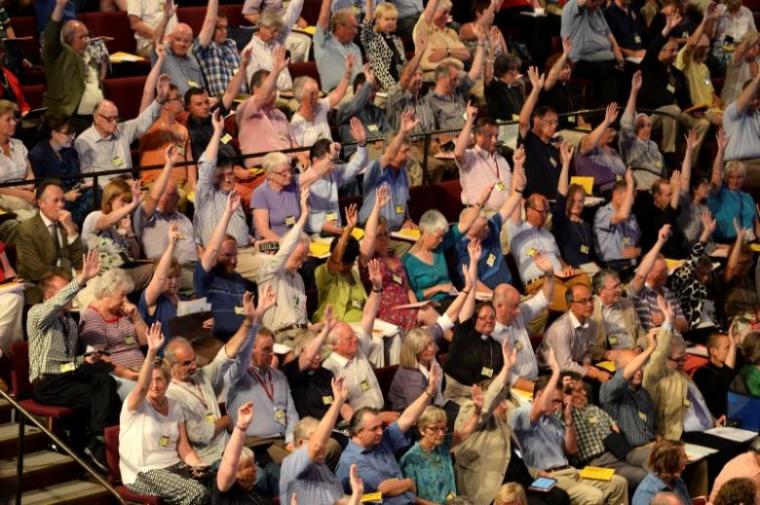 Survey data from NatCen's British Social Attitudes has revealed that for the first time ever, the number of people in Britain who say that they have no religion is over half the population, or 53 percent.
Despite the study's findings, Church of England bishops have told The Christian Post that God remains relevant and vow to continue spreading Jesus Christ's message of peace and justice.
NatCen, an independent social research agency, reported on Monday that the survey data, collected from 2016, shows that the number of British people with no religion has hit the highest ever levels.
The data showed that the non-religious population made up a 48 percent share in 2015, and only stood at 31 percent in 1983, when the survey began.
More than seven-in-10, or 71 percent of young people aged 18–24 said that they have no religion, which is also an increase from the 62 percent number in 2015.
The Bishop of Liverpool, the Rt. Rev. Paul Bayes, said in comments sent to CP that "God remains relevant."
"The Church remains relevant. We in the Church, and all who love the Church, need to keep finding ways to show and tell those who say they have 'no religion' that faith — faith in the God who loves them still — can make that life-transforming difference for them and for the world," Bayes said.
The survey found that the Church of England has been hit particularly hard in past decades, with now only 15 percent of Britons describing themselves as Anglican.
The data tables showed that Roman Catholic representation has remained unchanged for decades, at 9 percent of the population. The "Other Christian" category made up 17 percent in 2016, while non-Christian religions made up 6 percent of the total.
Roger Harding, head of public attitudes at the National Center for Social Research, said in the press release:
"This increase follows the long-term trend of more and more of us not being religious. The differences by age are stark and with so many younger people not having a religion it's hard to see this change abating any time soon. The falls in those belonging to the Church of England are the most notable, but these figures should cause all religious leaders to pause for thought."
The British Social Attitudes survey carried out 2,942 interviews of adults across Britain, with the question worded as "Do you regard yourself as belonging to any particular religion? IF YES: Which?"
Commenting on the decline in CofE identification, Bayes said that more and more people today are willing to be honest and say they have no religion.
"This honesty is welcome. Of course the latest BSA figures bring a continuing challenge to the churches, to speak clearly of our faith into a skeptical and plural world. But saying 'no religion' is not the same as a considered atheism. People's minds, and hearts, remain open," he added.
Bayes suggested that people can see the point of faith when they see the difference that it makes.
"So we seek to show that knowing Jesus makes a difference personally and makes a difference for society. I believe that by showing that difference more people will come to know God's love," he said.
The Bishop of Chelmsford, the Rt. Rev. Stephen Cottrell, admitted that "it's always troubling for the institution of the Church to see numbers declining and to hear how younger people are less and less engaged with the life of the church."
Cottrell pointed out, however, that the Church is "not an institution."
"The church is that community of men and women whose lives are centered on Christ. We do care about numbers, but only because we care about people," he continued.
"But most of all we care about that vision of justice and peace for all that is given us in Christ, and we will get on with living and sharing that vision with a few dozen people, a few thousand people, or a few million people: whoever it is that responds to the call of God in Christ."
Other studies, such as one released by The Benedict XVI Center for Religion and Society in May, have also pointed to the declining Christian population in the U.K.
The researchers found that there are 26 believers abandoning the faith for every atheist or agnostic who decides to become a Christian, with most "nones" being predominantly young, white and male.