Most Voters Support Banning Abortions After 5 Months: Poll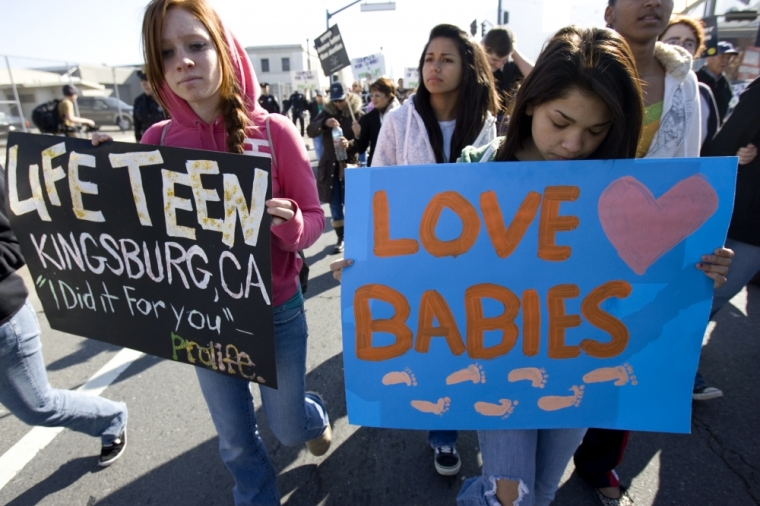 A new poll has found that a majority of voters support legislation to limit abortions after five months, a point by which the unborn child demonstrably feels pain. President-elect Donald Trump has pledged to sign the legislation into law.
Sixty-four percent of voters nationwide favor the Pain-Capable Unborn Child Act, which prohibits abortions after 20 weeks, according to a new poll conducted by inc./WomanTrend on behalf of Susan B. Anthony List, a pro-life organization.
Among millennial voters, 78 percent said they support the measure, sponsored by Rep. Trent Franks. Sixty-seven percent of women voters, 70 percent of African-Americans, and 57 percent of Hispanics also support the legislation, the survey found.
Among the 64 precent of respondents who support the legislation, more than two in three of them strongly support it, while among the 28 percent who oppose the measure, three in four of them strongly oppose the bill, the poll said.
"Last year Donald Trump told CBN that the United States 'should not be one of seven countries that allows elective abortions after 20 weeks. It goes against our core values.' A majority of voters — including women, young people, Hispanics, and African-Americans — agree. They support compassionate legislation to limit abortion after five months, more than halfway through pregnancy," SBA List's President Marjorie Dannenfelser said.
"Pro-life voters who were key to victory on election night are eager to see a pro-life White House and Congress address the horrific reality of late-term abortion in America," Dannenfelser added. "We urge Congress to take up this legislation as soon as possible so that as many as 18,000 lives a year will be saved."
The poll was conducted with 824 voters on Nov. 8, Election Day, at a computer-assisted telephone interviewing facility using live callers. The margin of error is ±3.4 percent.
The legislation provides exceptions for cases in which the mother faces a medical emergency or in cases of rape and incest. It "permits a physician to terminate a pregnancy under such an exception only in the manner that provides the best opportunity for the unborn child to survive."
It also "requires a physician performing an abortion under an exception provided by this Act, if the pain-capable unborn child has the potential to survive outside the womb, to ensure that a second physician trained in neonatal resuscitation is present and prepared to provide care to the child."
In a September letter addressed to pro-life leaders, Trump wrote, "Hillary Clinton not only supports abortion on-demand for any reason, but she'd take it a step further: she wants to force the taxpayers to pay for abortions by repealing the bi-partisan Hyde Amendment. Hillary Clinton also supports abortion until an hour before birth. And she will only appoint Supreme Court justices who share this view."
Trump also said he's committed to signing into law the Pain-Capable Unborn Child Act.