Mother of Autistic Daughter Denied Rights to Stop Doctors Performing Transgender Surgery, Breast Mutilation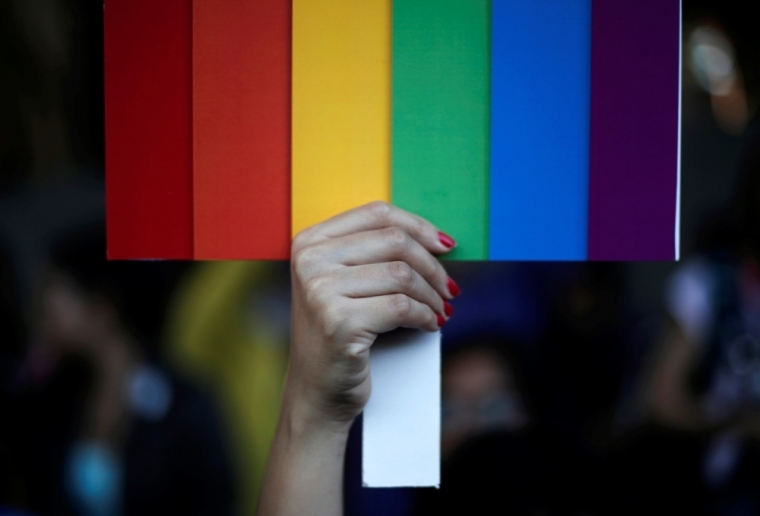 A woman who identifies as a left-wing academic says her parental rights are being denied by doctors who are planning to mutilate her 19-year-old autistic daughter's body by performing gender reassignment surgery, which includes having her breasts amputated and taking massive testosterone injections to "grow a penis."
"I am a lone voice in the academic and social work world speaking out against the [trensgender] transitioning of autistic people, what I feel to be both a crime against the disabled as well as their sterilization," Dr. Kathleen Levinstein, a clinical social worker teaching at the University of Michigan, told Breitbart News.
Levinstein revealed that her daughter has a functional age of 11, and argued that she was entirely unprepared to make such decisions herself.
The daughter reportedly has facial hair due to hormones she is taking, but still gets her period. She was given her first batch of testosterone by an endocrinologist, despite warnings that the long-term health risks associated with such a regimen have not yet been fully studied.
Levinstein, who describes herself as politically left-of-center, initially accepted her daughter when she came out as a lesbian, but began to worry after her daughter visited a gender therapist who gave her the go-ahead for gender transition after only two meetings — though the American Psychological Association guidelines recommend a year-long evaluation.
The mother explained that her daughter has a history of medical issues beside autism, with which she was diagnosed at the age of 2, but accused the gender therapist, whom she did not name, of ignoring these dangers.
The clinical social worker said that sometimes parents and professionals are too quick to believe their child is transgender, adding: "I do believe that there is an overlap with the autistic and transgender populations. Some studies show a higher level of testosterone in autistic human beings. For males a high enough level of testosterone converts to estrogen. This may explain the large number of Autistic people of both sexes claiming that they are transgender."
Levinstein further revealed that some progressives issue serious threats to anyone criticizing gender surgery.
"Women who publicly question [transgenderism] receive death threats, threats to rape us and our children, burn us to death with gasoline, decapitate us, and so on," she said. "This all coming from people who claim they are our 'sisters.'"
Transgender issues in America have been hotly debated this past year, particularly with President Barack Obama's directive in May demandig that public schools allow boys to go into girls' bathrooms and locker rooms, if they identify as female.
Though Obama has said that his "reading of scripture" and the Golden Rule led him to make the directive, aimed at protecting transgender students from bullying, 11 American states have filed a lawsuit against the Obama administration, arguing that the guidance has "no basis in law."
The joint lawsuit warned that if students are allowed to use the bathrooms based on their gender identity, it would turn educational settings across the U.S. "into laboratories for a massive social experiment, flouting the democratic process, and running roughshod over common-sense policies protecting children and basic privacy rights."