11 States Sue Obama for Turning Schools Into 'Laboratories for a Massive Social Experiment' With Transgender Bathroom Directive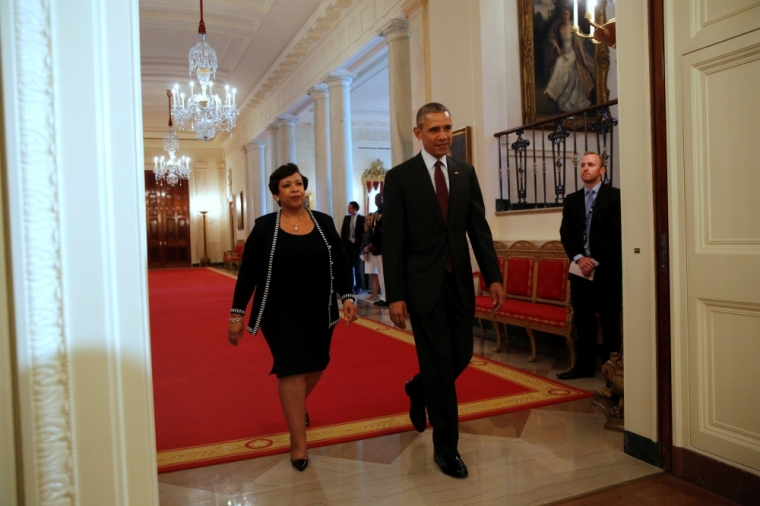 Eleven American states have filed a lawsuit against President Barack Obama's administration and its recent directive to public schools calling for transgender students to be allowed to use the bathrooms of their choosing.
The Washington Post reported that the states of Alabama, Arizona, Georgia, Louisiana, Maine, Oklahoma, Tennessee, Texas, Utah, West Virginia and Wisconsin have joined the lawsuit, filed on Wednesday, which argues that Obama's guidance has "no basis in law."
It further warns that if students are allowed to use the restrooms based on their gender identity, it would turn educational settings across the U.S. "into laboratories for a massive social experiment, flouting the democratic process, and running roughshod over common-sense policies protecting children and basic privacy rights."
The lawsuit specifically asks the court to block the federal government from "implementing, applying or enforcing the new rules, regulations and guidance interpretations," The New York Times pointed out.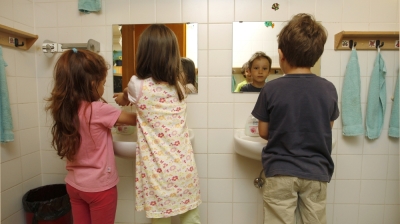 Obama's guidance seeks to turn into national school policy rules already applied by the Education Department's Civil Rights Office toward some schools, forcing them to open their bathrooms, locker rooms and showers designated for the opposite biological sex to transgender students.
"There is no room in our schools for discrimination of any kind, including discrimination against transgender students on the basis of their sex," U.S. Attorney General Loretta Lynch said in a statement accompanying the order at the time.
"This guidance gives administrators, teachers, and parents the tools they need to protect transgender students from peer harassment and to identify and address unjust school policies."
Texas Gov. Greg Abbott stated, however, that Obama is "not a king," while Ken Paxton, the Texas attorney general, accused the president of trying to "bully Texas schools into allowing men to have open access to girls in bathrooms."
Joy Hofmeister, the state education chief in Oklahoma, further warned that the guidance could pose a threat to the federal funding for schools who refuse to comply, and called Obama's move "disturbing."
Jeff Landry, the attorney general for Louisiana, vowed that he would "not allow Washington to wreak further havoc on our schools," while Patrick Morrisey, attorney general for West Virginia, said that if it goes through, the guidance would "force a seismic shift in local schools."
The Justice Department responded by stating that it will review the lawsuit, but expressed confidence it would triumph in any legal fight.
"While the department will review the complaint, the federal government has strong legal foundations to uphold the civil rights of transgender Americans," the statement on Wednesday night read.
James D. Esseks, an American Civil Liberties Union lawyer, defended Obama's directive, and warned that the 11-state lawsuit has been filed at the expense of transgender youth across America.
"They're acting as though the Obama administration's guidance that came out a few weeks ago is like the first time that anyone has interpreted federal bans on sex discrimination to cover transgender people," Esseks said.
Russell Moore, president of the Southern Baptist Convention's Ethics & Religious Liberty Commission, said, however, that the Obama administration is forcing laws that go against basic understandings of gender and science.
"How, after all, does one win a culture war against one of the most basic facts of science and life: that there are two sexes?" Moore asked in a blog post.
"One does so by withholding the funds and recognition necessary to operate in public space, unless institutions get in line. Children, then, become pawns of the state for the state to teach what is ultimately a theological lesson, not a scientific one."