Target Boycott Organizers: Don't Let Girls Try Swimsuits in Store's Dressing Rooms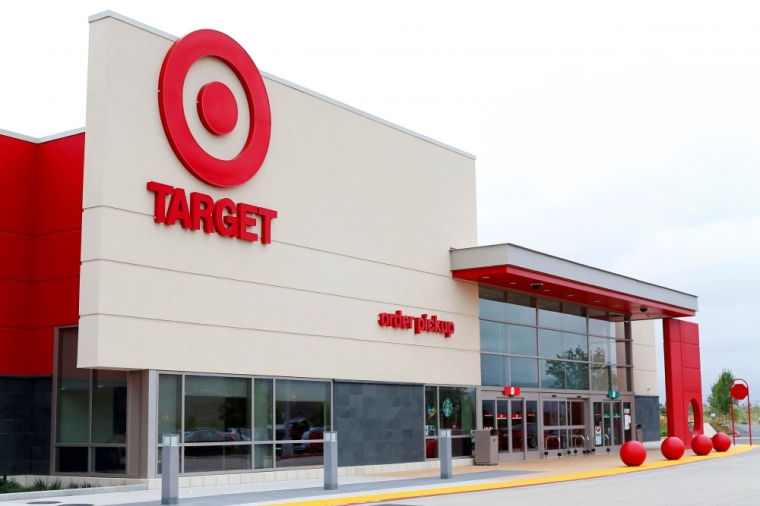 As the boycott against Target and its transgender bathroom policies continues, a pro-family group is warning parents that as summer season is approaching, they should not allow their young daughters to try on swimsuits in the retail giant's dressing rooms.
"We need more people to sign up for the boycott. We're launching something this week. We're now heading into bathing suit season. … Do not let your young girls and teen girls buy their summer clothes or bathing suits at Target," Andrea Lafferty, president of the Traditional Values Coalition, told Breitbart News Daily with SiriusXM.
Well over 1.2 million people have signed a separate petition by the American Family Association pledging to boycott Target stores for their new bathroom policies, which allow people to use the restroom or changing facility that corresponds with their gender identity, instead of their birth sex.
AFA has warned that such a scenario endangers the safety of children, as it allows grown men to dress as women to gain access to women's bathrooms.
"Target's policy is exactly how sexual predators get access to their victims. And with Target publicly boasting that men can enter women's bathrooms, where do you think predators are going to go?" the AFA's petition asks.
Target has argued that its policy is aimed at being more inclusive toward transgender people, and has refused to reverse its decision despite reported stock market plunges and consumer backlash against the company.
The Wall Street Journal reported last week that Target's shares continue to plunge and are missing targeted percentages, though Brian Cornell, Target's CEO, denied that the boycott is the cause of the setbacks.
"To date we have not seen a material or measurable impact on our business. Just a handful of stores across the country have seen some activity and have been impacted," Cornell said, referring to groups of parents who have protested at a few Target stores nationwide over the bathroom policy.
Lafferty told SiriusXM that transgender-friendly bathroom policies reflect an agenda by President Barack Obama's administration, which recently issued a directive calling on public schools across the country to allow boys to go into girls' bathrooms.
"The Obama administration has taken Title VII of the Civil Rights Act — it was designed to prevent discrimination on the basis of sex — and they've created a whole new class of accommodations, for a minuscule part of the population," she said.
"And so the Obama administration, time and again, has tried to force government entities to accept this gender identity issue, the bathroom issue, against common sense and the will of the people."
TVC's president warned that there is more at stake than just who is using which bathroom.
"This is not just about a guy going into a women's bathroom at Target, or wherever. It's also about schools," Lafferty said. "There is a broader agenda, and I hope those who are running for office will understand this."
TVC has started its own petition against Target on its website, arguing that "radical homosexual and transgender organizations" such as the Human Rights Council and the ACLU are behind the push for such "non-discrimination" policies.
"With threats against religious freedom at an all-time high, the time for politeness is over," the petition states, vowing that conservatives will "not remain silent" on the issue.