Target Stores Losing Money Amid Boycott; CEO Refuses to Change Bathroom Policy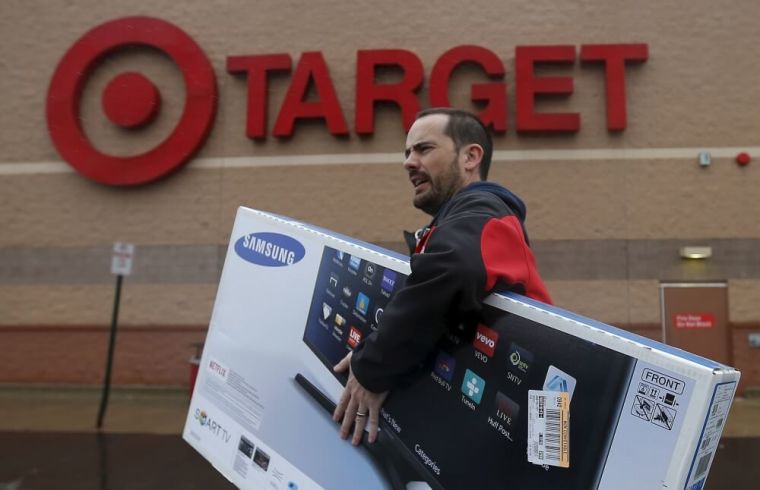 Target's shares are plunging in an "increasingly volatile consumer environment," though the retail giant is denying that the conservative boycott against its transgender bathroom policies is playing a big part.
"Shares of the company were off 7.6 percent at $68 as of 4 p.m. trading on Wednesday. Sales at stores open at least a year rose 1.2 percent in the quarter ended April 30, short of Target's 1.5 percent to 2.5 percent annual target," The Wall Street Journal reported on Wednesday, noting that this is the first such decline in two years, since Brian Cornell took over as CEO.
Cornell said that "an increasingly volatile consumer environment" is to blame for consumers pulling back on spending in the first quarter, and noted that other retail giants, including Macy's and Nordstrom, also reported losses.
Cornell insisted on Wednesday that the over 1.2 million-strong boycott of Target over its new bathroom policies, organized by the American Family Association, is not playing a part in the decline.
"You've heard us talk over the years about our commitment to diversity and inclusion," Cornell told Forbes, which also reported on the declining shares.
Target's CEO admitted that a few stores nationwide have indeed faced protests over the bathroom policy, which allows employees and customers who are men according to their birth sex to use women's bathrooms, in a bid to be more inclusive.
He said that while some of those stores did take a hit in sales, as a whole he claimed that the boycott has not affected the retail giant.
"To date we have not seen a material or measurable impact on our business. Just a handful of stores across the country have seen some activity and have been impacted," he said.
Reuters reported that Target's net income fell to $632 million from $635 million a year earlier, with the retail giant expecting second-quarter comparable sales to be flat down to 2 percent, though it was confident it would meet its earnings outlook of $1 to $1.20 per share before special items.
A number of other reports have also pointed out that Target is struggling, with Business Insider stating last week that data supplied by YouGov BrandIndex, measuring consumer perceptions of major brands, has shown that consumers considering shopping from Target have dropped to 36 percent, a 6 percentage point difference from before the boycott began.
"Consumer perception of the brand has also dropped sharply. It's at its lowest point in two years," the report noted.
Earlier in May, the Family Policy Institute of Washington additionally observed that Target's stock fell from from $84.10 per share on April 19 to roughly $79.36 in the days surrounding the AFA petition, explaining that a loss of $4.74 per share "would represent a corporate loss of over $2.5 billion," if constant.
AFA and other conservative groups have warned that open bathroom policies leave children exposed to potential predators.
"Target's policy is exactly how sexual predators get access to their victims. And with Target publicly boasting that men can enter women's bathrooms, where do you think predators are going to go?" the AFA's petition asks.
Cornell has said that the company will not be reversing its policy, but insisted that it is highly focused on safety.
"Our focus on safety is unwavering. And we want to make sure we provide a welcoming environment for all of our guests," he told CNBC's "Squawk Box" last week.