Sen. Lankford to Obama on Transgender Bathroom Edict: Sex Designation Isn't Sex Discrimination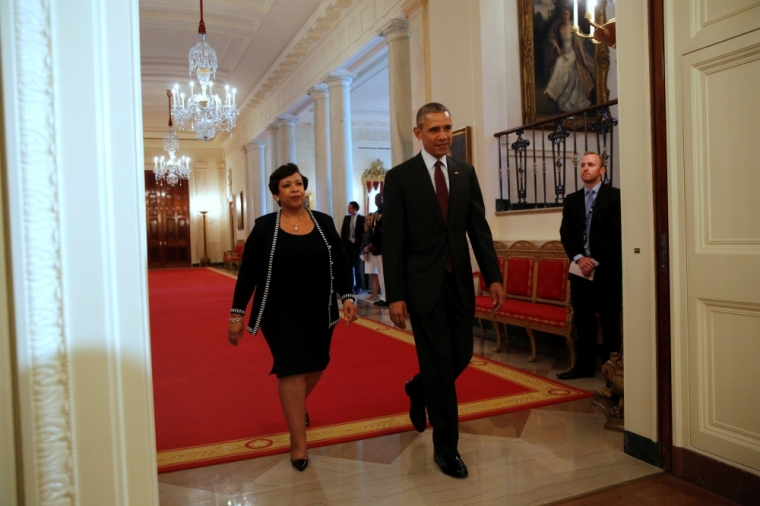 Sen. James Lankford, R-Okla., is demanding answers from the United States Department of Education over its controversial transgender bathroom directive that it and the Department of Justice sent to all United States public school districts last week.
The departments issued a joint edict to all public schools instructing them to allow transgender students to use bathrooms and locker rooms consistent with their gender identity last Friday and relied on Title IX law to justify its order.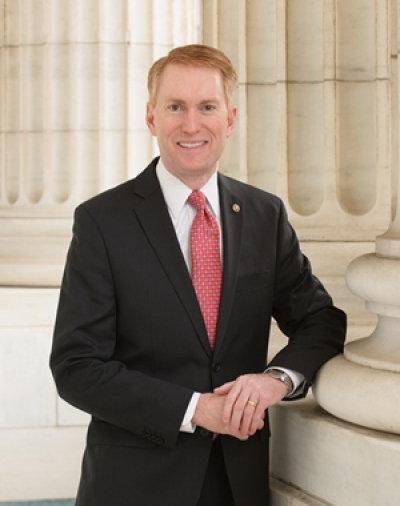 With public schools running the risk of losing millions in federal education funding if they don't let biological boys into girls locker rooms and bathrooms, and vice versa, Lankford, chairman of the Homeland Security and Governmental Affairs Subcommittee, asserted in a letter to Education Secretary John B. King on Tuesday that the Obama administration's interpretation of Title IX is actually contradictory to what the law states.
"As guidance, the Dear Colleague letter purports to merely interpret existing discrimination law under Title IX of the Education Amendments of 1972 (Title IX); in reality however, the guidance represents an abrupt departure from long standing sex discrimination policy," Lankford, the co-chair of the Congressional Prayer Caucus, wrote in the letter, a copy of which was obtained by The Christian Post.
"In keeping with the [Office for Civil Rights'] troubling tradition of flouting federal law to advance substantive policy serving the administration's political agenda, OCR's latest guidance conflates an individual's gender identity with the widely accepted and longstanding understanding of sex without support in Title IX."
Lankford argued that the bathroom regulation that the administration is trying to impose on public schools across the country can only be done through "an act of Congress followed by the promulgation of rules compliant with notice-and-comment procedures."
Additionally, Lankford explained that the Administrative Procedure Act requires federal agencies to provide notice of any proposed rule and solicit public comment on the proposal, with exception to "interpretive rules or general policy statements," known as guidances.
"If a policy statement does more than bind regulated parties to an agency's interpretation of a governing statute or rule, it would be properly characterized as a substantive rule, subject to APA rulemaking procedures," the letter states.
Although the Obama administration maintains that the order is merely a guidance and does not impose any new legal requirements on school districts, Lankford believes that the directive "impermissibly extends Title IX's regulatory reach by prescribing onerous and at time nonsensical obligations on recipient schools."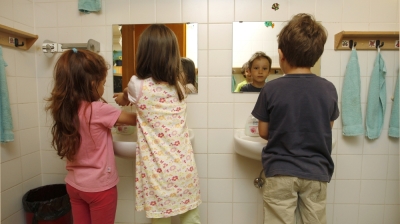 "[T]he dear colleague letter does in fact assert requirements," Lankford stated.
"'A school … must allow transgender students access to such facilities consistent with their gender identity,'" Lankford recited the directive. '"A school may not require transgender students to use … individual user facilities when other students are not required to do so.'"
Lankford points out that although Title IX prohibits only the discrimination of students on the basis of sex, the directive explains that the federal government could rule schools in violation of Title IX when they fail to protect students privacy "related to their transgender status" and when they list sex or transgender status in school directories because it could be considered an invasion of privacy.
"To many Americans, this policy reflects the out-of-touch political correctness agenda advanced by Washington bureaucrats — how can the mere designation of a student's sex rise to the level of sex discrimination?" Lankford asks. "It is difficult to imagine how Title IX or its implementing regulations prohibit such conventional disclosures with such broad strokes."
Lankford argues that the administration's definition of sex to include gender identity is most certainly not the definition contemplated by Congress in 1972 when it passed Title IX.
"Of course, 'gender identity' is not the same as sex — transgender people identify as such precisely because their sex does not match their identity," Lankford added. "Working backward from such a revisionist conclusion, OCR then attempts to qualify the longstanding understand of 'sex assigned at birth,' defined as the 'sex designation recorded on an infant's birth certificate should such a record be provided at birth.'"
Lankford concluded by stressing that is the duty of Congress to ensure that the administration adhere to the APA.
Lankford demanded that the agency respond his letter by May 31 and explain its justification for expanding the definition of sex under Title IX. Lankford also asked for the department to clarify whether public schools would lose federal funding if they do not adhere to the directive.
Lankford is not the only public official to ask the department for clarification on Tuesday.
Attorneys general from three states — Texas, Oklahoma and West Virginia — sent a letter to the Department of Education and the Justice Department asking for clarification on the directive.