Virginia School District Passes Ordinance Defying Obama's Transgender Directive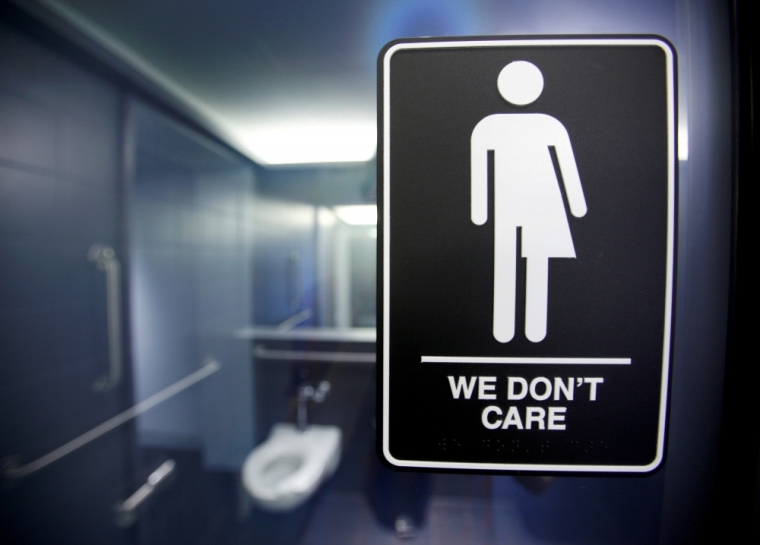 A school district in the Commonwealth of Virginia passed an ordinance that renounces President Barack Obama's directive for public schools to allow transgender students to use the bathrooms and showers of their choice.
The Grayson County School Board voted unanimously last week to adopt the ordinance, which states that students can only use the restroom of their biological sex.
Grayson Superintendent Kelly Wilmore told LifeSite News in an interview published Monday that the ordinance was supported by the whole community, including Democrats.
"It wasn't the politics of just the Republican side … it was a lot of people on the other side of the fence too [who] are really having concerns with who has access to the bathrooms," stated Wilmore.
Grayson County School Board did not return comment to The Christian Post by press time.
Earlier this month, President Obama issued a directive informing public schools across the country that they must allow students to use whatever facilities correspond with their chosen gender identity.
The directive interprets Title IX of the 1964 Civil Rights Act to include transgendered individuals, a move critics argued is out of step with the original understanding of the law.
In an interview with BuzzFeed News, President Obama argued that such a move was necessary to protect the dignity of transgendered individuals.
"We're talking about kids, and anybody who's been in school, been in high school, who's been a parent, I think should realize that kids who are sometimes in the minority — kids who have a different sexual orientation or are transgender — are subject to a lot of bullying, potentially they are vulnerable," said Obama.
"I think that it is part of our obligation as a society to make sure that everybody is treated fairly, and our kids are all loved, and that they're protected and that their dignity is affirmed."
Regarding Grayson County's ordinance, the Virginia-based social conservative group the Family Foundation provided The Christian Post with a statement from their president, Victoria Cobb.
"It is imperative that local school boards protect the innocence and privacy of all children, as Grayson has tried to do," stated Cobb.
"We can teach our children to be compassionate and tolerant toward one another without forcing six, seven and eight year old children into vulnerable interactions with opposite sex students in restrooms and locker rooms."
Cobb also explained her organization has sent letters to every school board in the Commonwealth on how to deal with what she described as the "illegal overreach by the Obama administration into how local schools govern themselves."
"We are confident that the actions taken by those in Grayson is not only reasonable but completely constitutional," added Cobb.
According to a recent Rasmussen Reports survey, 51 percent of parents with school aged children opposed the federal government's recent directive, while 33 percent were in favor and 16 percent were undecided.