Mother Crashes Church Service, Accuses Married Pastor of Sleeping With Her Daughter in Video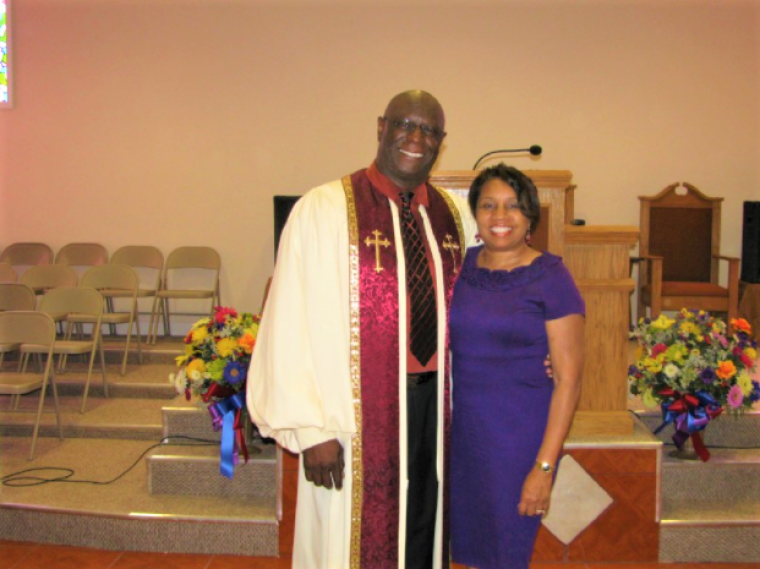 A married Mississippi preacher was forced to call the police for help after an enraged mother crashed his sermon Sunday and alleged in the presence of his shocked congregation that he was involved in a sexual relationship with her daughter for several years.
In a video of the encounter posted to YouTube, the angry mother alleged at Word Fellowship Baptist Church of Prentiss that Pastor Billy Walker had been carrying on an affair with her daughter for three years and recently threatened to file criminal charges against her after she caught him with another female member of the church.
"Leave my child alone. After all this time you're going to press charges against her. And it took her to catch you with another woman of the church for her to finally get mad," the unidentified mother screamed at Walker in the video as he stood at his pulpit.
The individual who first uploaded the video said Walker's wife, Vivian, with whom he has two sons and has been married to for nearly 30 years was sitting in the pews of the church as the allegations were made.
"I'm a mother, that's my child. No mother in this church would do what I'm doing for my baby," the mother continued in the video. "Three years you've been messing with her. And I know about it."
As to why she allowed her daughter to remain in the alleged affair with Pastor Walker for three years remains unclear.
The Christian Post reached out to the church for comment on Wednesday but calls went unanswered and Walker did not respond to questions via email by press time.
Prentiss Police confirmed the disturbance on Wednesday and said Walker had reached out to them for help.
"He did call up here and said that they had kicked out a member and needed an officer down there to make sure they didn't come back," a Prentiss Police dispatcher, who gave his name only as Chuck, said.
"He wanted to know what he needed to do and I told him he need to make a trespassing charge or something and if they came back I could pick them up," Chuck said. "Other than that he never came through and make any charges or anything like that."
On his church's website, Walker declares that he has been "anointed and appointed for such times as these and adhering to the Church."
He says his "greatest desire is preaching, pastoring, teaching and building the Kingdom of Jesus Christ."
He also strongly advocates lifelong commitments between one man and one woman in marriage.
"We believe that the family is God's foundational institution for human society (Matthew 19:5-6; Ephesians 5:22-6:4). Therefore, we encourage lifelong commitments to marriage between one man and one woman; we support the ongoing spiritual nurture of the family; and we are committed to honoring the priority of family time through our ministries and activities," his church notes.