Michael Hodges, Son of Megachurch Founder, Removed as Pastor Due to Moral Failing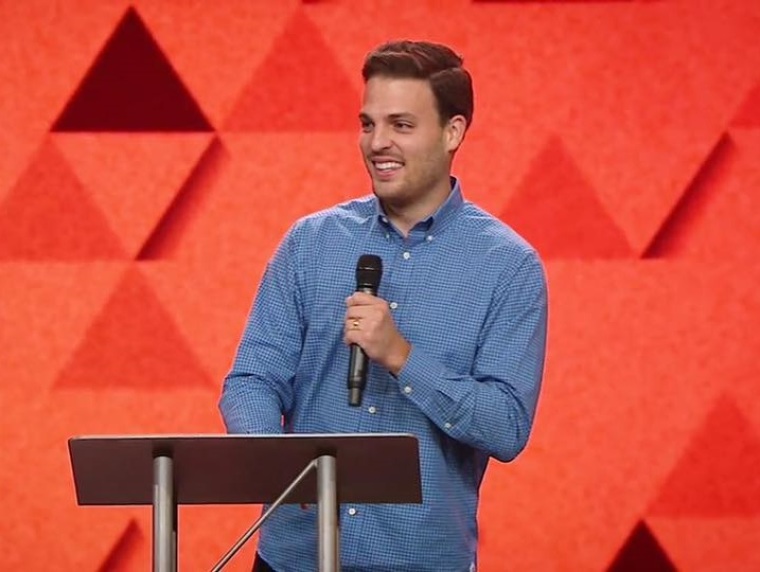 Michael Hodges, son of the founder and senior pastor of the nearly 40,000-member Church of the Highlands in Alabama, has been removed as pastor of the church's Greystone campus due to a moral failing.
Speaking at the church's ReCreate Women's Conference on Sept. 30, Senior Pastor Chris Hodges revealed that his son was no longer the Greystone campus pastor after the moral failing but gave no further details on the matter, according to AL.com.
The Christian Post contacted Church of the Highlands for further comment on the removal of Michael Hodges. A message left for a spokesperson is still pending a response.
It remains unclear what Michael Hodges' moral failing was. All his social media accounts as well as at least one belonging to his wife, Katie, have been disabled. The church has also scrubbed all references to him from its website. Charles Kelly is now listed as the Greystone campus pastor.
The move comes just over a year since his wedding in 2016. His wife's Facebook profile shows that she is currently a recruiting coordinator at Highland's College. Michael had been on the church staff since 2015, according to AL.com, and he has held other titles, including director of ministry partnership and placement, and was a member of the Highlands College Team.
Highlands Greystone campus was launched in September 2009 and meets in a new facility on Highway 119, according to the church's website.
It is unclear if there is any plan to restore Michael Hodges to ministry as was done for former senior pastor of the Healing Place Church in Baton Rouge, Louisiana, Dino Rizzo.
In August 2013, just 14 months after Rizzo resigned as senior pastor of the Healing Place Church due to an inappropriate affair with a woman who was not his wife, Chris Hodges presented Rizzo as a new member of Church of the Highlands' pastoral team.
"Dino has been an amazing inspiration to me and to people all over the world," Hodges said in a recording presenting Rizzo to his church.
"In the spring of 2012, Dino found himself in a very depleted, tired state with an unhealthy relationship with God and his family, and it was during that time that Dino got involved in the early stages of a brief but inappropriate friendship with another woman. When the situation came to light, I and the other overseers at HPC got involved. It was our responsibility. We guided the church over the past year through healing and restoration," said Hodges, who noted that it was Rizzo who inspired the planting of Church of the Highlands.
"Dino is a large part of the reason I even came to Birmingham," Hodges said. "He was the first person who challenged me to go plant a church."
Church of the Highlands was started in February 2001 when more than 350 people attended the church's first service at the Fine Arts Center of Mountain Brook High School in Birmingham, Alabama.
"From the beginning, Church of the Highlands has focused on reaching those who do not know God personally and building relationships through Small Groups. The life-giving message of the Gospel, the passion and joy of Sunday services, and the simple style of Highlands brought immediate growth," the church says on its website.
"In our first year, the church grew to 600 people in weekly attendance, and 371 people committed their lives to Christ. At the same time, we helped plant six other churches and gave nearly a quarter of our income to missions."