Mother of 5 Comes Out as a Man, Her Only Son Becomes a Girl and Husband Says It's OK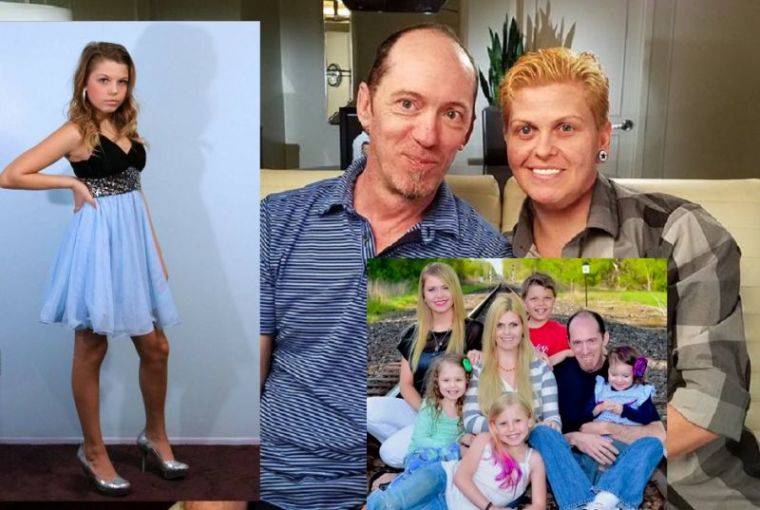 Four years after her only son, Corey, now 15, came out as a transgender girl, Erica Maison, a married Detroit mother of five, has decided to transition into a man named Eric, and her husband of 10 years says he has no problem with it.
"I'm glad that it's finally happening. I've been hearing this since shortly after we got married 'I hate this (pointing to chest). I wish I could just chop this off,'" said Les, Eric's husband, in an interview with Australia's 60 Minutes.
"When I was younger I used to wish for cancer so I would have to get a mastectomy," Eric said, adding thet she "hated being pregnant."
"I had no idea why I hated my body so much. I had no idea why I felt so ashamed of my body," Eric recalled about her feelings about her female body growing up.
She said once her body hit womanhood she struggled to "play the part" as a woman but it never worked. It just felt like she was "dressing up."
Les said he was still in love with the person he fell in love with as a woman despite the transition.
"I fell in love with a person. ... It's just that," he said.
When asked if he felt like he was now married to a man, he said: "No. I feel like I'm married to the same person. I'm just 10 years older."
But "Erica is now Eric," the interviewer teased.
"That's fine. I don't know what else to say, that's all there is to it," he responded.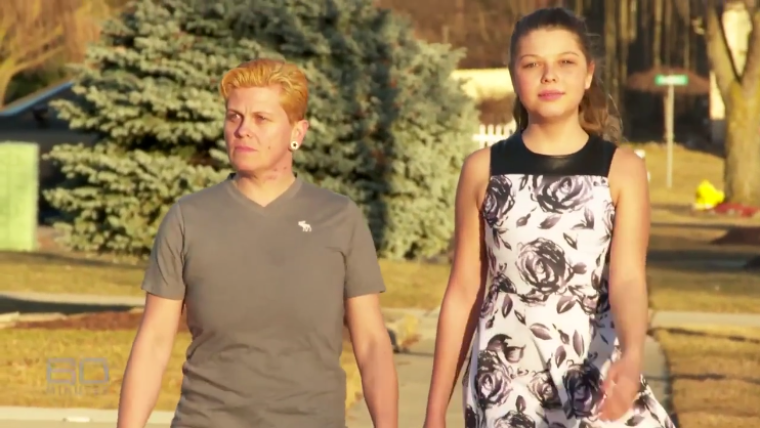 Eric explained that she realized she was a man and the same time the couple's son, Corey, realized he was a girl while watching a documentary on a transgender girl named Jazz Jennings four years ago.
"The first feeling was relief, the second was terror," Eric said after years of struggling with her gender identity.
"Fear for what my future would hold, fear for how my family and children would ... fear for what the rest of my life was going to look like."
Corey explained that before he came out to his parents, he struggled as well because he wanted his parents to be proud of him.
"I wanted to make my parents proud of who I am, but I thought that they would not like me," Corey said of his early childhood years.
The 15-year-old said he is still a bit conflicted, however, about losing his mom as he watches her transition into a man.
"I'm still gonna call her mom until she wants me to call her dad. I'm gonna miss her like doing my hair and stuff ..." he explained.
Eric said she always dreamed of living her life as a man and was inspired by Corey's decision to begin her transition.
Eric said when Les decided to continue loving her despite the transition, she felt a lot of relief even though he didn't think it was fair to him.
"How do you ask a completely heterosexual man to still love you if you are now becoming a man?" Eric asked. "That's not fair."
"I fell in love with the person. She was beautiful as a woman, but equally beautiful on the inside," Les said of his decision. "As long as Eric is happy with the appearance, Eric will be happy with what's in her brain — or his brain."
Mother of 5 Comes Out as a Man, Her Only Son Becomes a Girl and Husband Says It's OK