Trans Women Aren't Same as Natural Born Women, Feminist Author Chimamanda Ngozi Adichie Says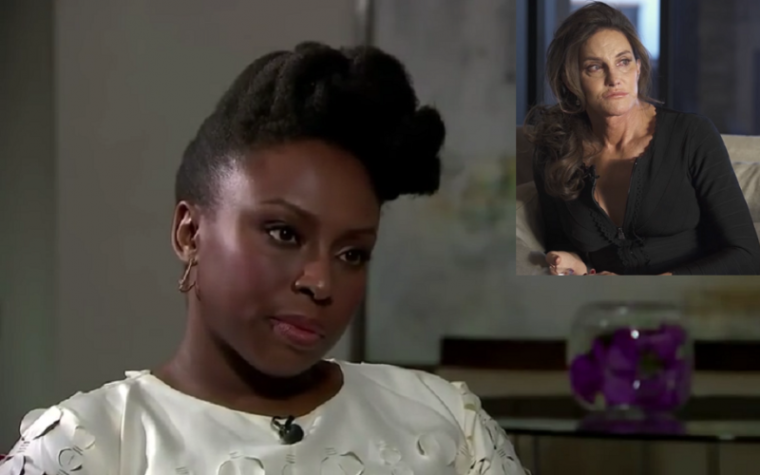 Acclaimed Nigerian novelist, feminist and MacArthur Genius Grant recipient Chimamanda Ngozi Adichie has come under fire for saying trans women and natural born women are not the same and she is refusing to back down from the comments as they spark a global debate about transgender issues.
"When people talk about, 'Are trans women women?' my feeling is trans women are trans women," Adichie said in a recent interview with U.K.'s Channel 4 while promoting her new book Dear Ijeawele or a Feminist Manifesto in Fifteen Suggestions.
"I think the whole problem of gender in the world is about our experiences," she continued. "It's not about how we wear our hair or whether we have a vagina or a penis. It's about the way the world treats us, and I think if you've lived in the world as a man with the privileges that the world accords to men and then sort of change gender, it's difficult for me to accept that then we can equate your experience with the experience of a woman who has lived from the beginning as a woman and who has not been accorded those privileges that men are."
Adichie's comments have since ignited a fierce debate online, dividing members of the transgender community.
"This is why we always tell cisgender people to avoid explaining transgender experiences. As a cis woman, Adichie doesn't know even the most basic facts about transfeminine identity, or how most trans girls and women have lived their lives. If Adichie doubts that trans women know misogyny, she should speak to Black trans women in Nigeria, Britain, and the United States. They could tell her stories about antiblack transmisogyny that would blow her mind. Better yet, she could start with the books of fellow Black feminist author Janet Mock," wrote YM Carrington in response to the author's comments.
"Her logic is flawed. All women are different and the difficulties, prejudices, struggles etc they have had are different. We can not say that all women have lived the exact same and experienced the same difficulties as each other. To say a trans woman isn't a woman because she may have not experienced what Adichie believes to be the universal female experience is just wrong. While men are more privileged than women, there are some women who have more privilege than other women. Does this somehow make them less of a woman? Trans women have to deal with their own struggles. Why must they suffer/have suffered more in order to earn the right to define themselves how they wish?" Caitríona Walsh added.
As the debate reached fever pitch over the weekend, Adichie further clarified her comments late Sunday but stood by her initial assessment that transwomen and natural born women are not the same.
"I said, in an interview, that trans women are trans women, that they are people who, having been born male, benefited from the privileges that the world affords men, and that we should not say that the experience of women born female is the same as the experience of trans women. This upset many people, and I consider their concerns to be valid," she said.
She argued, however, that equating trans women and natural born women is dishonest.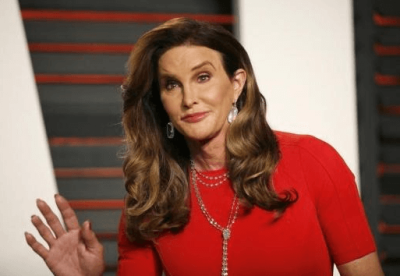 "I think the impulse to say that trans women are women just like women born female are women comes from a need to make trans issues mainstream. Because by making them mainstream, we might reduce the many oppressions they experience. But it feels disingenuous to me. The intent is a good one but the strategy feels untrue. Diversity does not have to mean division," she said.
"Perhaps I should have said trans women are trans women and cis women are cis women and all are women. Except that 'cis' is not an organic part of my vocabulary. And would probably not be understood by a majority of people. Because saying 'trans' and 'cis' acknowledges that there is a distinction between women born female and women who transition, without elevating one or the other, which was my point," she said noting that she is an advocate of transgender people.
"I see how my saying that we should not conflate the gender experiences of trans women with that of women born female could appear as if I was suggesting that one experience is more important than the other. Or that the experiences of trans women are less valid than those of women born female. I do not think so at all – I know that trans women can be vulnerable in ways that women born female are not. This, again, is a reason to not deny the differences," she said.
"... to be human is to be a complex amalgam of your experiences, it is disingenuous to say that their being born male has no effect on their experience of gender as trans women ... when I say that I think trans women are trans women, it is not to diminish or exclude trans women but to say that we cannot insist – no matter how good our intentions – that they are the same as women born female."
Adichie's clarification on Facebook has since been shared nearly 2,000 times with more than 6,000 reactions with some transgender women supporting her position.
"I am a trans woman, a feminist, and I support you 100% Chimamanda!" said Marit Staſstrom.
"It isn't transphobic to acknowledge the simple truth that there are differences between women and transwomen. It's just being sane and real, and I think it's necessary voice within feminist discourse that shouldn't be dismissed out-of-hand," Stalstrom continued.
"Feminists shouldn't be shamed for centering female body specific issues - issues which affect 50% of the human population, not because of their chosen identity, but because of biological reality. If more transwomen (especially white transwomen) could acknowledge this basic truth, rather than trying to constantly demand special recognition, they could help advance the feminist cause rather than dragging it down."
A major push by LGBT advocates for transgender rights and recognition is currently underway across the country with the support of stars like Caitlyn Jenner, formerly known as Olympic champion Bruce Jenner. Jenner came out as a trans woman in April 2015, publicly announcing that she had changed her name from Bruce to Caitlyn in a July 2015 Vanity Fair cover story. Her name and gender change became official on September 25, 2015.