Mother Who Left Baby in New York Church Nativity Will Not Be Charged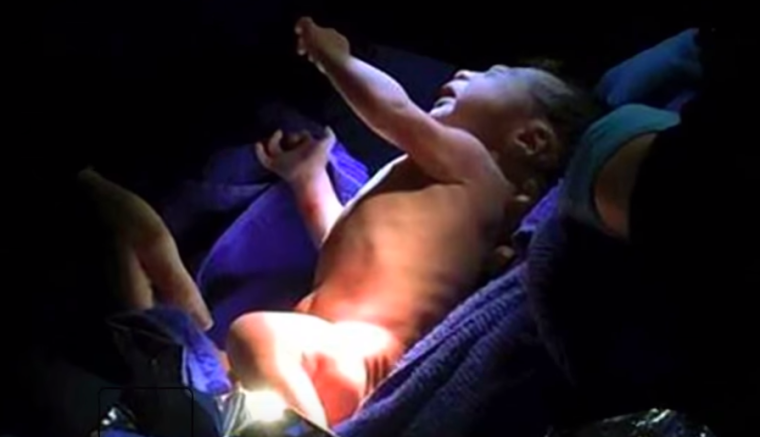 A mother who left her newborn baby in a manger scene at a New York church will not face charges, according to prosecutors.
Last month the janitor at Holy Child Jesus Church in Queens was surprised to find a newborn baby boy placed in the manger where a doll would have been.
In a statement released last week, Queens District Attorney Richard A. Brown said that no charges would be filed against the mother, who was recently located.
"It appears that the mother, in this case, felt her newborn child would be found safely in the church and chose to place the baby in the manger because it was the warmest place," stated Brown
During Thanksgiving week a full-term newborn baby with an umbilical cord still attached was left at a nativity scene display at Holy Child Jesus Church of Richmond Hill.
"The full-term newborn was found swaddled in purple towels in the nativity's crèche — where baby Jesus is found on Christmas morning," reported NY Daily News.
"The baby was given a clean bill of health at Jamaica Hospital and was in the care of the Administration of Children's Services Tuesday as cops try to track down the mom."
Given the nickname "Baby Jesus" and seen by some as an early Christmas miracle, the newborn was put in place of the plastic baby that the church had put out there earlier.
The discovery of the child garnered immense attention and curiosity from across the nation, with a focus also noted on "safe haven" laws.
CBS New York reported, "She (the mother) also returned the following morning to make sure the baby had been found, prosecutors said. The church is considered a 'Safe Haven.' New York's Safe Haven law says a person can leave their baby, up to 30 days old, with any responsible person at a suitable location."