Murdered Pregnant Pastor's Wife Was Going to Have a Daughter
Murdered Pregnant Pastor's Wife Was Going to Have a Daughter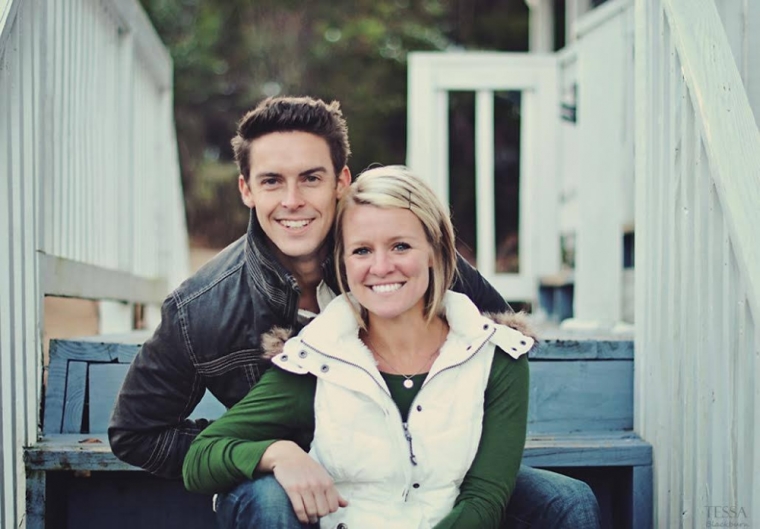 Amanda Blackburn, the 28-year-old pregnant wife of Pastor Davey Blackburn of Resonate Church who was murdered inside the couple's home in Indianapolis last Tuesday, was expecting a girl.
Resonate Church made the revelation on a memorial page on its website this weekend noting that Amanda's unborn daughter was named Everette "Evie" Grace.
Reports from WKRN and the Indy Star said more than 2,000 people, including Republican Indiana Gov. Mike Pence, turned up at Traders Point Church to celebrate Amanda's life at her funeral. People reportedly sang, prayed and listened to stories reminiscing her life while encouraging her surviving family members.
"He (God) is what made Amanda special; He is why we're celebrating her life; He is why we loved her so much, because He just radiated out of her," South Carolina Pastor Perry Noble of the NewSpring megachurch said.
The Indy Star said four churches came together to coordinate the service, including NewSpring Church, the church the Blackburns attended in South Carolina, and Resonate Church, the Indianapolis church of which Blackburn is pastor.
"Some people have funerals, and then some people have celebrations. And in the 28 years that she was with us, Amanda gave us a lot to celebrate, would you agree?" Noble, who delivered the eulogy, said.
Amanda and her husband had moved to Indianapolis in January of 2012 to start Resonate Church with Noble's help.
"I knew they were going to come up here and make a difference," Noble added.
A video showed messages from Amanda's new Indianapolis friends about the impact she's made in their lives at the funeral service.
"If I could be like Amanda I'd want to just live my life in such a way that leaves a legacy that the way her life has obviously left," a member of Resonate Church said.
The video also featured messages from her family.
"I always called her 'Amazing Amanda' because that's what she was to us, she was just amazing," Davey's mother said, according to WKRN.
"Amanda was a gift from day one. I'm not just exaggerating because I'm emotional right now and I'm sad. That girl didn't give me 5 minutes worth of trouble in her life," said Amanda's mother, Robin Byars, in the video according to the Indy Star.
Noble, who met Davey Blackburn when he was a college student, told humorous anecdotes about the couple, said the Star.
"I remember thinking about Davey, something's not right with that boy," said Noble as the audience laughed. He recalled meeting Amanda for the first time when she got engaged to Davey. "They walked in and I said that thing that hasn't been quite right with Davey just got made right when she walked in. She truly was the person that completed him and made him a better man."
Noble tried to comfort the crowd as best as he could.
"There are some things that He does that we don't understand," Noble said. "The Bible says very clearly His ways are higher than our ways and I don't understand when He chooses to use something like this; I just know that He does," he added.