Museum of the Bible and YouVersion App Offer Unprecedented Bible Experience (Interview)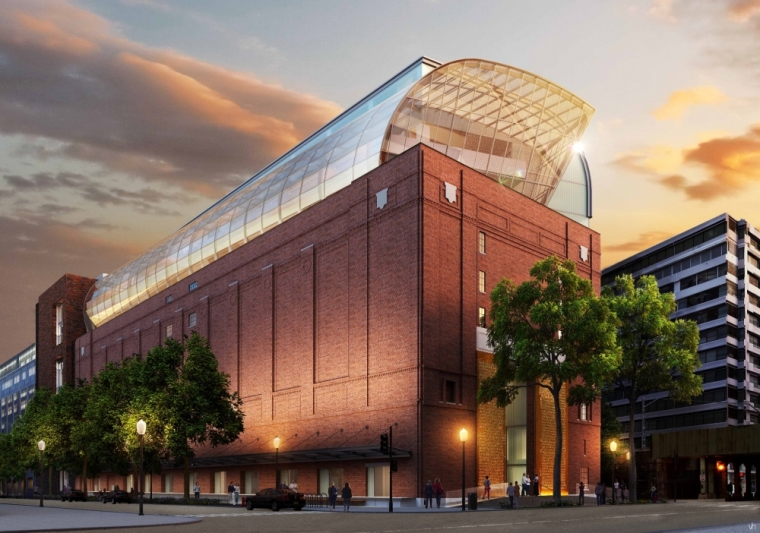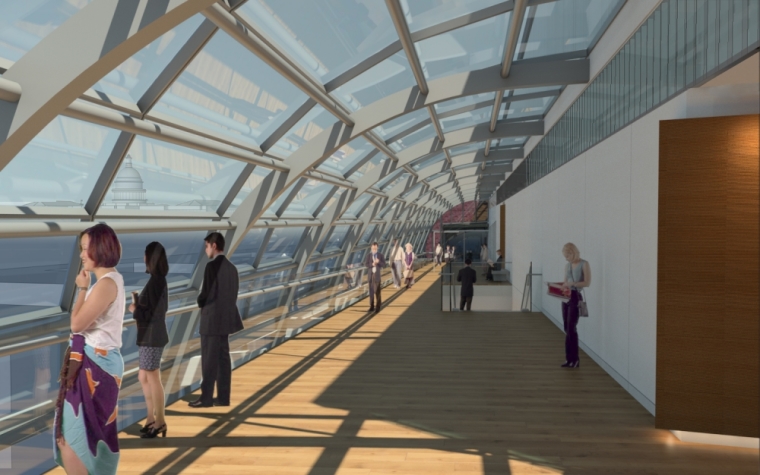 View Photos
WASHINGTON D.C. — What if there were a place that contained nearly every facet of the Bible under one roof? An edifice where visitors could see authentic ancient biblical artifacts and even learn about the Bible in their native tongue? The forthcoming Museum of the Bible plans to be that place.
With 430,000 square feet of exhibit space, the museum — which will have been in the works for an estimated five years from land acquisition to completion — is set to open its doors to visitors on Nov. 17, 2017.
The museum will offer guests an unprecedented Bible experience complete with interactive exhibits and translations into an impressive 1,007 languages through its partnership with the YouVersion Bible App.
Steven Bickley, vice president of the Museum of the Bible, told The Christian Post this week that the museum's relationship with YouVersion is a synergistic one.
"We work to invite all people to engage with the Bible. … We've been talking with them [YouVersion] for quite a while about how to talk about Bible engagement — an active Bible engagement."
"We explored those conversations from a marketing standpoint where we showed them some of the content we've been creating to invite people to engage with the Bible. They said it was some of the freshest content that they had seen on the market."
YouVersion founder Bobby Gruenewald agreed. "We're honored to partner with the Museum of the Bible as they share our passion for helping people engage with, and understand the significance of, the Bible."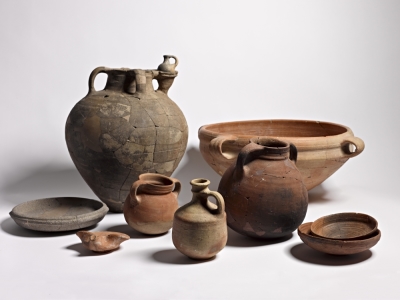 Gruenewald said he got the idea for the YouVersion Bible App in 2006. "I thought about how Gutenberg's invention revolutionized the accessibility and distribution of Bibles hundreds of years ago, and wondered how technology might be able to do something similar for our generation."
He added, "Together with a broad coalition of ministry partners, we continue to work toward making God's Word available to everyone no matter their location or language."
The YouVersion founder is on track to realizing that goal with his app installed on over 230 million devices and in every country around the globe.
While Gruenewald noted that YouVersion does not translate or update Bible text, if users wish to update their Bible version or make a new version available to the YouVersion community, "We have developed a system to make that happen quickly through the Bible App."
He explained to CP that YouVersion syncs an individual's account across devices, and people can choose the experience that best suits them, whether it be via smartphone, tablet, or computer.
Gruenewald said the app drives some of the activities in the Museum of the Bible and functions as a "digital docent."
"Anonymous macro-level Bible engagement data from YouVersion's community of millions of users will be used to power some of the real-time visuals in the museum."
"In addition, users will be able to install a custom version of the Bible App on their own device while at the museum using a unique code. If they already have the Bible App installed, they will simply get the Museum of the Bible Theme on their existing app. The Museum theme will include special Bible Plan features and tailored messages," he said.
The app also has a special feature called Events, a free tool for churches that enables them to host sermon notes, verses, and links inside the Bible App. It can act as a digital bulletin where people can search for and join an event based on their location.
Museum of the Bible and YouVersion's first launch came four days before the upcoming 2016 Olympic proceedings on Aug. 5. Fans got a taste of its innovative biblical content with an offering about how the Bible has influenced the Olympic games and its athletes, Olympic-themed programming including a 15-day reading plan in English, Spanish and Portuguese — available exclusively on the YouVersion Bible App — and a 25-minute national radio special about the history of the Olympics and how the Bible has helped inspire athletes. Not to mention an ongoing podcast throughout the games.
"In the Olympics we wanted to announce the culmination of all the series of activities in D.C., and now put them on the market in partnership." Bickley told CP.
Currently, the state-of-the art museum structure is near 50 percent complete and Bickley said there are up to 500 workers onsite at one time. "It's pretty exciting and quite an orchestrated project," he said.
The museum will display items from a pool of 40,000 artifacts and pieces, several thousand of which are part of a collection. Other items are on long-term loan.
In 2015, the Museum of the Bible announced a multi-year agreement with the Israel Antiquities Authority to display ancient artifacts from a trove of 2 million objects from the country's National Treasures which will be dedicated to a top-floor gallery.
In addition, archeological objects will be displayed at the museum, and discoveries made at Israel's 39 active archaeological digs in the country will also be showcased, meaning that some artifacts that may be displayed are yet to be discovered.
The museum's content will be roughly divided into five categories: papyri, manuscripts, cuneiform, Torah scrolls and Americana.
While the museum will have access to 40,000 artifacts, that quantity won't be on display at one time, Bickley said, because the museum's exhibits will be "changing constantly."
Behind the museum's unique Bible experience is the Scholars Initiative — the museum's research arm which is comprised of top senior research scholars hailing from academic institutions around the globe.
This group conducts primary research on items contained in the museum's collections and are experts of papyri; Aramaic, Greek, Hebrew, Latin, Egyptian and Ethiopic texts; Coptic, medieval, Middle Eastern, early Jewish and early American artifacts; illuminated manuscripts; and Christian tradition and spirituality. The senior scholars manage established and young scholars who are pioneering new discoveries.