Muslim Actor Playing Christ in National Geographic's 'Killing Jesus' Responds to Controversy With Call for Tolerance, Says Jesus 'Wouldn't Judge' Him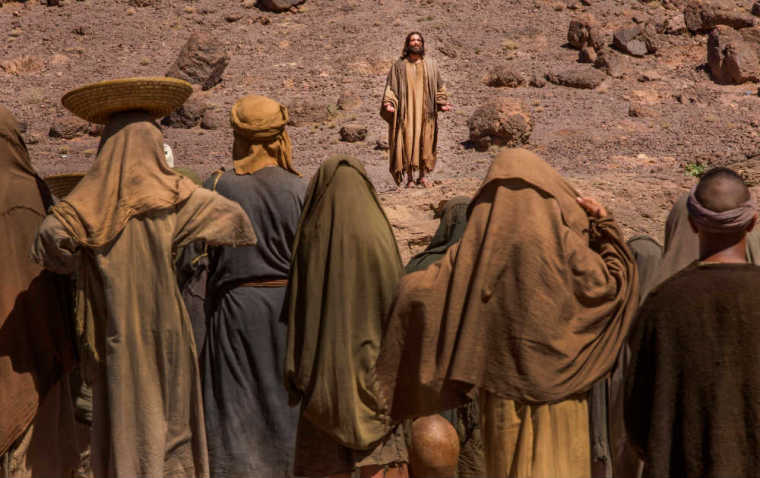 Muslim actor Haaz Sleiman, set to play the title role in National Geographic Channel's upcoming "Killing Jesus" miniseries, has responded to critics who've questioned the choice of casting by calling for tolerance. Sleiman added that it's an honor to play Jesus, and that he doesn't believe Jesus would judge him for taking on the role.
"In Islam, we believe Jesus is a prophet and respect Him and follow His teachings and put Him beside the prophet Muhammad — a lot of people don't know that," Sleiman said, according to Entertainment Weekly. "As a person who was raised Muslim, it's an honor to play that. … Personally, I've been heavily shaped by his teachings."
Speaking of some of the controversy attached to a Muslim actor playing the role of Jesus, he said he doesn't believe Christ would judge him.
"I cannot speak for Jesus, but I can quote his teachings and He said, 'Love your neighbor as yourself.' … How would He react to me playing Jesus? He wouldn't judge it. He wouldn't judge His own enemy … playing this part highlights His teaching in a very nice way."
The project, based on Bill O'Reilly and Martin Dugard's book Killing Jesus: A History, is also set to star Stephen Moyer as Pontius Pilate and Kelsey Grammer as King Herod.
The miniseries will follow the life of Jesus of Nazareth and the political, social and historical conflicts of His time, which eventually led to His death. NGC promises that the production will focus on the "intimate historical details" of the time, which have sometimes been downplayed.
Sleiman, famous for TV shows "Nurse Jackie" and "24," is an American actor who was raised in Lebanon. He spoke of his excitement of finding out he would be starring in "Killing Jesus," and sad that the first thing he thought was "love."
"I really just felt love in the moment. He has influenced me heavily prior to getting this part and there's nothing more powerful than that, and that's what's going to lead me through the whole journey," Sleiman continued.
"Every time I look at another cast member or member of crew, that I have love for them unconditionally no matter what they do. That was the first thing I felt — and then I called my mother, who said, '… bless you for playing Jesus, peace be upon Him.' I thought that was lovely."
NGC executive producer Heather Moran previously said that she's very excited about the cast that has been assembled for the production.
"The combined talent of this incredible cast is unparalleled, and we can't wait to see what this team of actors can do," Moran said.
"With this stellar cast and breathtaking script by Walon (Green) based on Bill's page-turner, we are going to explore the seismic political and historical events that surrounded the life and death of Jesus as never before."