'Muslim Appreciation Month' Considered in Calif.; Pastors, Security Experts Weigh In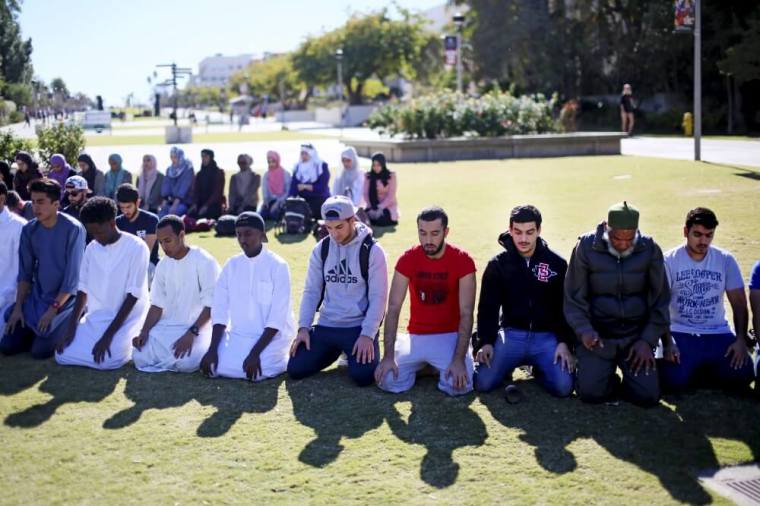 A California lawmaker is asking the state legislature to recognize August as "Muslim Appreciation and Awareness Month" but some pastors and national security analysts are criticizing the move, saying it promotes a false narrative.
Assemblymember Bill Quirk (D-Hayward) who introduced House Resolution 59 on Monday, said in a statement posted Friday on the Council on American Islamic Relations' Facebook page that he was "proud to celebrate the first ever Muslim Appreciation and Awareness Month by honoring generations of Muslim Americans for their many social, cultural, and economic contributions to California."
"The rhetoric surrounding this election makes the presentation of this resolution more important for me," Quirk said, adding that "it is appropriate to acknowledge and promote awareness of the myriad invaluable contributions of Muslim Americans in California and across the country, and extend to them the respect and camaraderie every American deserves."
In a Monday interview with The Christian Post, Pastor Jim Garlow of San Diego's Skyline Church said, "We are told that most Muslims are peaceful. We are not arguing that point. In fact, those are the only Muslims that I know and would want to know," but noted that there have been thousands of deadly attacks carried out by Muslims since 9/11.
"With exception of some attacks from a few extremist Hindus I am not aware of consistent violent attacks by other religious groups, such as Jews, Christians, Buddhists, Sikhs or Chinese folk religionists ... In the call for California to recognize the contributions of Muslims in our state will they reference that 3 of the 19 hijackers came from California, specifically from San Diego, and will they reference the painful Christmas massacre in San Bernardino?"
"I am curious what the legislators plans are for honoring Christians, Jews, Sikhs, Buddhists and others. Or did these groups make no contribution to California life?" he asked.
As CP reported in June last year, Garlow's church held a conference featuring speakers who warned American churches that, per Arabian broadcasts they have seen, Muslims, including recent converts from Christianity, are actively spying on them.
Quirk's resolution notes that California is home for more than 240 mosques, the most of any state in the country. One excerpt reads:
"WHEREAS, The history of Islam in this country dates back to before its founding, originating with African slaves who brought their Muslim beliefs with them to the Americas and who later contributed in numerous ways to the founding of the nation, and there are today millions of Muslim Americans, both immigrant and native-born, of diverse backgrounds and beliefs;"
Another portion highlights the Muslim experience in the United States since 9/11:
"WHEREAS, Although the majority of Muslim Americans within California and throughout the nation strive to promote peace and understanding between all faiths, identities, and nationalities while upholding those values and principles that define the American people, they have nonetheless been forced to endure harassment, assault, and discrimination since the terrorist attack on September 11, 2001."
The Christian Post reached out to national security analyst Ryan Mauro of the Clarion Project — a non-profit organization dedicated to exposing the dangers of Islamist extremism — for his take. In an email statement he said that while there is nothing wrong with pushing back against real anti-Muslim bigotry, it is risky to to inflate it and reinforce Islamist propaganda "that makes the U.S. sound like an oppressive state at war with the Muslim world."
Actual incidents of discrimination have indeed happened "but the language paints an inaccurate picture that makes it sound like Muslims can barely go outside without being harassed," Mauro said.
According to CAIR-CA, hate crimes and incidents of discrimination have been increasing in the past few years. The group's recently published Civil Rights Report states that bias incidents rose by 58 percent between 2014 and 2015, and they attribute that uptick to inflammatory words candidates have employed since the beginning of the election cycle.
In 2012, Mauro interviewed physician Qanta Ahmed, an anti-Islamist Muslim woman who authored In the Land of Invisible Women: A Female Doctor's Journey in the Saudi Kingdom. Based on the public record, "[CAIR's] sympathies are very much with the Islamist camp," Ahmed said, adding that Muslims in America are multi-faceted and groups like CAIR "promote a unified sense of disadvantage and debasement of Muslim Americans."
"Muslims in America are more economically mobile than anywhere else in the world, making it very hard to equate this reality with a fantasy of a disadvantaged, marginalized American minority," Ahmed said.