Muslim Mother Burns to Death Teenage Daughter in Pakistan for Shaming Family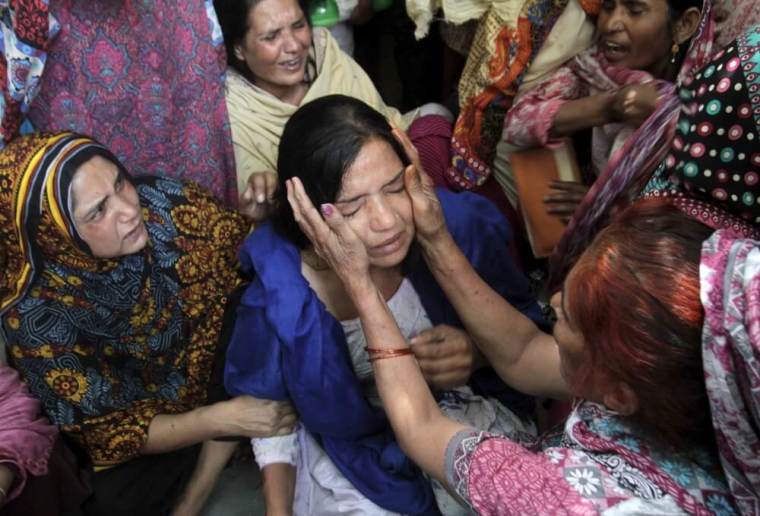 A mother in Lahore, Pakistan, has reportedly burned to death her own teenage daughter for marrying without the family consent.
BBC News reported that the body of 18-year-old Zeenat Rafiq has already been buried in Lahore, while investigation into the case continues. The teenager's mother is in custody after confessing to the crime, the third such case in the space of a month in Pakistan.
Rafiq had married Hassan Khan, a man her family had forbid her from choosing, and had gone to live with his family.
"When she told her parents about us, they beat her so severely she was bleeding from her mouth and nose," Khan told BBC Urdu.
"Her family lured her back, promising reconciliation and a proper wedding reception. She was afraid, she said 'they are not going to spare me'. She didn't want to go but my family convinced her. How were we to know they would kill her like this?"
Police Superintendent Ibadat Nisar said that they do not believe the mother, Parveen Rafiq, acted alone.
"Her mother has confessed to the crime but we find it hard to believe that a 50-year-old woman committed this act all by herself with no help from the family members," Nisar said, noting that the victim's brother is "on the run."
Honor killing is a major problem in Pakistan, with as many as 1,1000 women killed last year in such cases according to the Human Rights Commission of Pakistan.
"So when women become more assertive, more reluctant to be content with submissive survival within the family – for example when they insist on studying further, or when they want to take independent decisions about themselves – then the society does not allow it," said Najam U Din, a joint director of the HRCP.
Punjab province passed a law earlier this year that criminalizes all forms of violence against women, but more than 30 religious groups, including all the mainstream Islamic political parties, have threatened to protest against the restrictions.
The Council of Islamic Ideology has said that it should be legal for husbands to "lightly beat" their wives.
The Guardian noted that in a similar case last week, 19-year-old Maria Sadaqat was lynched and burned to death in a village near Islamabad for refusing to accept a marriage proposal. In another case in April, a 16-year-old girl was murdered for helping another couple elope, police said.
Religious minorities, including Christians, have also faced significant persecution in the Muslim-majority nation. Christian women have been brutally attacked on a number of occasions, with the wife of a military serviceman gang-raped by Muslim men in April while at home.
The victim in April's attack, 30-year-old Asia Mushtaq from the Toba Tak Singh district, said at the time: "The men treated me like an animal, telling me I was a worthless Christian, but I know my God is a great God. When I screamed they told me that they knew my husband was away and that I was unprotected. They threatened to kill my child if I did not comply with their perverse demands."