Muslim Woman Devotes Her Life to Helping Christians Displaced by ISIS
Many are familiar with "The Vicar of Baghdad," Canon Andrew White, the head of one of the most prominent relief charities helping thousands of Christians displaced by ISIS, but many don't know that much of the work White gets credit for is actually carried out by a Muslim woman.
Meet Dr. Sarah Ahmed, an Iraqi dentist who for the past few years has devoted her time to traveling all over Iraq to bring clothes, medicine, food, hygiene supplies and just about any other need imaginable to the Christians, Yazidis, Muslims, Shebeks and others who have been thrown from their homes, tortured and raped at the hands of the Islamic State.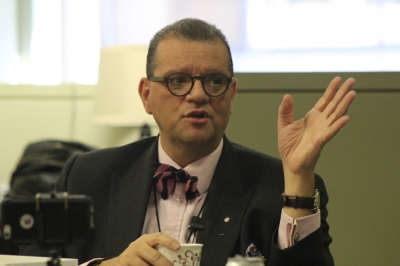 "She is there protecting all of the Iraqi Christians. You never hear anything about it in the news but you hear about the work I am doing. The work that I am doing is being done by a Muslim caring for the Christians," White, the former chaplain of St. George's Church in Baghdad, asserted last December during a lunch visit in Washington. "We think and hear about Islamic terrorism all the time. What about Islamic people working for the protection of Christians?"
Ahmed, who is now the director of operations for the White-founded Foundation for Relief and Reconciliation in the Middle East, spoke with The Christian Post this week from Kurdistan and detailed her experiences running all over northern Iraq to make sure that the needs of those vulnerable internally displaced persons, even on the dangerous side of Sinjar Mountain, are not overlooked.
"I am a very faithful person," Ahmed told CP. "I believe that with all the amount of [humanitarian work] that I have been doing and have been doing out of good faith in my heart and not for fame or money or anything, just out of my desire to help, I feel that God is always there for me and kind of protecting me and being around me to be able to reach all these areas and all these people."
"I know what a lot of people say about Islam but my Islam that I believe in is a religion that is very peaceful and believes in helping others," Ahmed continues. "You can not sleep while your neighbor is hungry or suffering. You have to lend a hand. I believe that all Muslims and all people have to do something to give back to life and the fact that they are living."
Originally from Baghdad, Ahmed went to the United States in 2010 to study and became a fully-trained dentist. While doing an internship on interfaith dialogue between Judaism, Christianity and Islam, Ahmed met White at a function in New York. Being that they were both from Iraq, Ahmed introduced herself and told the canon that she was working for a peacemaking initiative called "Because I Love Peace" to help build a relationship between the American and Iraqi people.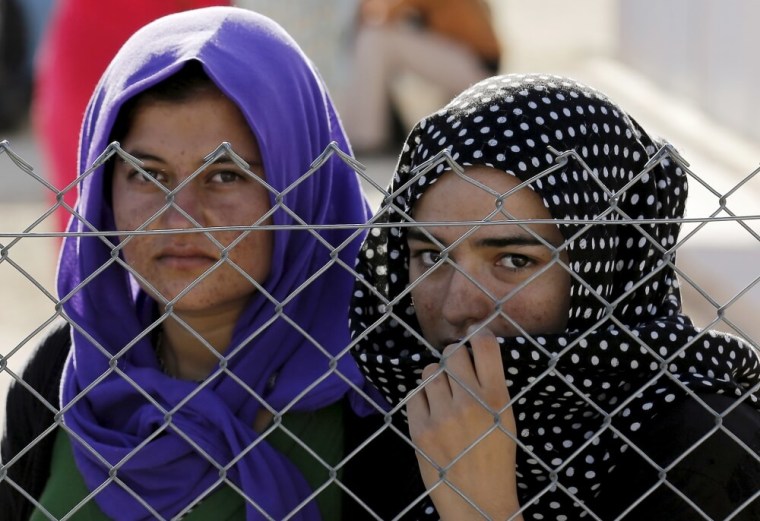 During that time, White offered her a role with his foundation, which Ahmed accepted. Although White offered to take her on at the Christian charity, he was hesitant at first to do so because she was a Muslim. Ahmed told CP that it was God who told White to offer her the job.
"We are a all-Christian charity and everybody is a Christian," Ahmed explained. "He was thinking 'What a place she would be in? She is not fit.' Then he said that God said, 'No, you know nothing. You have to have her. She has to come and work with you.'''
Ahmed said that she first started as a volunteer at a clinic and has worked her way up to be the director of operations and White's personal assistant. She said she never felt any discomfort when she first started working for the Christian charity as a Muslim and even had to live in the Baghdad church.
"It never crossed my mind. I feel no difference," Ahmed said. "I work for the Christians, Yazidis, Jews, everybody else. For me, we are all equal. I don't differentiate that much."
Ahmed is now responsible for organizing and delivering the food and needs to IDPs all throughout the Kurdish region, who are now homeless since their lands have been taken over by the Islamic State.
As IDP camps are spread out all through the Kurdish north, Ahmed will travel over the next few days from Erbil to Kirkuk back to Erbil then on to Duhok and then on to Sinjar Mountain.
In addition to providing the aid to those people in need, Ahmed also runs a program for girls who have been raped and beaten as Islamic State sex slaves.
Ahmed said that going to Sinjar is a bit more dangerous than some of her other trips. After helping over 900 families stranded on the safer side of the mountain, she explained that she will cross the mountain to tend to the 300 or so families on the other side of the mountain where the Islamic State once was.
"The army goes down and clears the area and that is why there are 300 families back there. The fear is still there. That is why not a lot of the families are going back there," she explained. "The fear is that ISIS will come back. They fear that ISIS will kill them or take the area back. There is still fear in the families. But I have to go because I have to see how they are."
In general, Ahmed said that there is very little hope for the displaced community, especially for the Christians.
"Most of the Muslims and Skebeks and the majority of Yazidis want to go back to their areas. A lot of the Christians, though, want to leave," Ahmed explained. "They feel they don't belong anymore. Their lands have been taken and their neighbors stood against them. They feel insecure. They are unsure that when everything is cleared up and they went home, that the same thing would happen again."
Ahmed said there is very little probability that Iraqi Christians or others religious minorities will be able to get residency and find work in Kurdistan. With the Kurdish economy hurting already, Ahmed said she can't see the Kurdish government giving them residency.
Although the Islamic State rose to prominence over two years ago, hundreds more new displaced families arrive each day to seek refuge in the Kurdish.
"I can assure you that many, many families are hurting physically and feel that dying is better than what is happening right now. People are being indignified. They are living in inhumane circumstances. It is really hot, there is not enough water, not enough food," Ahmed stressed. "It is not because of the actors, the agencies or the government. No. It's the situation. It's horrible."
"Animals who live in the desert can not tolerate that kind of temperature, yet alone a humans," Ahmed said. "That's a lot of people who are hungry and thirsty."
The Foundation for Relief and Reconciliation in the Middle East is accepting donations to help accomplish its mission and projects in the Middle East.