Muslim Women Say Wearing 'Solidarity Hijabs' Only Helps Radical Clerics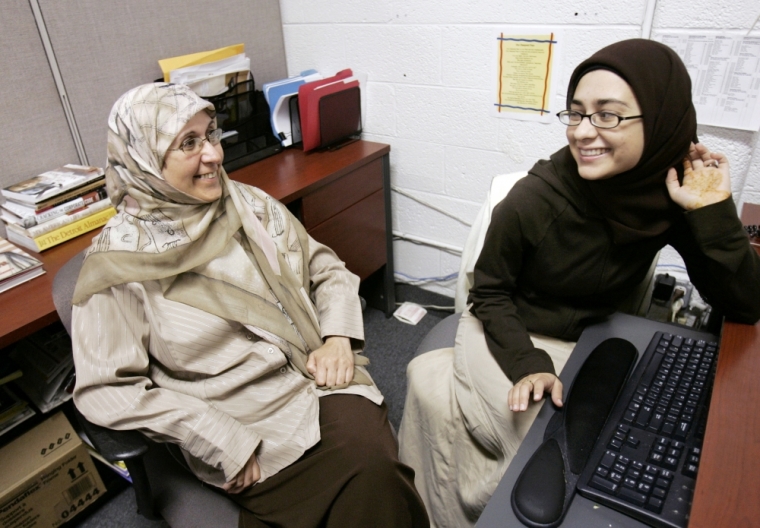 Two moderate Muslim women have decried non-Muslim females who are wearing hijabs in a show of solidarity, and argue that it only helps feed the strict interpretation of Islam that limits women's freedoms and requires them to hide their hair and faces.
After a Wheaton College professor announced earlier this month that she was going to wear a hijab throughout the Advent as a way of showing solidarity with Muslims, non-Muslim women across the country have joined the WISH (Women in Solidarity with Hijabis) movement and donned hijabs in public. Many have also posted pictures of themselves in hijabs to their various social media platforms.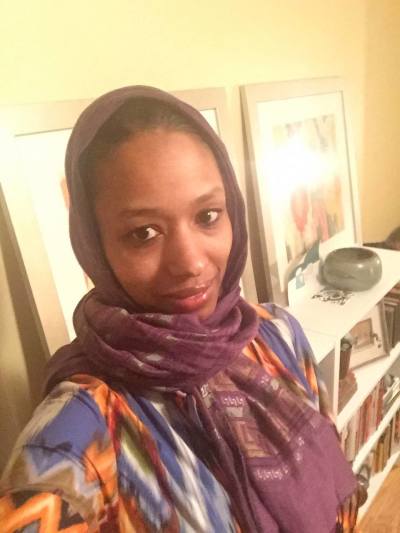 As many women are wearing hijabs this holiday season with good intentions, two Muslim women who grew up in conservative Muslim families in Egypt and India wrote a Washington Post op-ed arguing that the solidarity hijab movement only hurts moderate Muslim women in their attempts to "reclaim" the religion from "the prongs of a strict interpretation" that impedes on the liberty of Muslim women.
Although many believe that hijab simply means "Muslim headscarf" and that wearing one shows a sign of modesty, Asra Q. Nomani and Hala Arafa argued that hijabs are political tools used by conservative mullahs and clerics in the Middle East to restrict women's influence and freedoms.
"We reject this interpretation that the 'hijab' is merely a symbol of modesty and dignity adopted by faithful female followers of Islam," the women wrote. "As Americans, we believe in freedom of religion. But we need to clarify to those in universities, the media and discussion forums that in exploring the hijab, they are not exploring Islam, but rather the ideology of political Islam as practiced by the mullahs, or clerics, of Iran and Saudi Arabia, the Taliban in Afghanistan and the Islamic State."
Nomani and Arafa, who both grew up in the 1960s, explained that when they were children, they never had any edicts telling them that they must wear a hijab in order to stay consistent with their faith. They added that it wasn't until about the 1980s that they recall radicals trying to force women to cover their face by shaming them for not wearing hijabs.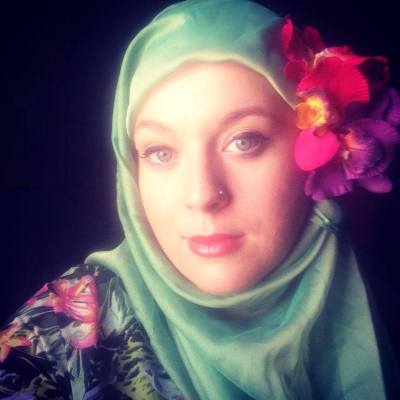 "But, starting in the 1980s, following the 1979 Iranian revolution of the minority Shiite sect and the rise of well-funded Saudi clerics from the majority Sunni sect, we have been bullied in an attempt to get us to cover our hair from men and boys," the op-ed states. "Women and girls, who are sometimes called 'enforce-hers' and 'Muslim mean girls,' take it a step further by even making fun of women whom they perceive as wearing the hijab inappropriately, referring to 'hijabis' in skinny jeans as 'ho-jabis.' using the indelicate term for 'whores.'"
"But in interpretations from the seventh century to today, theologians, from the late Moroccan scholar Fatima Mernissi to UCLA's Khaled Abou El Fadl, and Harvard's Leila Ahmed, Egypt's Zaki Badawi, Iraq's Abdullah al Judai and Pakistan's Javaid Ghamidi, have clearly established that Muslim women are not required to cover their hair," the women continued.
To Nomani and Arafa, the hijab only represents an interpretation of Islam that they "reject," which "believes that women are a sexual distraction to men, who are weak, and thus must not be tempted by the sight of our hair."
"We don't buy it," the women asserted. "This ideology promotes a social attitude that absolves men of sexually harassing women and puts the onus on the victim to protect herself by covering up."
They explained that in many mosques around the world and even in the United States women are denied the right to pray without wearing a headscarf and sometimes are even refused entry if their hair is not covered.
"In the Quran, the word hijab never connotes any act of piety," the women wrote. "Rather, it carries the negative connotation of being an actual or metaphorical obstacle separating the "non-believers" in a dark place."
Instead of wearing a hijab, the two women have a different suggestion for non-Muslim women who want to show solidarity with Muslims.
"In the name of 'interfaith,' these well-intentioned Americans are getting duped by the agenda of Muslims who argue that a woman's honor lies in her 'chastity' and unwittingly pushing a platform to put a hijab on every woman," the women stated. "Please do this instead: Do not wear a headscarf in 'solidarity' with the ideology that most silences us, equating our bodies with 'honor.' Stand with us instead with moral courage against the ideology of Islamism that demands we cover our hair."
Although Nomani and Arafa argue that wearing the hijab only hurts the freedoms of Muslim women, hijab-wearing Muslim woman Dilshad Ali argues in an op-ed for Patheos.com that it is not offensive for non-Muslim women who want to wear a hijab in solidarity with Muslims to do so.
"My hijab is not born of a so-called 'political Islam.' It's born of my heart and mind," Ali wrote in response to the Washington Post op-ed. "My dear friends — if you want to place a piece of cloth on your head as show of solidarity with Muslims, by all means, do so. I welcome it and appreciate it."
Contact: <ahref="mailto:samuel.smith@christianpost.com">samuel.smith@christianpost.com,
@IamSamSmith
(Twitter)