Russell Moore on Why Wheaton College Suspended Prof. for Saying Muslims, Christians Worship Same God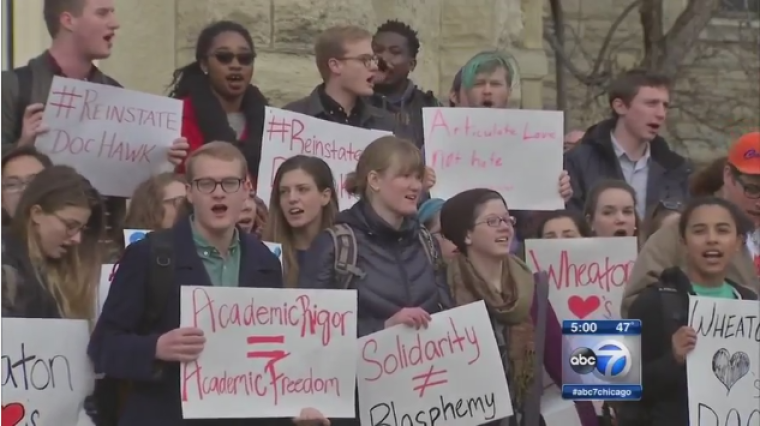 During an interview with NPR, Russell Moore of the Southern Baptist Convention's Ethics & Religious Liberties Commission commented on Wheaton College's suspension of tenured political science professor Larycia Hawkins after she wrote in a Facebook post that Muslims and Christians "worship the same God."
"As an Evangelical Christian, I believe that one worships God only through Jesus Christ," Moore said in the interview Sunday, after host Michel Martin said that Hawkins quoted Pope Francis as saying that Muslims and Christians worship the same God.
"Is that a foundational belief among Muslims and Christians, to your knowledge?" the host asked.
Moore responded by narrating a conversation he once had with a Muslim scholar. "She and I were on a panel together. And someone in the audience stood up and said, 'why can't you just stop all of this debating and just say you worship God your way and I worship God my way?' And the Muslim scholar turned to me and said, 'who is God to you?' And I said, God is Father, Son and Holy Spirit incarnate in the person of Jesus Christ. And she said, 'well, I can't go there because I believe that Allah is one.'"
Moore said the person in the audience was really trying to impose a "vague spirituality." "And I think it's much more fruitful for us to have honest conversations about where we differ, as well as where we agree."
Hawkins, who has taught at the Wheaton, Illinois, institution since 2007, announced on her Facebook page on Dec. 10 that she was going to wear a hijab throughout the Advent to show solidarity with Muslims. "I stand in religious solidarity with Muslims because they, like me, a Christian, are people of the book. And as Pope Francis stated last week, we worship the same God," she wrote.
Moore added that making the distinction doesn't come from hostility toward the Muslim people. "To be an Evangelical, we have to hold to the Gospel, which means an understanding of the distinctiveness and uniqueness of Jesus Christ."
Moore continued that if a Muslim institution had a professor who wanted to stand in solidarity with ancient Christian communities being persecuted, there would be no problem with that. "But if that Muslim professor said, we all worship Jesus Christ as God in the flesh, the Muslim institution would have every right to say you're not speaking as a Muslim anymore. That's what's going on at Wheaton College."
After Hawkins' Facebook post, the higher education institution released a statement saying that she was being placed on administrative leave pending a review of the "theological implications" behind her comments.
"In response to significant questions regarding the theological implications of statements that associate professor of political science Larycia Hawkins has made about the relationship of Christianity to Islam, Wheaton College has placed her on administrative leave, pending the full review to which she is entitled as a tenured faculty member," the statement read.
Later, Hawkins wrote in another Facebook post: "Whether or not you find this position, one held for centuries by countless Christians (church fathers, saints, and regular Christian folk like), to be valid, I trust that we can peacefully disagree on theological points and affirm others like the Triune God (albeit there are differences here as well — Athanasian Creed, anyone?), the virgin birth (or Immaculate Conception depending on your persuasion), and the Resurrection. Let there be unity in our diversity of views about all of the above."