My Mom Chose Me Over Country Music Stardom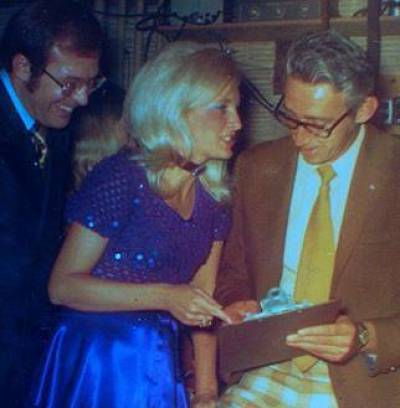 During the late 1960s and early 70s my mother was a country music singer. She had one top ten hit on the Billboard charts — a country version of "The Night They Drove Ole Dixie Down" that went to number 9.
Not that you can't be a celebrity and be a faithful Christian too, but my mother says she wasn't fully surrendered to the Lord during that period. Her complete surrender would ultimately lead her to leave the music business and devote herself to motherhood. I can never be grateful enough for that commitment and sacrifice. She would have been a big star, no doubt. She is incredibly talented.
Mom was also a high school dropout. Yet in her 50s, after my sister and I were grown and moved out of the house and were making lives of our own, Mom went back to school, got her GED, then pursued nursing and received her degree and certification at the age of 58. Today she is still a practicing nurse at the age of 77.
You'll forgive me for my bias and boasting, but that's pretty impressive, if you ask me!
Above is a picture of my mother, backstage after an appearance on the Grand Ole Opry. She was an exceptionally beautiful women in those days, and no less beautiful to me today.
I once wrote a piece for the Christian Post that contained more information about my mother's music career. You can read the article here.
Rev. Mark H. Creech is executive director of the Raleigh-based Christian Action League of North Carolina Inc.