My Pillow guy Mike Lindell invests $1 million in pro-life film 'Unplanned'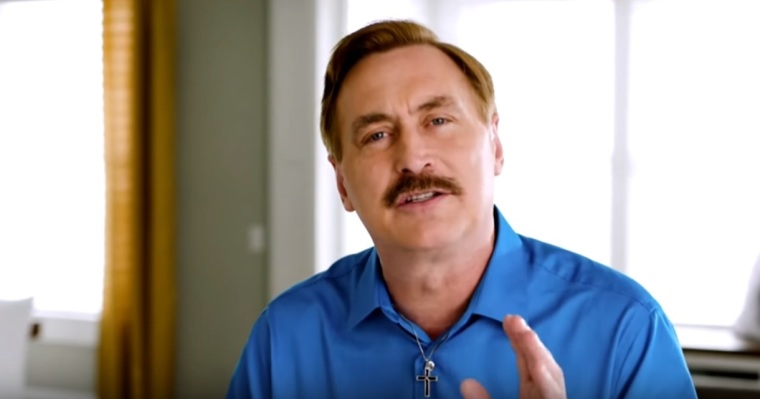 Mike Lindell, the founder and CEO of My Pillow, has invested $1 million in the production of the pro-life film "Unplanned."
"I'm pro-life and I'm happy to do it," said Lindell in an interview with The Hollywood Reporter. Lindell has a small role in the film where he bulldozes a Planned Parenthood abortion clinic.
The millionaire businessman is known to many Americans as the "My Pillow guy," which he's described as in the TV commercials he appears in to promote his product My Pillow. 
Lindell previously served as executive producer of "Church People," a Christian comedy film starring Stephen Baldwin.
Scheduled for release in March 2019, "Unplanned" is based on the life of Abby Johnson, a former Planned Parenthood abortion clinic director-turned-pro-life activist.
In May, The Christian Post visited the set of "Unplanned" which chronicles how Johnson left Planned Parenthood following conversations with 40 Days for Life intercessors who were praying outside her clinic.
Johnson told CP in an interview earlier this year that she prays for former Planned Parenthood president Cecile Richards "fervently, every single day."
"I know that her heart is there, that she believes she is being compassionate. Because she's hearing it from all these other women saying things like Planned Parenthood 'saved my life,'" said Johnson.
"So I would just want [Richards] to know my desperate prayer for her is that I want her to be lavished in God's mercy and to know Him."
Last year, Johnson wrote an opinion piece for The Federalist in which she said that pro-life protesters will not convince pro-choice women to join them "by screaming at them."
"I do not believe we will ever win hearts through intimidation or illegal tactics. We won't be able to help women if we scare them," wrote Johnson in 2017. "I have seen women literally run into the abortion facility because someone was yelling Bible verses at them or pushing a graphic image in their faces. I recognized that they saw us, the abortion clinic, as a safe haven."
A former drug addict who eventually became a born-again Christian, Lindell founded My Pillow in 2004 and is a successful businessman said to be worth $300 million.
He's also a strong supporter of President Donald Trump, having spent last Easter with the commander in chief at Mar-a-Lago.
"Michael was a supporter of ours right from the beginning, which I really appreciate," President Trump once said of Lindell, according to The Daily Wire.