Naghmeh Abedini: Pastor Saeed Refusing Marriage Counseling for Abuse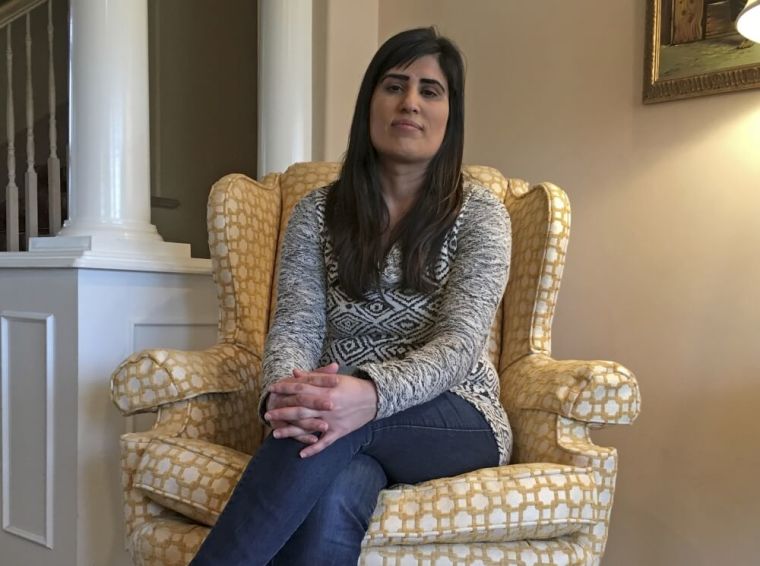 Naghmeh Abedini, the wife of Saeed Abedini, the Christian pastor who spent years in prison for his faith in Iran, has said that her husband continues to refuse to join her in getting counseling for the abuse that she says has been going on in their marriage.
"At this point Saeed has not been willing to join me in getting counseling on the abuse which has been a big part of our life together. Once the abuse has been addressed, then that will open the way for us to get marriage counseling on the more common marital issues," Naghmeh wrote in an update on Facebook on Monday.
"I hope that Saeed can address the abuse as soon as possible so that our family can move towards reconciliation and healing. With birthdays and holidays coming up and for the sake of our children, no one longs for reconciliation for our family more than me," she continued.
"I have loved Saeed more than I have ever loved any human being in my life and it has been hard to stand and keep the boundaries and ask for the abuse to be addressed. This is the most loving thing I can do for my husband and children at this time. My love and passion in fighting for Saeed's freedom has not changed, but it has taken a different form on my knees."
Naghmeh campaigned for her husband's release from prison in the three and a half years he was held in Iran, speaking before Congress, the U.N., and meeting President Barack Obama.
Following Abedini's release in January, however, Naghmeh revealed that she filed a domestic relations case against him, hinting at abuse in their marriage.
"I sincerely had hoped that this horrible situation Saeed has had to go through would bring about the spiritual change needed in both of us to bring healing to our marriage," Naghmeh told supporters back then.
"Tragically, the opposite has occurred. Three months ago Saeed told me things he demanded I must do to promote him in the eyes of the public that I simply could not do any longer. He threatened that if I did not the results would be the end of our marriage and the resulting pain this would bring to our children," she added.
Abedini has been busy thanking congressmen, faith and political leaders for their efforts to see him released as he has returned back home in Boise, Idaho.
He has not commented much about the domestic relations case, but in the past has said that "much of what I have read in Naghmeh's posts and subsequent media reports is not true. But I believe we should work on our relationship in private and not on social media or other media."
Abedini has also called his wife his "hero" for "being a single parent to our two precious children while traveling and leading a crusade on my behalf."
"I will always love her for her sacrifice," the pastor has said.
In her Monday Facebook post, Naghmeh asked supporters to continue praying for her family.
"Once steps are taken by Saeed in addressing the abuse and our family starts moving towards reconciliation and healing, I would be the first to announce it and give shouts of praise and thanksgiving," she added.
"But until then I would appreciate your prayers for continued Grace and strength."
The Christian Post attempted to reach Saeed Abedini through the non-profit Saeed Ministries in Boise, and through his Facebook page, but no response was returned by press time.