Naghmeh Abedini to Pray Outside White House for Husband's Release, Urges Obama to Do More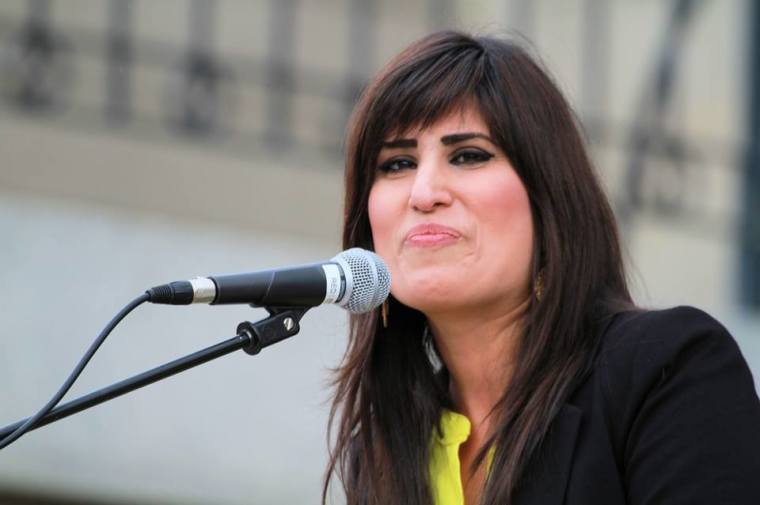 Naghmeh Abedini, the wife of American pastor Saeed Abedini, is set to pray outside the White House on Thursday to mark the two-year anniversary of her husband's imprisonment in Iran for his faith, and to urge President Barack Obama to do more to help.
Abedini will also bring attention to the plight of persecuted Christians around the world, while prayer vigils in 493 cities in over 33 countries will mark the two-year anniversary of her husband's imprisonment.
A press release stated that the pastor's plight "remains urgent as he faces physical torture, malnourishment, death threats and psychological abuse at the hands of the Iranian regime and fellow inmates, including those affiliated with the Islamic State."
Abedini was imprisoned in September 2012 after traveling to Iran to work on a children's orphanage. He was then sentenced to eight years in prison for threatening national security, according to Iranian authorities.
Several international campaigns have rallied behind Naghmeh and the couple's two young children in their fight to see Abedini released.
Obama has also spoken over the phone with Iranian President Hassan Rouhani to ask for Abedini's release; and several American politicians have written letters and urged the same, but campaigners believe more can be done to press the issue.
Jordan Sekulow, executive director of the American Center for Law and Justice, which represents Naghmeh, said last week that "pastor Saeed has become the face of the persecuted Christian church worldwide, [and is] one of many Christians around the world who face imprisonment, beatings and even death for their faith."
Sekulow added, "As the world's eye turns to violence against Christians in the Middle East, we raise a united voice in urging Iran to free pastor Saeed and grant him clemency. It's time for Saeed to come home."
The ACLJ has also released threats made against Abedini's life while in Rajai Shahr prison, most notably plans from ISIS members who have said they're planning to kill the pastor.
Naghmeh, who has shared her testimony several times while campaigning for her husband's release, told persecution watchdog group International Christian Concern in April that she believes God "counted our family worthy enough to send Saeed to a dark place that he would be able to share with people who are in complete despair."
She said that while in prison the pastor has seen "so many give their hearts to Christ."
"This has been very hard, but spiritually it is the best time in my life. I wouldn't trade it for anything," Naghmeh further reflected about the ordeal.
"My new reality forced me out of my self-consumed life. I realized I had a right to speak out for those who are being silenced, to speak for the Christians, for the Jews, for the Baha'i, and other fellow human beings who are being imprisoned simply because of their beliefs."
The Beheard project website lists the cities who will be holding prayer vigils for Abedini on Thursday.