Pastor Saeed Abedini's Wife Stopped Being Selfish, Fearful, Anxious After His Arrest, She Says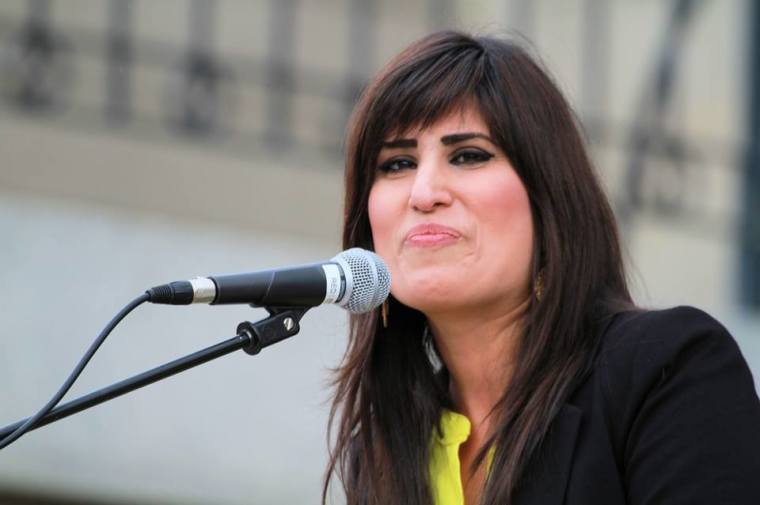 Naghmeh Abedini, the wife of Pastor Saeed Abedini who is serving eight years in Iran's most dangerous prison for his Christian faith, says she did not realize how selfish she was until her husband was jailed in 2012.
Naghmeh was born into a Muslim home but found Jesus after her family fled from Iran to California at age nine. But for 25 years, leading up to his arrest, she says she lived a life of deceit and brokenness that changed the moment she had an epiphany.
"I finally learned how to fight my deceptive selfish flesh on a daily basis; every nag, tantrum, despairing thought, and fear," wrote Naghmeh on TrueWoman.com. "Before Saeed was thrown into one of the world's worst prisons, I struggled with fear and anxiety. More than anything, I was afraid of flying and speaking in front of people."
Since 2012, Naghmeh, who has two children under the age of seven, has continued to gather support for her husband by speaking before churches, news media, U. S. Congress, and even the United Nations.
Her speaking engagements have led to international publicity on his case, involvement by national and international legislators, and a widespread prayer movement within the Christian community.
"By God's grace, I have overcome my fears in the last two years … I have gone to places that I never dreamt of going and done things I never dreamt of doing. God has given me a huge platform for His Gospel," said Naghmeh.
She added, "The secret to my newfound strength has been in recognizing my flesh every morning, battling the lies I'm tempted to believe, and stepping out in obedience to the Word of God. It's not in your background, your finances, or the people you know. It is entirely related to how much you are willing to die to yourself and allow the Spirit to take control of your life."
Naghmeh recounted the day Saeed was imprisoned, saying his arrest made her sink into "the ultimate low" and it was in that moment that she realized how weak and lonely she was.
She said her mother knelt in front of her at one point, in desperation crying and begging Naghmeh to tell her how she could be of help. But she explained that God was the only one who "could reach down into the depths of my soul and fix me."
"The peace of God that surpasses all understanding covered my whole being, and I was freed of all fear. I no longer feared death of loved ones. I no longer feared the loss of finances or health. I no longer feared the future. I was truly free in Jesus," said Naghmeh.
Prior to Saeed's arrest, he was working with planting house churches in Iran until authorities told him to cease all involvement with them in 2009. Then in January 2013, a court declared him guilty of undermining national security for alleged activity with house churches.
Earlier this month, the American Center for Law and Justice, which represents Naghmeh and their children, said his life was in grave danger as ISIS militants within the prison had threatened to kill him.
Although the ISIS jihadists are held in a separate section of the same prison ward, the ACLJ reports that they have managed to make their way into Saeed's prison section on their way back from their one-hour exercise period outdoors, on several occasions.
In addition to ISIS militants, al-Qaeda terrorists imprisoned there have also threatened to end Saeed's life.