Naghmeh Abedini: Christians Must Not Confuse the Righteousness of Jesus That Covers Us, As Our Own
Naghmeh Abedini, the wife of imprisoned U.S. Pastor Saeed Abedini in Iran, has shared a Christmas message with supporters, asking Christians not to judge others, but instead acknowledge and boast of their weaknesses.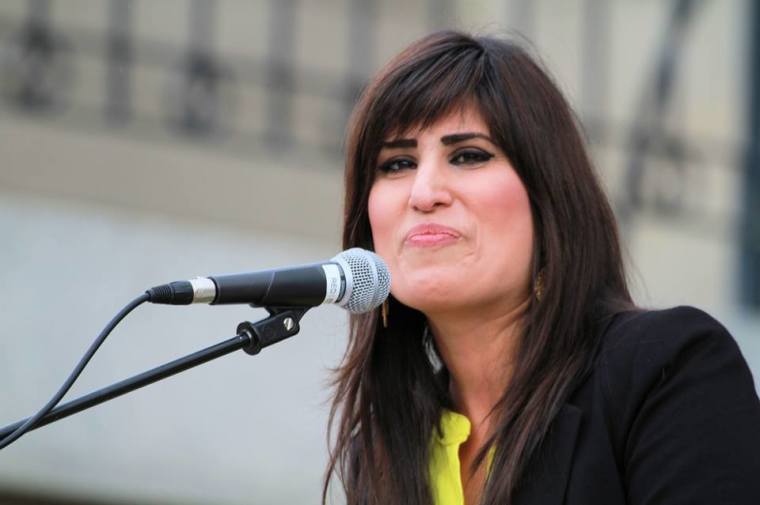 "As the snow covers the dirt and everything appears white, sometimes we confuse the righteousness of Jesus that is covering us, as our own righteousness. Christianity becomes about how great we are and how much better we are than the 'sinners' and 'unbelievers.' We start judging others and before we know it the LOVE of Christ that once consumed us turns into fear, control and words that promote division and hate," Abedini wrote on her Facebook page on Wednesday.
She reminded Christians of the words of the Apostle Paul in 2 Corinthians 11:30, where he says:
"If I must boast, I would rather boast about the things that show how weak I am."
Abedini said that people often boast about all the things they feel pride in or that make them happy in life, but rarely boast in things such as struggling with anxiety and depression.
"How much do we boast that our lives and families are not as perfect as they appear? We have to remember that Jesus shines through our weakness. The world will know who Jesus is through our weakness and His strength that shines through our weakness and brokenness," she continued.
"We have to be careful not to fall into the 'false' reality that the world is creating with no wrinkles and stains. We also have to be careful not to be like the 'religious' leaders who present their outward appearance as flawless, but inside they have lost their connection with God. We have to remember that Christianity was not made to be a religion, but to be an intimate relationship with our Maker."
After taking a month-long hiatus, Abedini re-emerged on social media earlier in December to state that she will be continuing her public advocacy for her imprisoned husband, despite what she described as "very dark parts" of their marriage.
"The truth is that I still love my husband more than ever and my advocacy for him has taken a new form of interceding on my knees. The truth is I can not deny Saeed's love and passion for Jesus and that he continues to suffer in the Iranian prison because of his genuine love for Jesus and his refusal to deny Him," Abedini explained in another Facebook message.
Pastor Abedini, an American citizen, has spent over three years in Iranian prison, and is serving an eight year sentence for a crime that groups like the American Center for Law and Justice have said is nothing more than staying loyal to his Christian faith.
Naghmeh Abedini has been campaigning for her husband throughout, speaking before Congress and the United Nations, urging world leaders to do more to tackle religious persecution in Iran.