Nancy Pelosi Says Democrats Should Welcome Abortion Opponents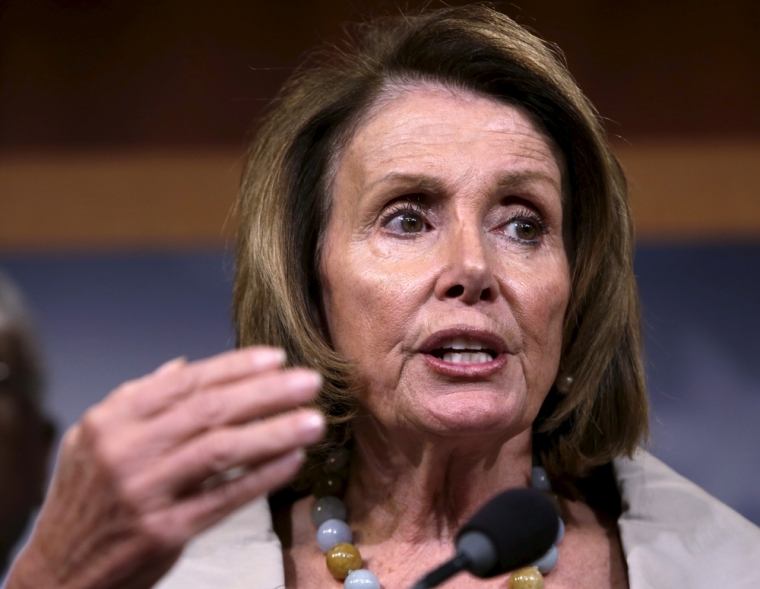 Former Speaker of the House Nancy Pelosi has denounced DNC Chairman Tom Perez's recent remarks against pro-life Democrats.
Current House Minority Leader Pelosi stated Tuesday that while pro-choice herself, many of her family do not share her viewpoints yet consider themselves Democrat.
"I grew up Nancy D'Alesandro, in Baltimore, Maryland; in Little Italy; in a very devout Catholic family; fiercely patriotic; proud of our town and heritage, and staunchly Democratic," said Pelosi, as reported by The Washington Post.
"Most of those people — my family, extended family — are not pro-choice. You think I'm kicking them out of the Democratic Party?"
Pelosi also said that she believed a major reason for Republican Donald Trump's election victory last year was that the Democratic Party did not do enough to reach out to social conservatives.
"That's why Donald Trump is president of the United States — the evangelicals and the Catholics, anti-marriage equality, anti-choice. That's how he got to be president," continued Pelosi, adding, "everything was trumped, literally and figuratively by that."
Last month, DNC Chair Perez garnered controversy for stating that the Party would no longer support any Democratic candidates who were pro-life.
"Every Democrat, like every American, should support a woman's right to make her own choices about her body and her health," stated Perez, as reported by The Huffington Post. "That is not negotiable and should not change city by city or state by state."
"At a time when women's rights are under assault from the White House, the Republican Congress, and in states across the country ... we must speak up for this principle as loudly as ever and with one voice."
Ironically, Perez's statement a month after the New York Times ran a widely read column in which Boston College Professor Thomas Groome argued that Hillary Clinton lost last November because many Catholic voters, once a bulwark of the DNC, decided to vote against "the abortion party."
"... for many traditional Catholic voters, Mrs. Clinton's unqualified support for abortion rights — and Mr. Trump's opposition (and promise to nominate anti-abortion Supreme Court justices) — were tipping points," wrote Groome.
"For them, her uncompromising defense of Roe was comparable to telling a group of Quakers, 'I'm in favor of war,' without even mentioning preconditions."