NASA Mars Mission News: Charles Bolden Calls on Commercial Companies to Help in Mars Expeditions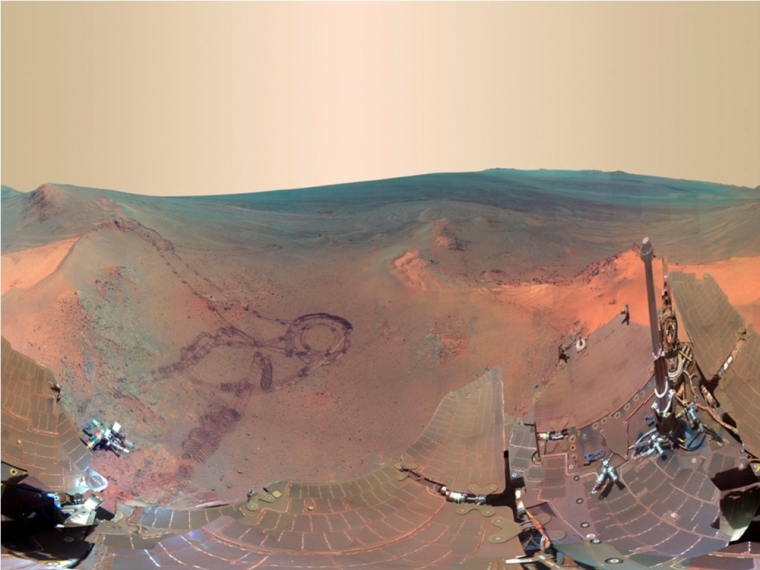 In what could be one of the boldest speeches in the history of NASA, Administrator Charles Bolden called out to commercial companies to help in supporting missions that will set out to explore Mars and other planets in the solar system.
While a number of expeditions have successfully brought man closer to Mars and outer space, there is still a need for further support that would result to future expeditions. The missions are seeking to find answers about Mars and its atmosphere, as well as look for objects that could either bring chaos to Earth's orbit, and explore other possible forms of life beyond Earth.
Speaking at the first annual SpaceCom Expo, Bolden said there is definitely a need to build a low-Earth orbit marketplace that would see not only NASA but other entities as customers as well. He mentioned the need to maintain the International Space Station's area under the United States. This specific part of the ISS is a highly technological and "one of a kind" microgravity laboratory that serves as the testing ground for trips into deep space that would bring information and images from space for humans to see.
According to space.com, there is a commercial space market that has recently started to spring up from the ground, but Bolden is one who thinks this is not enough as the possibilities for exploring not only Mars but other planets as well are endless.
"Now that the doors have been kicked open, I'm looking forward to new ideas about what we do next and how we keep that market humming. Who has a plan for non-NASA astronauts to conduct low-Earth orbits ops? That's my question," he said.
Bolden is quite sure that for earthlings to learn more about Mars and its history, commercial companies, as well as international partners, should start planning for expeditions that would bring even non-NASA astronauts and researchers close to the planet.
Aside from just supporting Mars missions and maintaining the space station, Bolden mentioned the need to train people who would like to become part of the historic trips to Mars and other deep space locations.