Nat'l Day of Prayer to focus on praying for nation's physical, mental and spiritual health: Pray.com co-founder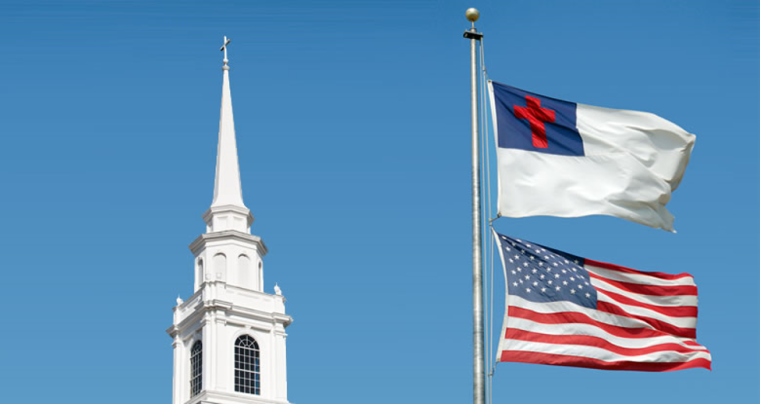 Following the tumultuous year of 2020, the annual National Day of Prayer event will focus on praying for the restoration of the nation's physical, mental and spiritual health. 
Pray.com co-founder Matt Potter explained in a Tuesday phone interview with The Christian Post that given the COVID-19 pandemic that swept and destabilized the entire world last year and this year, prayer for such things is especially necessary. The live-streamed event will be held at 7 p.m. Thursday. This year marks the 70th National Day of Prayer event. 
"I believe that this year, the power of prayer in our daily lives for the mental, spiritual, and physical health of America is needed more than ever," Potter said. 
"The Bible says wherever two or three are gathered He is there. We believe the same, and we believe that that can also happen online as we connect through prayer. Lots of people are suffering during this time. We just believe that prayer right now is needed more than ever. People have been cooped up in their homes because of COVID-19 for so long ... prayer is just needed so much. And prayer can change things."
Among the featured leaders and pastors participating in the event include Pastors Ed Young, Samuel Rodriguez and Mark Driscoll, and artists Lecrae and Brook Ligertwood.
Amid the escalating coronavirus pandemic last year, Pray.com hosted a livestream for the National Day of Prayer that received approximately 1 million views. This year the site is partnering with Sirius XM, which has provided a Pray.com platform for the event. It will also be streamed on Direct TV and cross-posted over Facebook pages, reaching millions. 
"Praying for and with one another creates a unifying effect at a time when our country needs it the most," Potter continued, noting that on his website, they have explored many studies explaining the benefits of prayer. 
Praying with and for other people helps strengthen human bonds, the research shows, he said. 
"And we're excited for the opportunity for the National Day of Prayer event to help with the positive impact of prayer."
The National Day of Prayer speakers will share the power of prayer regarding how it can bring about change and the importance of incorporating it into daily life.
"What burns in my heart is unity and creating unity within our country," Potter added, noting he is grateful that both past and current presidential administrations are backing the event. 
President Joe Biden has signed the National Day of Prayer national proclamation, and former Vice President Mike Pence will appear on Pray.com's NDOP livestream, Potter continued.
"Having bipartisan leadership and leaders from different political parties come together to promote the power of prayer and pray for our nation on the national day of Prayer really is a true statement on how prayer can transcend politics and bring us together and unify us as a country," he said.