National Park Bathroom Use Based on Gender Identity, Not Biological Sex, NPS Spox Says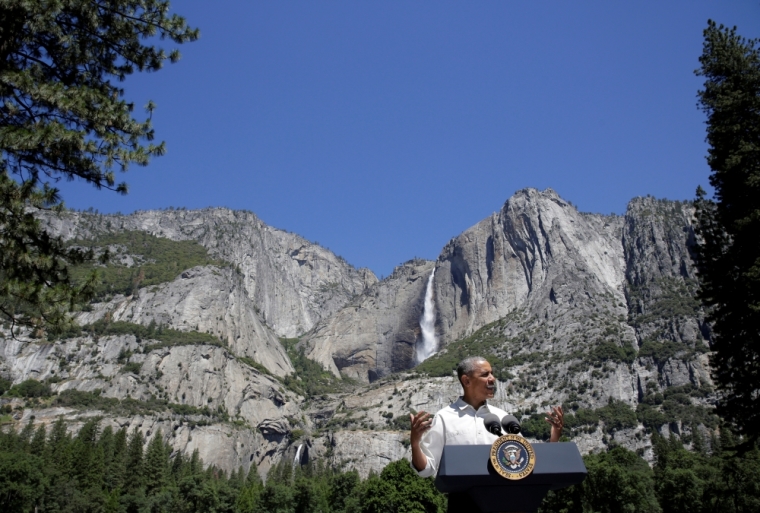 The U.S. Department of the Interior says that people who visit America's national parks or national park lands are free to use restrooms and changing rooms consistent with their gender identity.
As the topic of transgender bathrooms rights has become a national issue in the wake of a law passed in North Carolina earlier this year that requires individuals to use state-run bathrooms and locker rooms consistent with their biological sex, The Daily Signal reached out to the Interior Department to learn the agency's position on transgender bathroom use at national parks.
As there are as many as 14 National Park Service-operated parks, trails, battlefields, memorials, areas, sites and protected seashores in North Carolina, a Department of the Interior spokesman assured the media outlet that bathrooms, showers and changing areas at all National Park Service sites are open to individuals on the basis of their gender identity.
"As it relates to recently passed state laws relating to the transgender community, visitors to public lands and water sites are welcome to use restrooms that best align with their gender identity," the unnamed spokesman wrote in an email.
In response to the agency's declaration, Peter Sprigg, a senior fellow for policy studies at the Washington, D.C.-based social conservative lobbying organization Family Research Council, told The Daily Signal that the administration's bathroom policy for national parks could make those parks and sites less family friendly.
"It is troubling because national parks have traditionally been family-friendly destinations," Sprigg said. "Now women and girls will have to worry about sharing a restroom with biological males."
Although Sprigg believes that women and girls will "now" have to worry at national parks, Jeremy Barnum, a spokesman for the National Park Service, asserts that the ability for individuals to use restrooms at national park lands that correspond with their gender identity is not new.
"People have always been able to choose the public restroom within the national park system that aligns with their gender identity," Barnum stated in an email to the Daily Signal. "The National Park Service has never had a rule that determined nor designated what restroom someone should use according to their gender identity."
Considering how the Obama administration sent a guidance to all United States public school districts in May instructing them that Title IX and Title VII laws require them to allow transgender students to have access to bathrooms and locker rooms consistent with their gender identity, Sprigg added that he believes that the national park system's bathroom policy is just another example "of how extreme the Obama administration is in pushing this radical agenda in the last few months in office."
"I'm not sure how either [Title VII or Title IX] apply to national parks," Sprigg argued. "It would be tragic if we have a sexual assault in a national park public restroom before the administration takes this seriously."
As school districts could risk losing federal education funding if they do not cave to the administration's demand that they let biological men into girls restrooms and vice versa, a number of lawsuits have been filed against the administration.
One of the largest lawsuits was filed on behalf of 11 states — Alabama, Arizona, Georgia, Louisiana, Maine, Oklahoma, Tennessee, Texas, Utah, West Virginia and Wisconsin. The lawsuit argues that the guidance issued by the Department of Education and the Department of Justice has "no basis in law."
According to Dena W. Iverson, a spokeswoman for the Justice Department, the department is reviewing the lawsuit but feels "the federal government has strong legal foundations to uphold the civil rights of transgender Americans."