Nation's Largest Atheist Group Pushes Ban on Church Polling Sites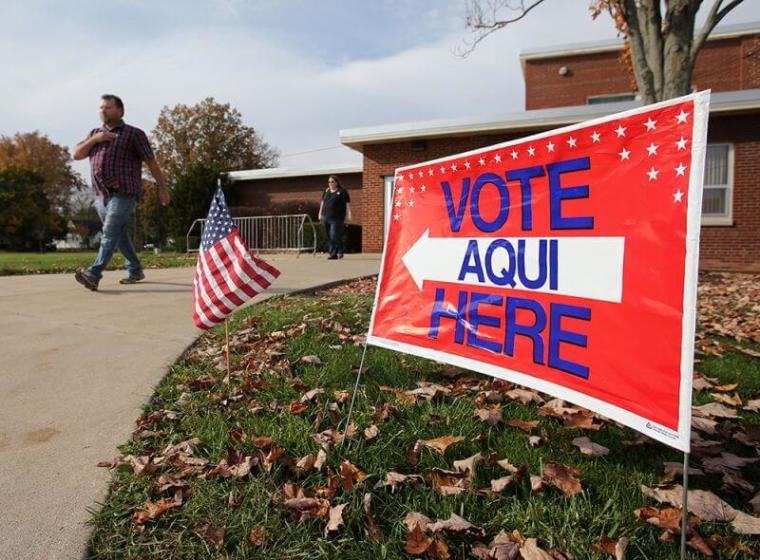 One of the nation's largest atheist legal organizations is pressuring two counties to stop using places of worship, such as churches or mosques, as polling locations.
The Wisconsin-based Freedom From Religion Foundation, a legal firm that advocates for a strict separation of church and state, has sent letters to leaders in Washington County, Arkansas, and Palm Beach County, Florida, arguing their use of houses of worship as polling locations during elections is inappropriate and shows government preference toward religions.
The atheist organization reports that residents in Palm Beach County are allowed to use 90 various churches and synagogues to cast their votes, while a "majority" of polling locations in Washington County are churches.
According to a letter sent by FFRF attorney Rebecca Markert to Washington County Election Commission Chair Bill Ackerman, 16 of 17 polling places in the town of Fayetteville, Arkansas, are churches.
Additionally, the atheist group contends that many of the polling places during a Sept. 8 special election, in which voters decided on whether to extend discrimination protections to the LGBT community, had "partisan signage" that voters had to pass in order to vote, such as "Christian messages" that might be displayed.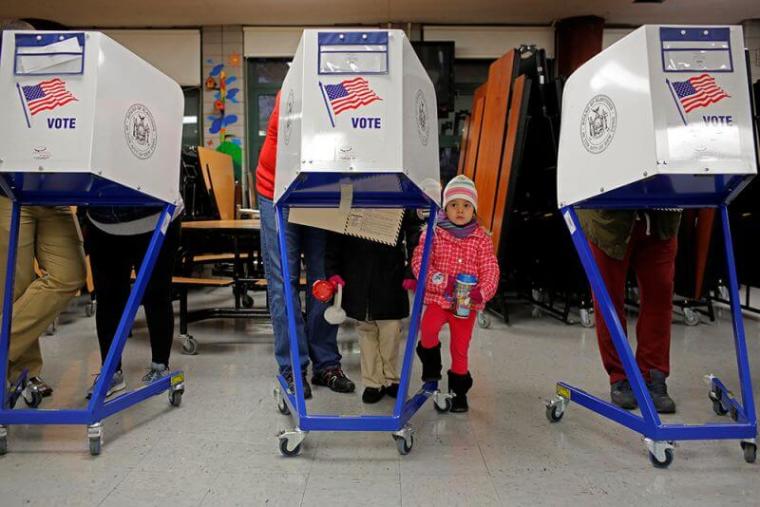 In another letter sent to Palm Beach County Supervisor of Elections Susan Bucher, Markert expressed approval of the county's decision this summer to no longer use the Islamic Center of Boca Raton as a polling center after complaints from citizens. But as the country still uses churches and synagogues as polling places, Markert believes the county has missed the point.
"Many of the concerns expressed to you over the summer regarding the mosque are the same ones FFRF receives from freethinkers and nonbelievers who are forced to vote in churches. They feel uneasy entering a church to cast their ballot," the letter states.
"There are many reasons for this," the letter continues. "These days, the Latin Cross and pictures of Jesus, predominant representations of Christianity, are increasingly seen by many as symbols of political intimidation. Furthermore, there have been numerous cases across the country of churches exploiting their position as polling sites to promote their churches or causes."
Additionally, Markert wrote in her letter to Ackerman that "selecting churches as polling places can serve to unduly influence voters in a particular way that they might not otherwise."
The organization urges counties to "protect the fundamental constitutional principle of separation of state and church" by removing houses of worship as polling locations.
While FFRF frequently argues that "separation of church and state" is a constitutional principle, Bethany Blankley noted in a previous op-ed article that the words separation of church and state are not found in the First or 14th Amendments of the U.S. Constitution.
"Rather, these Amendments explicitly state that the U.S. Constitution prohibits the federal and state governments from nationalizing any religion, from creating a national church, and from favoring one religion over another," she wrote.
"While the Supreme Court did rule that a 'wall of separation between church and state' exists, they did so based upon seven words from one personal letter [from Thomas Jefferson] rather than from the Constitution," she continued. "As a result, the Supreme Court created an erroneous precedent, ruling that law could be created from a personal letter instead of the Constitution."