Homeschool network accused of teaching kids to be 'wonderful Nazis' under investigation in Ohio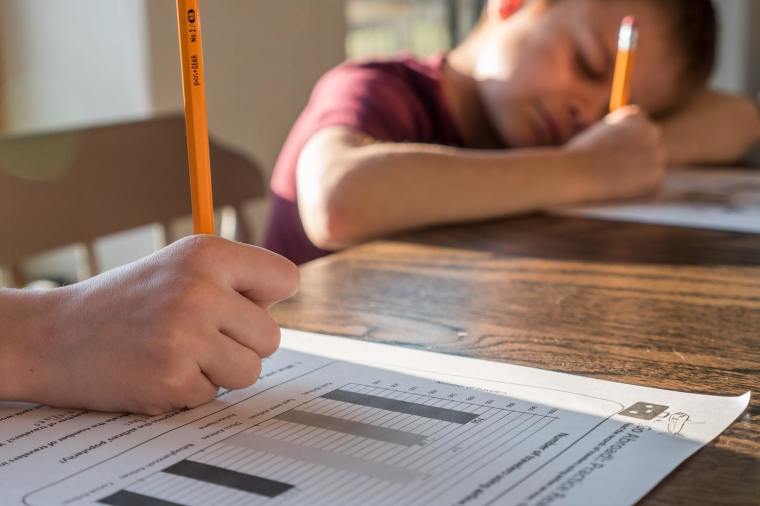 A homeschooling group accused of teaching children white supremacist ideologies with the goal of instructing them on how to "become wonderful Nazis" is under investigation by Ohio's Department of Education. 
"I am outraged and saddened," Stephanie K. Siddens, interim superintendent of public instruction for the Ohio Department of Education, wrote in a statement to The Christian Post. 
"There is absolutely no place for hate-filled, divisive and hurtful instruction in Ohio's schools, including our state's home-schooling community," she continued. "I emphatically and categorically denounce the racist, antisemitic and fascist ideology and materials being circulated as reported in recent media stories." 
The Dissident Homeschool group, which has over 2,500 members on the communication application Telegram, is operated by Logan and Katja Lawrence, a couple from Upper Sandusky, Ohio. 
A majority of the homework assignments and lesson plan materials shared with other parents in the group contain references to Nazi ideology and admiration for Adolf Hitler, as VICE reported Monday, citing research from the anti-fascist Anonymous Comrades Collective.
Katja Lawrence, a 37-year-old mother, also shared that her family bakes a Fuhrer cake for Hitler's birthday, sharing a recording of her children shouting "sieg heil" as an example of how they all embrace Nazi ideology. 
A spokesperson for the department provided background on the process for homeschooling in Ohio, noting that the department is actively reviewing the Dissident Homeschool group's compliance with statutory and regulatory requirements. 
"Each day, educators, school leaders and family members work to make Ohio's school communities, including our home-school settings, places where students are encouraged, motivated and inspired through positive, inclusive and caring behavior," Siddens said.
Citing the state's laws regarding homeschooling, a state spokesperson highlighted how parents who opt out of traditional school must provide 900 hours of instruction every year and complete an assessment report of the student's work.
"Per Ohio law, the Ohio Department of Education does not review or approve home school curriculum," the spokesperson wrote.
"Families that choose to home school must notify the student's district of residence of their intent to home school the student and meet the requirements outlined in Ohio Administrative Code 3301-34-03 so the student can be released from required compulsory school attendance." 
As The Christian Post reported, recent reports suggest that incidents of anti-Semitism against Jewish people have reached record levels in the United States. 
The Anti-Defamation League, a leading Jewish civil rights organization, published an audit of anti-Semitic incidents in April 2022, recording over 2,717 acts of assault, vandalism and harassment nationwide in 2021, the most since ADL began tracking the statistic in 1979. 
"Attacks against Jewish institutions, including Jewish community centers (JCCs) and synagogues, were up by 61 percent, incidents at K-12 schools increased 106 percent, and incidents on college campuses rose 21 percent," the report states.
"Assaults — considered the most serious incident type because it involves person-on-person physical violence triggered by antisemitic animus — increased 167 percent, jumping to a total of 88 reports in 2021 from 33 in 2020. Incidents of harassment were up 43 percent, and acts of antisemitic vandalism rose 14 percent."
According to the ADL's annual Campus Report, published in November 2022, more than 350 anti-Israel incidents occurred on college campuses during the 2021-2022 school year. Some of the incidents included 143 anti-Israel events, 165 protests and actions and 20 Boycott, Divestment, and Sanctions (BDS) resolutions and referenda.
The Jewish advocacy organization also reported 11 instances of vandalism, 19 instances of targeted verbal and written harassment, and one case involving a physical assault.