NBA 2018 Draft Rumors: Is Luka Doncic Becoming an Overlooked Prospect?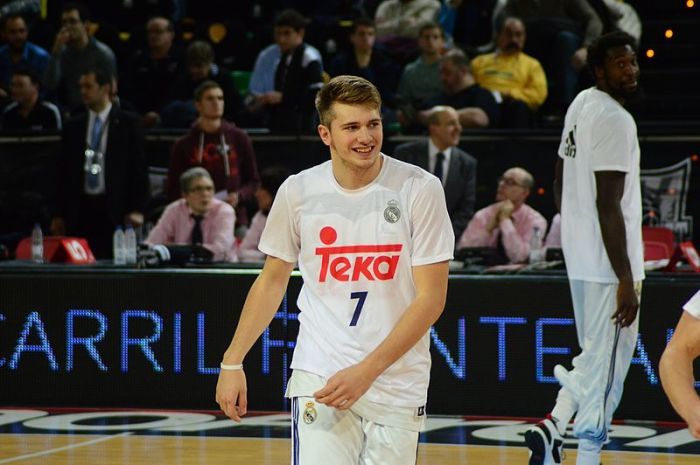 For much of this year, it seemed like there was a genuine discussion to be had over which player should go first overall in the 2018 NBA draft. Should the number one pick be the ultra-talented big man DeAndre Ayton or the dynamic playmaker Luka Doncic?
After the Phoenix Suns won the draft lottery and subsequently claimed the first overall pick in the draft, speculation regarding who would be selected first only increased as the franchise has connections to both prospects.
In recent days and weeks, though, it seems that Ayton has separated himself from Doncic and has emerged as the player who the Suns will select.
That is not at all shocking, but the recent development that is quite surprising is that Doncic is starting to slip down draft boards.
Doncic is by no means a lock to be taken right after Ayton, with a source telling ESPN's Jonathan Givony that the 19-year-old Slovenian merely remains "under consideration" for the second and third teams selecting in the draft, which are the Sacramento Kings and the Atlanta Hawks respectively.
In a recent Consensus Mock Draft posted on NBA.com, Drew Packham even pointed out that there are leading draft analysts who have Doncic falling out of the top three.
Doncic falling in some recent mock drafts is a surprise mainly because if anyone is in a position to improve his draft stock, it should be him. Doncic has actually played in meaningful games recently for Real Madrid and he has continued to look impressive.
Fans should consider too that Doncic is putting up great numbers for Real Madrid this season, and that he is doing so as a teenager. The way Doncic plays is also ideally suited to modern NBA, making it easy to imagine him continuing to succeed even as his competitors improve.
In all likelihood, Doncic is falling in some recent mock drafts, not because of something he's doing, but rather because other draft prospects have improved their stock.
The Texas Longhorns' Mohamed Bamba, the Michigan State Spartans' Jaren Jackson Jr., and the Duke Blue Devils' Marvin Bagley III have looked great in workouts by all accounts, and teams with the higher picks in the draft have likely been intrigued by what they have seen.
Conversely, Doncic has not been able to participate in workouts, so teams will still have to base their opinions on him off of game footage.
It's also easy to imagine Doncic looking relatively unimpressive compared to some of the top prospects in terms of athleticism. NBA teams are routinely tantalized by those players who flash those wonderful athletic gifts and again, they may be getting enchanted by what they are seeing from the big men in this prospect pool.
Doncic relies on his playmaking ability and basketball IQ to make an impact during games, and those may not stand out as much during the pre-draft process.
Doncic has probably done nothing to hurt his draft stock. It may simply be that other prospects are starting to look really good right now.
All that said, Doncic still projects to be an impact player in the NBA, and he is still someone worth watching and evaluating in the lead-up to the draft.