P.J. Tucker to New York Knicks? Brandon Knight to Philadelphia 76ers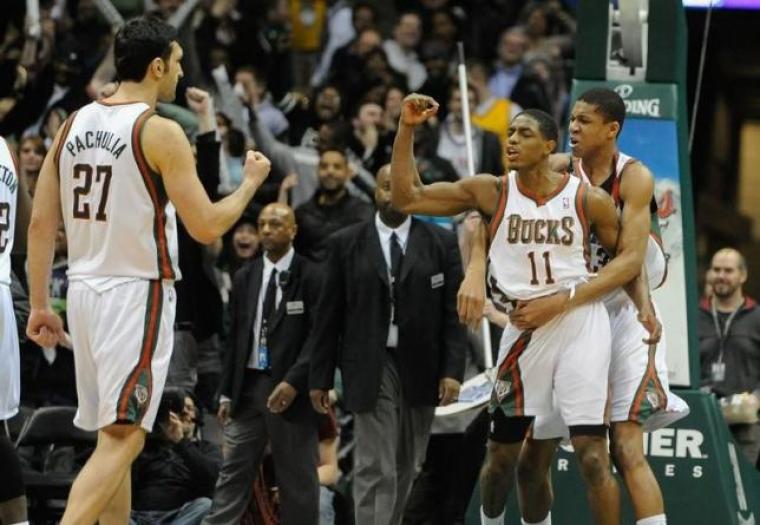 As the NBA 2016-17 regular season enters its second half, teams that are in the lower end of the spectrum are expected to make roster changes through trades to try to have one major push for the playoffs. One of these teams is the Phoenix Suns, that is currently at 15th place in its respective conference.
Here are the latest trade rumors involving two Suns players.
1. P.J. Tucker to the New York Knicks
According to recent rumors, the New York Knicks are interested in acquiring P.J. Tucker of the Phoenix Suns.
The Suns are currently struggling in the 2016-17 NBA regular season. Having a standing of 11 wins and 25 losses, they are at the last place of the Western Conference. P.J. Tucker is rumored to be one of the players the Suns could give up to other teams, hoping that the Suns will have a better second half of the season.
Tucker is currently averaging 6.3 points, 5.4 rebounds and 1.1 assists per game. ESPN's Ian Begley said that "members of the Knicks front office have labeled Phoenix Suns forward P.J. Tucker as a potential trade target."
P.J. Tucker has been with the Phoenix Suns for 5 seasons now after playing for various teams overseas, including those in Israel, Ukraine, Greece, Italy and Germany.
If the trade pushes through, P.J. Tucker will help improve the New York Knicks' perimeter defense. Tucker is one of two best defensive players in the current Suns roster, the other one being Alex Len.
Trading Tucker is a good strategy for the Suns as he is already in his final year in a 3-year deal which he signed last 2014. By trading Tucker before he enters free agency, the Suns avoid losing him for nothing as he may opt to make decisions next summer about playing for another team.
By moving Tucker, the Suns would also provide its younger talents a chance to get in more minutes and develop during the second half of the regular season.
2. Brandon Knight to the Philadelphia 76ers
Another Phoenix Suns player is involved in a trade rumor. This time, according to Josh Wilson of the SIxer Sense, "Brandon Knight is popping up in NBA trade rumors, and the Philadelphia 76ers should see if he could fit on their roster and think about a trade."
Wilson adds that this trade is likely to involve Nerlens Noel who is likely to be the one to go from among the many front court players of the Sixers. Noel may not be as good a scorer as Jahlil Okafor and Joel Embiid, but he has the defensive chops to replace Tyson Chandler in the future.
Brandon Knight is currently averaging 12.5 points, 2.6 rebounds and 2.7 assists per game on reduced minutes played per game (22.6). Last season, Knight played 36.0 minutes per game and had considerably higher production (19.6 points and 5.1 assists).