NC Could Lose More NCAA Events Over Transgender Bathroom Bill; Former Gov. Cries 'Selective Hypocrisy'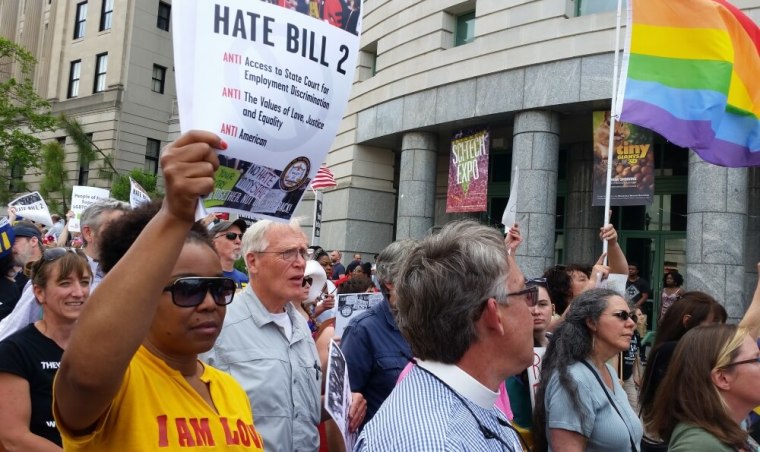 North Carolina can expect to lose even more NCAA events in the coming years if the state fails to repeal the controversial House Bill 2 which bans transgender people from using the bathrooms in state-run facilities that matches their gender identity, officials said.
"Our contacts at the NCAA tell us that, due to their stance on HB2, all North Carolina bids will be pulled from the review process and removed from consideration," Scott Dupree of the N.C. Sports Association and Greater Raleigh Sports Alliance wrote in a letter sent to members of the North Carolina House of Representatives and General Assembly last week.
"That process will begin in the various sports committees starting in 7 to 10 days and continuing through February. At that point, we will be faced with a six-year drought of NCAA championships in North Carolina," he continued.
According to The Washington Post, the NCAA moved seven events out of the state this academic year alone, including first- and second-round games of the NCAA men's basketball tournament that were scheduled for Greensboro. The ACC relocated 10 neutral-site championships, including its football championship game in Charlotte. The NBA also moved this season's All-Star Game from Charlotte to New Orleans.
HB2, according to PolitiFact, has cost North Carolina between $77 million and $201 million in tourism and tax revenue.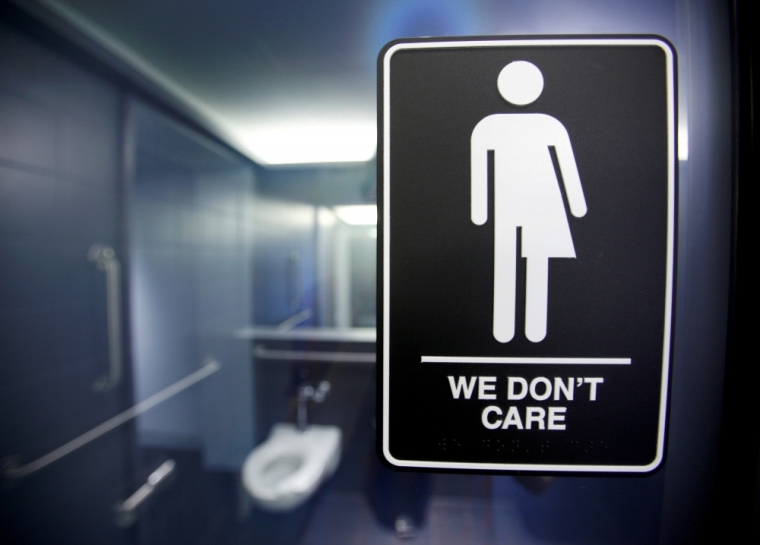 The letter from the NC Sports Association said 133 bids for NCAA championship events in the state have been submitted for the period between 2018 and 2022. Those bids alone represent at least $250 million in economic impact.
"What's more, in terms of youth and amateur sports in the United States, the NCAA exerts tremendous influence," the letter explained. "When the NCAA decides it will no longer conduct events in North Carolina, the Atlantic Coast Conference and many other sports organizations will surely follow.
"When compounding the effect of losing these additional sporting events, including hundreds of youth and amateur events, plus the NBA All-Star Game, we believe North Carolina could lose upwards of a half-billion dollars in economic impact."
The new bill, signed into law last March, reserves the right to pass nondiscrimination legislation to the state government in addition to banning people from using public bathrooms that don't correspond to their biological sex.
In an appearance on NBC's "Meet the Press" Sunday, former North Carolina Gov. Pat McCrory called the state's loss of the NBA All-Star game over House Bill 2 "selective hypocrisy."
"Governor, before I let you go, NBA All-Star weekend is not going to be in North Carolina next weekend, okay?" host Chuck Todd asked McCrory about House Bill 2. "It does have to do with the bill you signed, HB2 hadn't been repealed yet. And I want to get, you and I have had a back and forth on this, do you now look back on it and wish you hadn't signed it?"
McCrory quickly pointed to Texas which has a similar law.
"No. But I'm very concerned about this Orwellian purging of cities and states," he replied. "The Super Bowl was just played in Houston, Texas, where they have the exact same law as North Carolina. And yet there was no boycott of the Super Bowl."
Todd told McCrory that the NFL had said it may take the Super Bowl from Houston because of the Texas law.
"Well, they played it this week and had absolutely no problems in Houston, Texas," McCrory said. "The NCAA played in Houston, Texas, last year. No problems whatsoever. So there's a little selective hypocrisy right now in our country on which issues we're going to boycott and which issues are we not going to boycott."