NC Governor Distances Himself From Conservative Evangelical Issues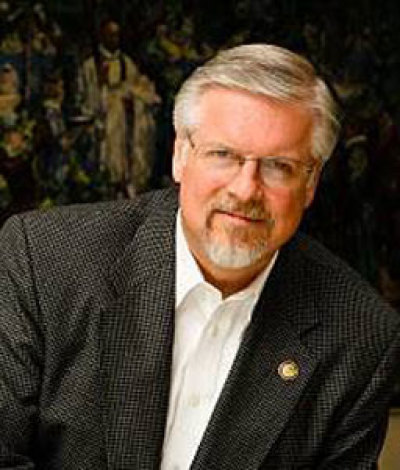 North Carolina Gov. Pat McCrory was distanced himself from language in a full page ad in the Charlotte Observer that promoted attendance at an upcoming Christian event.
The September 26 event at the Charlotte Convention Center organized by The Response calls for "for a 'sacred assembly,' to turn to God with prayer and fasting."
Its web site reads: "The epic crisis facing our nation and threatening our future demands an epic response of repentance, prayer and fasting, asking God for mercy on us and on our land."
Funded by the American Renewal Project, Response gatherings like the one planned for Charlotte has drawn thousands in other states with their governors in attendance.
The ad featured in the Charlotte Observer has a picture of Gov. McCrory with an invitation above his name that reads: "Come join me in a time of worship, prayer, fasting and repentance."
Graham Wilson, however, a spokesman for McCrory says those words are not the governor's.
According to the Charlotte Observer, the governor only "accepted an invitation from the event organizers and will attend to talk to the audience about underage drinking, substance abuse and other issues … important to the values of North Carolinians."
Wilson added, "Neither the organizers nor the Charlotte Observer had been given permission to invite people on his behalf as stated in the advertisement."
The governor's distancing himself from unauthorized language in the ad is understandable. Nevertheless, what a wonderful thing it would have been if those words had come from our head of state. Instead, conservative Evangelical Christians have watched their state's chief executive, a man they believed was a Republican sympathetic with their values, not only distance himself from language in a newspaper ad, but more importantly, leave them dismayed on three core social issues — marriage, life, and religious liberty.
When federal courts egregiously struck down North Carolina's state constitutional marriage amendment, an amendment defining marriage as one man and one woman, the governor quietly acquiesced, saying simply our state would abide by the decision. Although arguably the governor could have done much more, the very least he might have done was offer a strong word of rebuke to the courts on behalf of the 61% of North Carolinians that voted for the amendment. Except to say he was personally in favor of traditional marriage, the governor was cravenly silent.
In 2013, at a time when abortion clinics statewide had been cited more than 200 times within 10 years for health and safety violations, some even shut down; the governor threatened a veto of SB 695 — The Faith, Family and Freedom Protection Act of 2013. The bill would have significantly tightened abortion clinic standards, but the governor capitulated to pressure from pro-choice advocates by threatening a veto. He did sign a weakened version of the same measure, SB 353 — Health and Safety Law Changes, which left the authority for abortion clinic rules to the Department of Health and Human Services.
DHHS standards, however, have proven to be less than adequate. And, if the governor had not threatened to kill the original SB 695 legislation and agreed to its content, the measure would have profoundly curtailed the abortion industry in the Tar Heel state, perhaps even eradicating it.
Abortion advocates knew this and that's why they opposed it so vigorously. Would the governor had demonstrated the same kind of passion for the cause of life.
Much to his credit, the governor signed HB 465 — Women and Children's Protection Act of 2015. Still, given his previous history, after the measure's passage, the pro-life community waited with bated breath as to whether he would sign the bill.
On the issue of religious liberty the governor deserves nothing less than an "F." He vetoed SB 2 — Magistrates Recusal for Civil Ceremonies. Contrary to his assertions, the bill made no provision for Magistrates and Register of Deeds to pick and choose whom they would serve, nor did it facilitate the violation their oath. What the new law actually did though, was provide a delicate balance between requiring the performance of same-sex marriages and accommodating freedom of conscience.
His zealous opposition to this common sense measure was unconscionable and can only be taken as a woeful disregard for the First Amendment rights of people of faith who object to gay nuptials. Mind you, freedom of conscience is our first and most sacred right.
This is not to argue that conservative Christians have written Governor McCrory off altogether. In the Charlotte Observer article, Dr. Mark Harris, pastor of Charlotte's First Baptist Church, was right when he said, "there's a lot of good things he's done that I think Evangelicals are pleased with."
Indeed, the governor has helped bring about tax reform and substantially reduce the tax burden. He has unashamedly advanced Voter ID, education reforms that include increased teacher pay and the expansion of school choice. His initiatives have created an economic climate conducive to the creation of more than 200,000 jobs for the private sector, as well as pay down $3 billion of debt to the federal government.
But these issues don't define the people he'll be speaking to at the event in Charlotte. If he wants to be a genuine participant with that group, he'll need to stop distancing himself from what really matters to them.
Rev. Mark H. Creech is executive director of the Raleigh-based Christian Action League of North Carolina Inc.