Nearly a Quarter-Million Security Forces to Guard Christmas in Egypt Following Church Bombings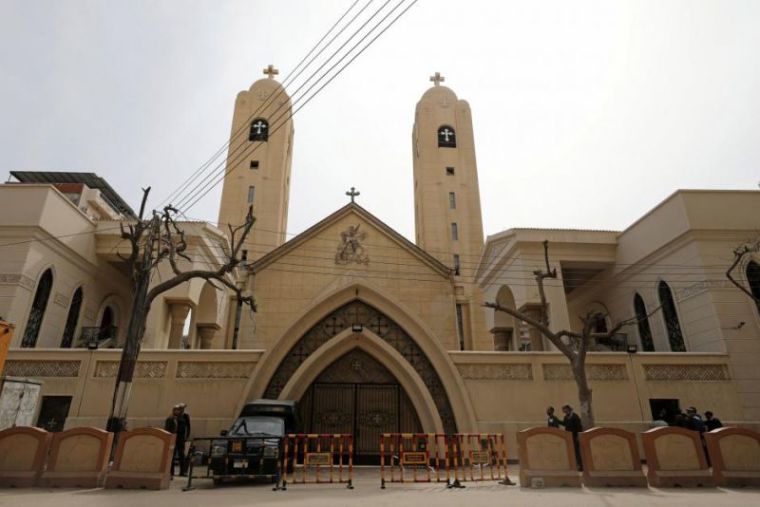 As many as 230,000 security forces are expected to guard Christmas celebrations around Egypt next week, given the massive church and mosque bombings the country suffered earlier this year.
"Holidays and vacations were canceled for security personnel and officers at all security directorates across the country," security sources told Middle East News Agency.
Security personnel and officers will be deployed at the 2,626 churches in Egypt, with public parks, state institutions and tourist sites all being closely watched.
Part of the safety measures will include CCTV and metal detector systems at houses of worship.
Although Coptic Christians in Egypt celebrate Christmas on Jan. 7, a minority of nonorthodox church believers will mark the Holy day on Dec. 25, like much of the Western world.
There has been a heavy increase in terror attacks carried out by extremists this year specifically targeting churches. On Palm Sunday in April, a total of 47 worshipers were killed in twin bombings on St. George Cathedral in Tanta and St. Mark's Cathedral in Alexandria.
Another 29 people were killed in December 2016 during a suicide attack in Cairo's St. Peter and St. Paul Church.
Prosecutors have said that the Islamic State terror group was also behind the massive attack on Al Rawdah mosque in Bir Al-Abed in November, where over 300 Muslims were killed.
IS has vowed to continue slaughtering believers, targeting all who stand in its way in getting a foothold in Egypt.
"Security forces are also planned to intensify proactive hits against terrorist organizations, as well as tightening security measures at border crossings between North Sinai and other governorates, to prevent any infiltration from terrorist elements into the cities," sources told MENA.
The Egyptian government has been accused by Christians of not doing enough to protect them and to support victims, however. Believers have also spoken out against the closing of Coptic churches, which has drawn the attention of the United Nations.
Joseph Malak, fellow of the U.N. High Commissioner for Minority Affairs, sent in November an official warning to Prime Minister Sherif Ismail, as well as the ministries of interior, local development, parliamentarian affairs, and the governor of Alexandria, where he called for the crackdown on churches to end.
"Malak ... resorted to Egypt's 2013 Constitution and Law 80 of 2016 pertaining to building churches as well as ministerial decree no 199 of 2017 on the formation of a commission for regulating the statues of existing churches, which says that all existing churches in Egypt are licensed," read a translation from al-Masry al-Youm newspaper.
"According to Malak's demands, governors will be committed to reopen all churches across Egypt that have been closed, including in Minya, Sohag and Alexandria."