Nebraska Tornadoes Kill 2, Including 5-Y-O; Franklin Graham Headed Ministry Sent to Rubble-Like Pilger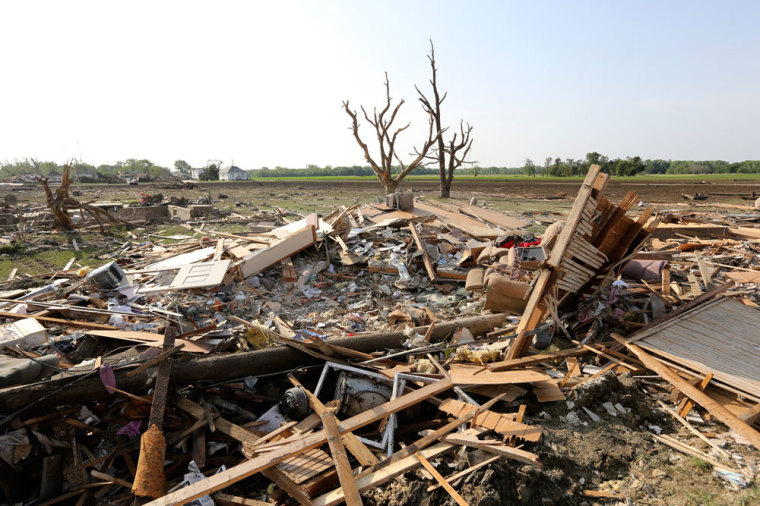 Christian relief organization Samaritan's Purse has deployed disaster relief teams to northeast Nebraska, where two tornadoes caused devastating area damage and claimed two lives.
"The reports we've received about yesterday's storms are devastating," said Franklin Graham, president of Samaritan's Purse, in a statement. "This community lost everything including their town's business district and fire station. We will be there for as long as it takes to support them and help them begin rebuilding their lives."
Equipment and supplies are expected to arrive in the town of Pilger by Wednesday evening, including a Disaster Relief Unit, stocked with chainsaws, heavy-duty plastic tarps, generators and other tools.
The twin tornadoes that hit Pilger Monday night destroyed the town's fire station and reduced between 40 to 50 homes to rubble, Stanton County Sheriff Mike Unger said, according to CNN. One of the people who died was a 5-year-old, while the second was from a weather-related traffic accident.
Pilger, a small town of 350 people, had not previously experienced a tornado in the area. Close to three-fourths of the town is now gone, Unger said.
Lead meteorologist Van DeWald of the National Weather Service in Omaha offered that it was likely a single storm caused multiple tornadoes to develop. While the first tornado hit Pilger, the second developed south of the town, before the two merged together.
Faith Regional Health Services in Norfolk added that 16 people were critically injured in the storms. Severe weather also caused damage in Madison, Wisconsin, and nearby towns, but no deaths were reported there.
Samaritan's Purse staff will work with local emergency officials and local churches in Pilger, with relief efforts focusing on cleaning up debris, cutting fallen trees, salvaging personal belongings and putting tarps on damaged roofs.
Beside the relief work, chaplains from the Billy Graham Evangelistic Association's Rapid Response Team are also heading to Nebraska to minister and provide support to victims and their families.
The Christian relief organization has helped over 28,000 families in 31 U.S. states that have suffered hurricanes, tornadoes, floods, fires and ice storms. The group is currently also helping flood victims in Pensacola, Florida.
Back in May, powerful storms caused widespread devastation across central and southern United Sates, killing at least 36 people. Samaritan's Purse sent teams of staff and volunteers to five locations across four states, including bases in Mayflower and Vilonia, Arkansas; Louisville, Mississippi; Baxter Springs, Kansas; and Athens, Alabama.