Neil Gorsuch Confirmed to Supreme Court; Conservatives Celebrate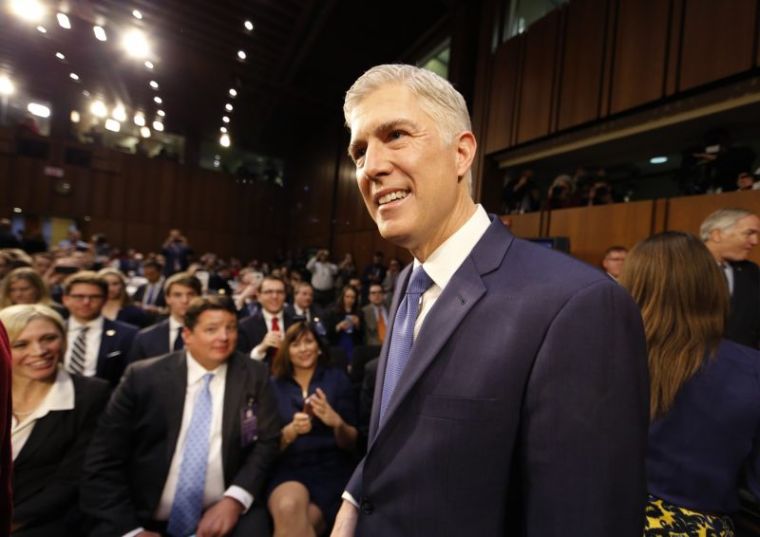 The Senate confirmed on Friday Tenth Circuit Court Judge Neil Gorsuch to the United States Supreme Court, marking a major victory for President Donald Trump.
Gorsuch will fill the Supreme Court seat left vacant since February 2016 due to the death of Justice Antonin Scalia.
Conservatives applauded the vote on Friday.
"We celebrate the confirmation of a justice who we anticipate will keep his promise to adhere to a textual and originalist view of the Constitution," stated Family Research Council President Tony Perkins.
"History was made today, not just in the drama that preceded the confirmation of Judge Neil Gorsuch to the Supreme Court, but in the determination of Senate Majority Leader Mitch McConnell to allow the American people to address what has become one of the most polarizing areas of American politics."
But Wade Henderson, president and CEO of The Leadership Conference on Civil and Human Rights, said in a statement that the Gorsuch confirmation was "an unhappy day to those Americans committed to justice and equality for all."
"His confirmation will forever be tainted by the Republican Senate majority's callous disregard for the historic rules and traditions of the Senate," said Henderson. 
On Thursday, Senate Republicans took the "nuclear option" to stop Democrats from blocking Gorsuch's confirmation. The Senate voted to change its rules to prohibit a procedural tactic called a filibuster against Supreme Court nominees, paving the way for Gorsuch to be confirmed with a simple majority.
In late January, President Donald Trump nominated the 49-year-old Gorsuch to fill the vacant seat on the Supreme Court, calling him a "man who our country really needs, and needs badly, to ensure the rule of law and the rule of justice."
"Judge Gorsuch has outstanding legal skills, a brilliant mind, tremendous discipline and has earned bipartisan support," stated Trump.
Although Gorsuch had previously been unanimously confirmed by the Senate to a position on the Tenth Circuit back in 2006, most Democrats expressed their opposition to the nomination.
Some argued that they were concerned by Gorsuch's conservative leanings while others expressed anger over how former President Barack Obama's nominee, Judge Merrick Garland, was never given a hearing.