Nelson Mandela Has Died: 10 Iconic Photos of South African Anti-Apartheid Hero Meeting With World Leaders and Celebrities
Nelson Rolihlahla Mandela, South African activist and president, has died at the age of 95 surrounded by his family at his home in the African nation he helped deliver from hundreds of years of racial segregation.
Mandela, loved by his countrymen and admired around the world for his relentless fight against racial injustice and oppression, gave audience to many global leaders, controversial ones included, and celebrities who stood in awe of his life's work.
Below are 10 photos of such meetings with Mandela. Read about the late South African president's passing here: Former South African President Nelson Mandela Is Dead at 95
2008: Mandela meets with French President Nicolas Sarkozy and his wife, Carla Bruni-Sarkkozy in Johannesburg, South Africa.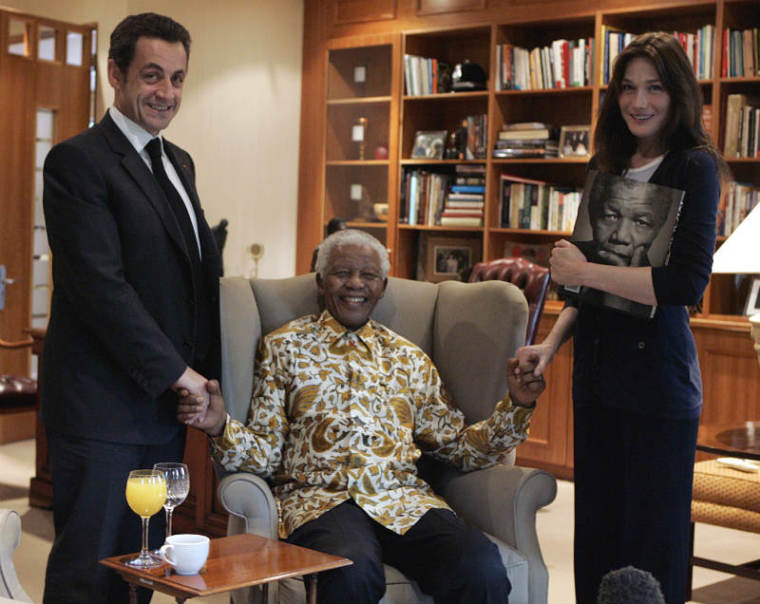 2007: Mandela meets with former U.S. President Jimmy Carter during a ceremony marking the South Afircan leader's 89th birthday.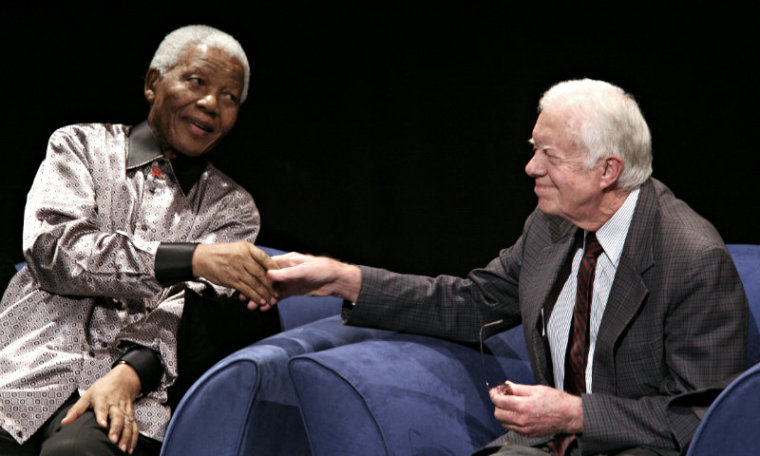 2003: Mandela meets with British soccer star David Beckham in Johannesburg.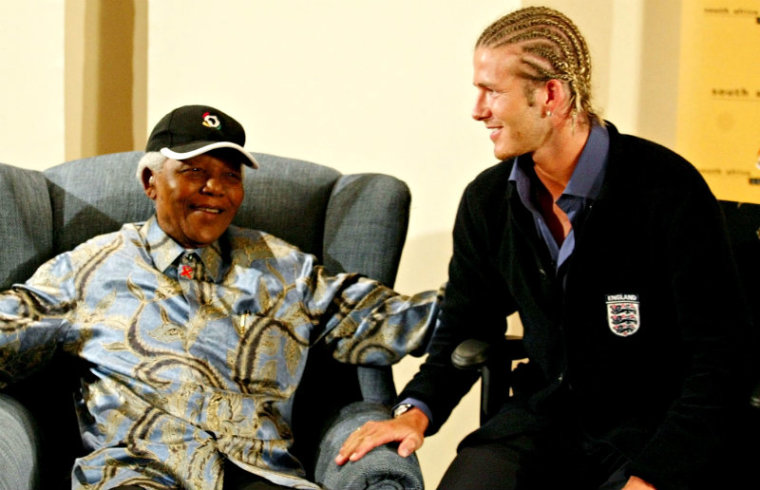 2003: Mandela meets with former U.S. President Bill Clinton during a gala in London, England.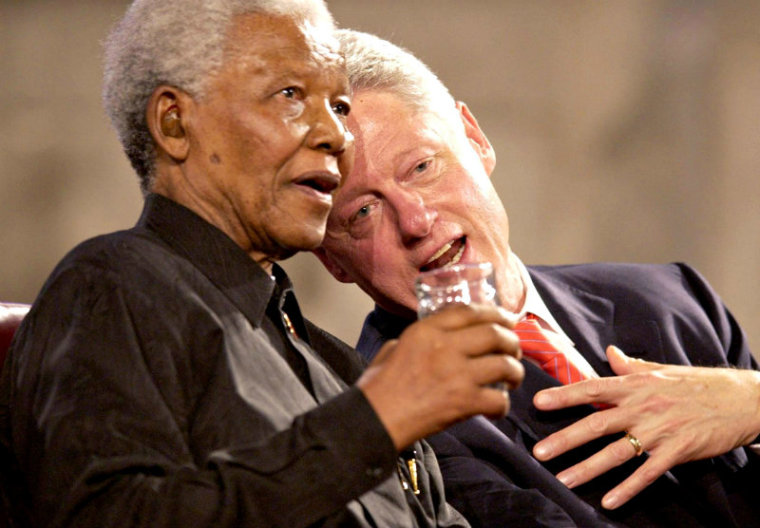 2002: Mandela poses with U2 frontman and activist Bono in Johannesburg.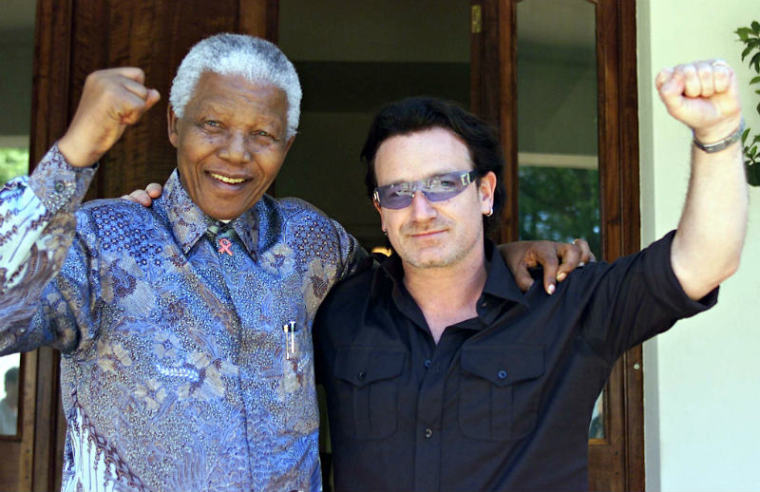 2001: Mandela embraces Cuba's former President Fidel Castro in Johannesburg.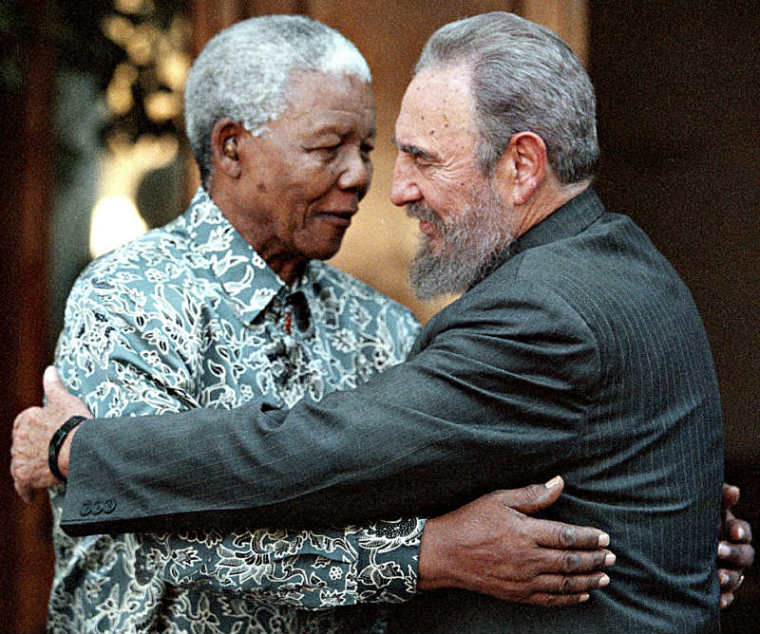 1997: Mandela speaks with Zimbabwe's President Robert Mugabe during a three-day meeting of the World Economic Forum.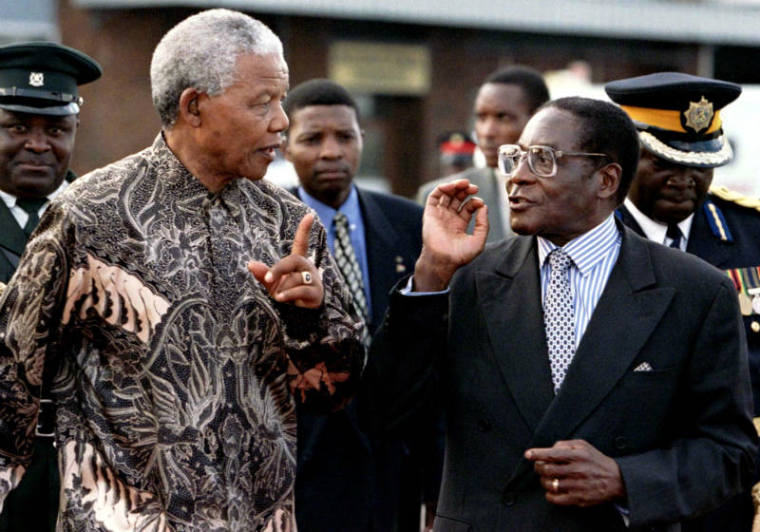 1997: Mandela shakes hands with Diana, Princess of Wales, during her visit to Cape Town. Mandela thanked Diana for influencing his government to ban the making of anti-personnel mines.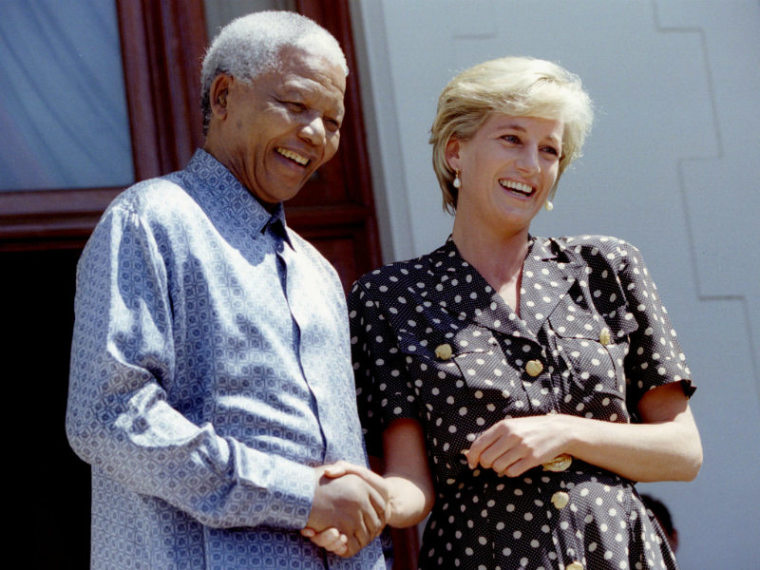 1996: Mandela rides with Britain's Queen Elizabeth II in a carriage outside Buckingham Palace during the South African president's visit to the country.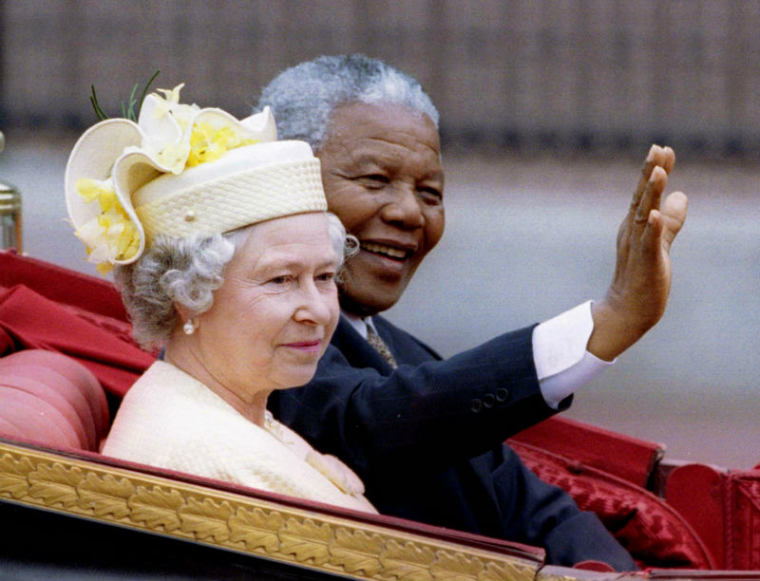 1994: Mandela lends a shoulder to recording artist and actress Whitney Houston during her visit to Johannesburg.