Republicans introduce bill to protect religious beliefs of faith-based foster care providers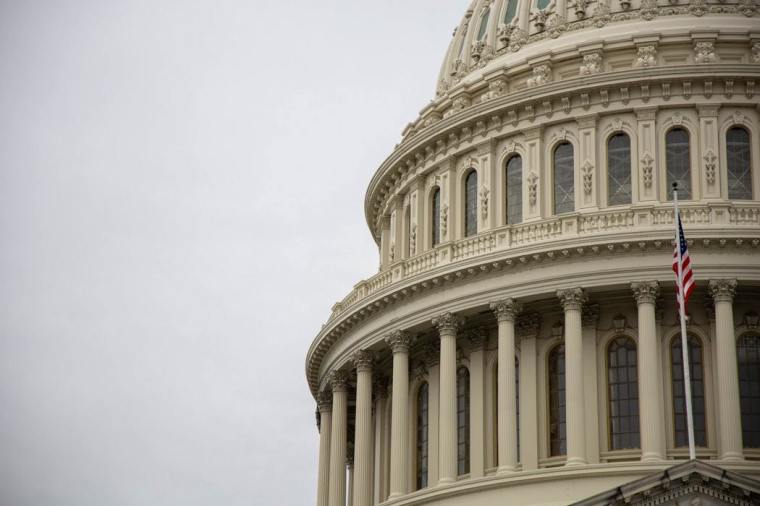 Congressional Republicans introduced legislation designed to protect faith-based foster care providers who seek to carry out their business practices in accordance with their religious beliefs on marriage and sexuality. 
The Child Welfare Provider Inclusion Act, sponsored by Sen. John Kennedy, R-La. and Sen. Tim Scott, R-S.C., was introduced in the U.S. Senate Wednesday.
Rep. Mike Kelly, R-Pa., introduced a companion bill in the House of Representatives. The legislation comes at a time when faith-based foster care providers have faced lawsuits for refusing to place children with same-sex couples in light of their religious beliefs defining marriage as a union between one man and one woman. 
As explained in a statement published by Kennedy's office on Wednesday, "The bill prohibits federal, state and local government agencies that receive federal adoption assistance funding from discriminating against child welfare service providers based on the providers' unwillingness to take action contrary to their sincerely held religious beliefs."
"This would include all agencies that receive funding under Part B (Child and Family Services) or Part E (Federal Payments for Foster Care, Prevention and Permanency) of Title IV of the Social Security Act."
Kennedy said that faith-based child welfare providers "are an essential part of caring for some of the most vulnerable children in our communities."
"I'm deeply saddened to see some government officials punish foster services for their sincere religious beliefs," the Louisiana lawmaker stated. 
"That discrimination comes directly at the expense of boys and girls who are waiting for loving, healthy homes. No government agency that discriminates against people based on their faith — which goes against the interests of foster children — deserves taxpayer dollars," he added.
In a statement, Scott said that faith-based foster care providers support over 400,000 children in the U.S. foster care system.
"At a time when religious freedoms are under assault, the Child Welfare Provider Inclusion Act is a necessary protection for those who are living according to their convictions," Scott said. "I am grateful my colleagues are standing with me to protect this most fundamental right."
Kelly voiced disgust with the fact that some state and local governments are "requiring faith-based adoption agencies to choose between helping kids and violating their religious faith."
"This blatant attack on the First Amendment makes it even harder for children to find loving homes," he argued. "By passing this legislation, Congress can stand up for kids and defend religious liberty." 
The introduction of the Child Welfare Provider Inclusion Act comes as a case involving faith-based adoption agencies is pending before the U.S. Supreme Court.
In 2018, the city of Philadelphia, Pennsylvania stopped placing children with foster parents affiliated with Catholic Social Services of the Archdiocese of Philadelphia and Bethany Christian Services of Greater Delaware Valley because their policies would not allow children to be placed with same-sex couples.
Catholic Social Services argued that the city's action violated the Constitution. A federal appeals court sided with the city of Philadelphia, claiming that the First Amendment "does not prohibit government regulation of religiously motivated conduct so long as that regulation is not a veiled attempt to suppress disfavored religious beliefs." The Supreme Court is expected to make a decision on the case later this year. 
The Senate bill has attracted 21 cosponsors, all of whom are Republicans. Meanwhile, eight Republicans have signed on as cosponsors in the House. 
The Child Welfare Provider Inclusion Act was previously introduced in the 116th Congress but failed to gain traction in the Democrat-controlled House of Representatives.
While the Democrats have a reduced number of seats in the 117th Congress, the legislation will likely fail to pass again because of the Democrats' expected near-unanimous opposition to the bill, not to mention their control of the Senate and the White House.