New Boy Scouts President Robert Gates Supports Inclusion of Openly Gay Adults But Vows to Oppose Reopening Issue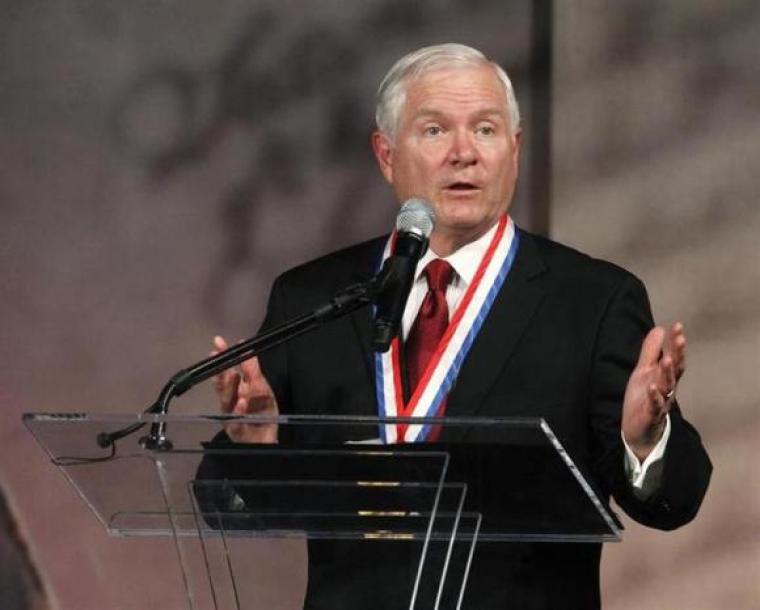 If former U.S. Defense Secretary and new president of the Boy Scouts of America Robert Gates had his way, openly gay adults would be serving in the organization.
Despite his personal feelings about it, however, Gates, who helped end the 'Don't Ask, Don't Tell Policy' in the U.S. military, has vowed to respect the democratic decision of the body to exclude openly gay adults and says he will oppose any effort to reopen the issue under his watch.
"A year ago this meeting saw a respectful and civil debate over membership policy. In a democratic process, a strong majority of the volunteer leadership of this movement from all across the nation, voted to welcome gay youth into scouting. In all candor, I would have supported going further as I did in opening the way for gays to serve in CIA, and in the military," he said Friday in an address at the organization's annual meeting in Nashville, Tenn., which was posted on YouTube.
"That said, I accept the vote of a year ago and I strongly support it. And in its implementation, scouting must provide a welcoming and safe environment for gay youth. A place where they can benefit from scouting and not face bullying or disrespect," he continued.
He pointed out, however, that the organization needs to put the contentious issue behind it and warned that any effort to push for the inclusion of openly gay adults in the Boy Scouts could destroy the organization, and as a result, he will oppose any efforts to effect that change under his watch.
"I am, as you must already know, a hard-eyed realist," said Gates.
"Given the strong feelings - the passion - involved among our volunteers on both sides of this matter, I believe strongly that to reopen the membership issue or try to take last year's decision to the next step would irreparably fracture and perhaps even provoke a formal, permanent split in this movement with the high likelihood that neither side would survive on its own. That is just a fact of life," he noted.
The losers in a fight like that would be "millions of scouts today and scouts yet unborn," he explained before declaring to applause: "We must always put the kids and their interest first, thus during my time as President, I will oppose any effort to reopen this issue."
"No one can foretell what might happen in the future, but now at this moment in our history, we must move forward by focusing on what unites us," he added.