New Film 'Generational Sins' Tells Moving Story of 2 Brothers Who Relive Troubled Childhood (Video)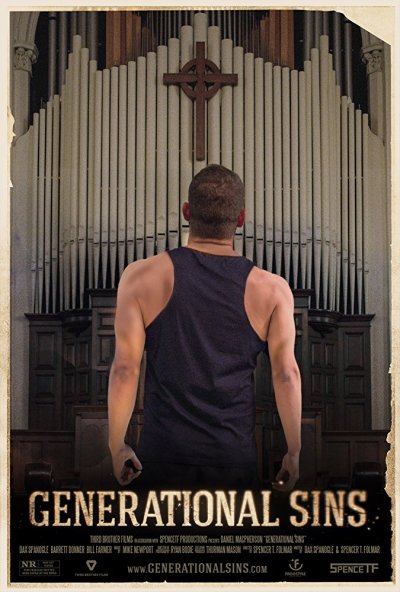 "Generational Sins" hits theaters Oct. 6 and the faith-based drama is based on two brothers who venture off on a road trip to seek out their alcoholic father.
According to the film's synopsis, "Generational Sins" brings two estranged brothers back together after the death of their mother. "Her dying wish is to see them return to their birthplace and reunite with their abusive, alcoholic father. They set out on a journey that leads them to their hometown full of dark memories that the younger brother doesn't remember and the older brother wants to forget. As each brother reconnects to the town and its people, they struggle to find the meaning of home, both for those who stay and for those who leave. Ultimately, they must confront the memory and the man of their father and are forced to choose between forgiveness and bitterness."
Produced by Third Brother Films and directed by Spencer T. Folmar, the feature film stars Daniel MacPherson ("The Osiris Child"), Dax Spanogle ("Homebody"), along with Barrett Donner, Kristen Jezek, Leesa Folmar, Bill Farmer and Nick Coble.
In an exclusive clip provided to The Christian Post, we see the brothers hash it out after their hometown visit brings up intense emotions. In the clip, the younger brother, played by Spanogle, admits that he misses his deceased mother.
The brothers, Drew and Will Caldwell, have different emotions about returning back home. 
Distributed by Freestyle Digital Media, "Generational Sins," which is rated PG-13, will hit theaters next Friday. For more information, visit the film's website, GenerationalSins.com.
See the movie clip and official trailer below:
Follow Jeannie Law on Twitter:
@jlawcp