NJ Supreme Court says Catholic school can fire teacher for engaging in premarital sex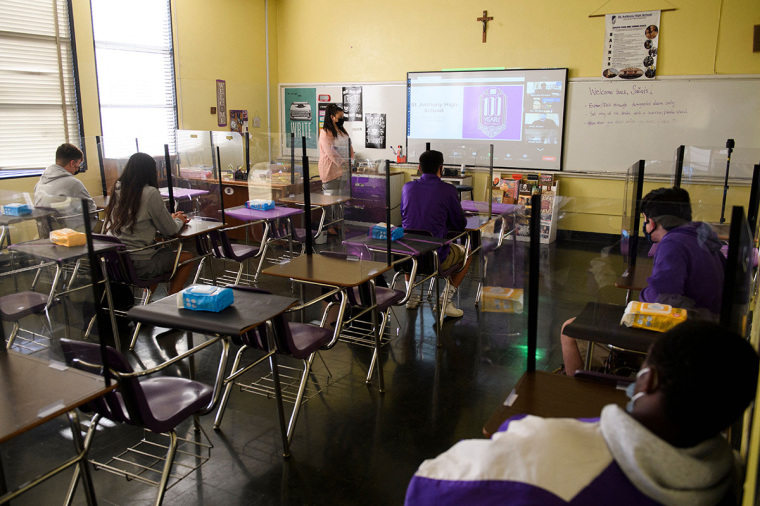 The New Jersey Supreme Court has unanimously ruled that a Roman Catholic school can lawfully fire a teacher because she violated Church teaching by having sex outside of marriage.
New Jersey's highest court ruled Monday in the case of Victoria Crisitello v. St. Theresa School that a Catholic elementary school could fire an art teacher who became pregnant while unmarried, which violated her employment agreement with the school, which requires employees to adhere to Catholic teaching.
Justice Lee Solomon authored the majority opinion, which permanently dismissed the complaint against the Catholic school, with Justice Fabiana Pierre-Louis authoring a concurring opinion.
According to a syllabus of the decision, Solomon concluded that the school was allowed to fire the teacher because state law, namely New Jersey Statutes Annotated 10:5-12(a), permits religious entities to use their religious tenets as employment criteria.
"Here, it is uncontroverted that St. Theresa's followed the religious tenets of the Catholic Church in terminating Crisitello. St. Theresa's was therefore entitled to summary judgment and the dismissal of the complaint with prejudice," wrote Solomon in the syllabus.
"The record evidence demonstrates that St. Theresa's consistently maintained its position that Crisitello was terminated for violating Catholic law by engaging in premarital sex. And Crisitello has presented no evidence to counter St. Theresa's asserted position."
Becket, a religious liberty law firm that filed an amicus brief in the case on behalf of the Jewish organization Agudath Israel of America, celebrated the state Supreme Court's ruling.
"Teachers make the school," said Eric Rassbach, vice president and senior counsel at Becket, in a statement released Monday. "The whole point of a religious school is to help parents educate their children in their faith. And to do that, schools must have teachers who believe in and follow their faith."
Alexander Shalom, the director of Supreme Court Advocacy at the New Jersey chapter of the American Civil Liberties Union, expressed disappointment in the decision in a statement. 
"While we recognize that the United States Supreme Court's prior decisions provide broad latitude to religious employers regarding hiring and firing, we believe the NJ Supreme Court could have, and should have, held that a second grade art teacher was entitled to the protections of the Law Against Discrimination," Shalom stated.