New Jersey Jury Rules Gay Therapy Group JONAH Is Guilty of Fraud; One Judge in Case Says Homosexuality Is OK, Not 'Abnormal or a Disorder'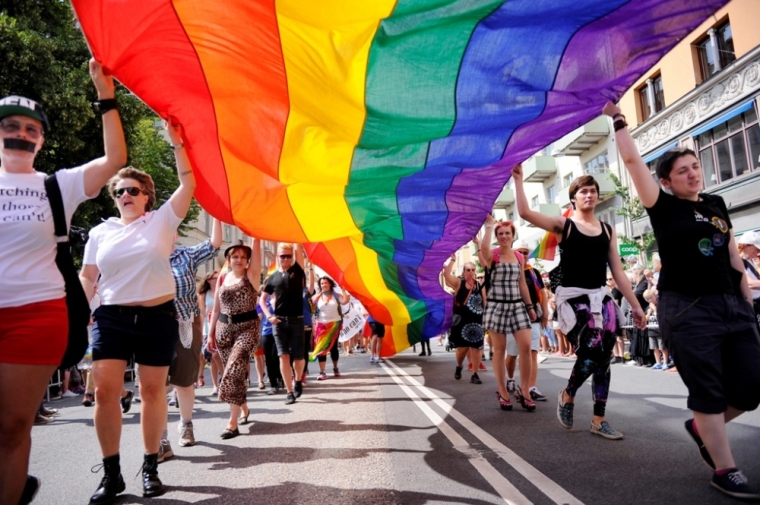 A jury in New Jersey has found a conversion therapy group guilty of committing fraud over claim that it offers services that can change a person's sexual orientation.
The jury on Thursday afternoon found the group Jews Offering New Alternatives for Healing, also called JONAH International, liable for consumer fraud.
Known as Michael Ferguson, et al., v. JONAH, et al., the suit was brought forth by the Southern Poverty Law Center, a liberal organization that garnered controversy for listing conservative organizations like the Family Research Council as "hate groups" and Dr. Ben Carson as a danger to the United States.
David Dinielli, SPLC deputy legal director, said in a statement released Thursday that the decision was "a monumental moment in the movement to ensure the rights and acceptance of LGBT people in America."
"Conversion therapy and homophobia are based on the same central lie that gay people are broken and need to be fixed," stated Dinielli. "Conversion therapists, including the defendants in this case, sell fake cures that don't work but can seriously harm the unsuspecting people who fall into this trap."
Sometimes called "conversion therapy" or "reparative therapy," sexual orientation change efforts therapy seeks to change the sexual preferences of a patient from homosexual to heterosexual.
While mainstream American psychiatry does not endorse SOCE therapy, several groups across the U.S. offer it to potential patients.
In November 2012, the SPLC filed a lawsuit against JONAH on behalf of four men and two parents charging that the gay therapy group was guilty of consumer fraud.
The SPLC sought to prove that JONAH was in violation of New Jersey's Consumer Fraud Act, specifically the measure regarding "ascertainable loss" regarding the therapy procedure.
JONAH was legally represented in part by the Rancho Santa Fe, California-based Freedom of Conscience Defense Fund.
Last June, State Superior Court Judge Peter F. Bariso Jr. ruled that JONAH could be found liable for the costs accrued by the plaintiffs, allowing the case to go forward.
In February, Judge Bariso ruled that JONAH could not bring witnesses that considered homosexuality to be a mental illness.
"The overwhelming weight of scientific authority concludes that homosexuality is not a disorder or abnormal. The universal acceptance of that scientific conclusion — save for outliers such as JONAH — requires that any expert opinions to the contrary must be barred," wrote Bariso.
"No doubt, general acceptance within the scientific community is not an end in itself. … Nevertheless, general acceptance constitutes strong — some might say conclusive — indicia of whether a sufficient level of reliability has been achieved."
Regarding Thursday's decision, JONAH Co-Directors Arthur Goldberg and Elaine Silodor Berk released a statement calling the ruling "unjust and unconscionable."
"With today's decision, we have lost only a battle but can still win the war. We intend to appeal and have grounds on which we expect to win," stated Goldberg and Berk.
"Please pray for the future of all the good men and women involved in doing G-d's mandated work of helping those with unwanted [same-sex attraction]."