New Jersey Lesbian Couples Suing for Insurance to Cover Their 'Infertility'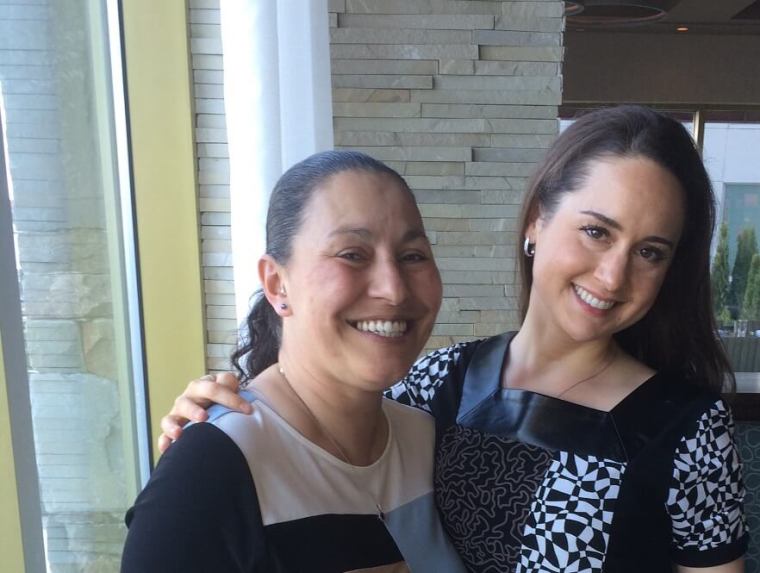 Two pairs of lesbian couples are suing New Jersey in order to get insurance coverage for their artificial insemination operations.
Erin and Marianne Krupa and Sarah Mills and her partner Gloria Torres filed suit earlier this month against New Jersey Department of Banking and Insurance Commissioner Richard Badolato.
"This civil rights case is about family and the right of all New Jersey women who dream of becoming mothers to access the reproductive healthcare they need to realize that dream on an equal basis, regardless of their sexual orientation," reads the lawsuit.
"Although New Jersey mandates that insurance plans operating in the state cover medically necessary expenses incurred in the diagnosis and treatment of infertility, this mandate, in relevant part, defines infertility as an inability to conceive despite engaging in unprotected sexual intercourse with a male partner for either one or two years, depending on a woman's age."
The Krupas and Mills and Torres are being represented by Grace Cathryn Cretcher, attorney with Beranbaum Menken LLP of New York City.
In an interview with The Christian Post, Cretcher explained why she agreed to take the case, which was filed August 1 in U.S. District Court for the District of New Jersey.
"Particularly given that my educational and professional background and interest is in constitutional and civil rights law, taking the case was a no-brainer," explained Cretcher.
"Not only is helping make NJ a fairer place where all citizens can access resources to help them start families on a constitutionally equal basis obviously a great cause, but after Windsor and Obergefell, we believe there is little to no question about the unconstitutionality of the NJ infertility mandate."
According to Cretcher, the lawsuit is "currently in the process of being served on the Commissioner of the NJ Department of Banking and Finance, the Defendant in the suit."
At the center of the litigation is the Family Building Act, a state law passed in 2001 that requires medical insurance companies to provide coverage for infertility treatments.
The plaintiffs take issue with the Act's definition of "infertility" as occurring when a woman under age 35 cannot conceive after two years of unprotected sexual intercourse.
Mat Staver, founder and chairman of the Orlando, Florida-based conservative law firm the Liberty Counsel, told CP that he believed the mandate was fair.
"The policy makes sense that fertility coverage should not be provided unless the woman is shown to be infertile. Engaging in sexual relations that has no possibility of creating a baby does not meet the infertility threshold that would kick in coverage," said Staver.
"It does not discriminate against same-sex couples. These women have chosen to engage in sexual relations that cannot produce a child and now they want the insurance company to pay for their personal choices."
CP reached out to the New Jersey Department of Banking and Insurance, however a spokesmen responded that the department "does not comment on pending or ongoing litigation."