Lawsuit Against Chicago Archdiocese for Firing Man in Gay Marriage Will Proceed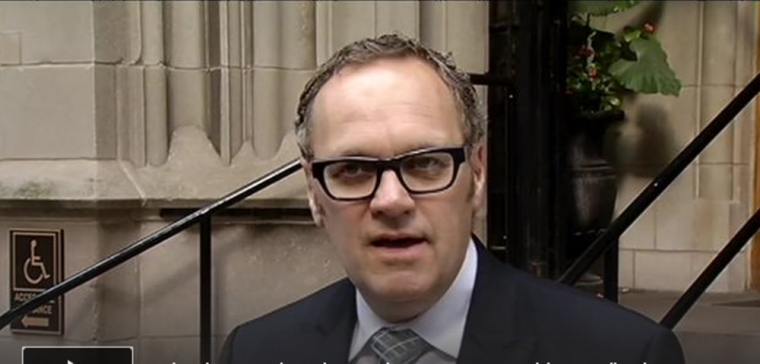 An Illinois judge will allow for a lawsuit to proceed against the Roman Catholic Archdiocese of Chicago over their decision to fire a choir director who's in a gay marriage.
The archdiocese recently filed a motion to dismiss a suit by Colin Collette, a former music director at Holy Family Catholic Community who was fired because he married a man, which is a violation of the Church's employment policy and Church doctrine.
U.S. District Court Judge Charles Kocoras, however, rejected the archdiocese's motion to dismiss and will allow the suit to go forward, according to the Chicago Tribune.
"In its motion to dismiss the suit, the archdiocese cited what's called the 'ministerial exception,' which restricts employment discrimination claims by church ministers. The motion notes that Collette's job titles were 'director of worship' and 'director of music,'" reported the Tribune on Monday.
"Kocoras cited case law indicating that a title alone doesn't determine whether a church employee should be defined as a minister. He ruled that further legal arguments would be needed to determine whether the ministerial exception applies here."
In March, Collette filed a lawsuit against the archdiocese and his former employer, Holy Family Catholic Community in Inverness, in the District Court for the Northern District of Illinois Eastern Division.
"[Collette] was treated less favorably than other similarly situated employees when it was discovered that he was engaged to and intended to marry a man," read the suit.
"Defendants employ many similarly situated females that have become engaged to and eventually married men in both traditional Catholic marriages and in marriages not sanctioned by the Catholic Church."
The lawsuit went on to claim that Collette's "sex, sexual orientation, and marital status were motivating factors in his termination" and demands reinstatement at Holy Family, back pay, and compensation for damages rendered.
In an interview with the Chicago Tribune published in March, Collette said he didn't file the lawsuit with ill intentions toward the Church.
"When 'Spotlight' won the Academy Award (for best film), Rome was so quick to say, 'This is not an anti-Catholic film. It's calling us to an issue the Catholic Church needs to deal with,'" argued Collette.
"That's how I felt about this. I'm not trying to be anti-Catholic. … This is an issue the Church needs to deal with. There are a lot of good people that are hurting."
In a statement released in 2014 soon after the firing garnered headlines, the archdiocese argued that the dismissal was justified since Collette was violating Church teaching.
"Pastors hire and dismiss all parish personnel and govern according to the teachings of the Church and Archdiocesan policies. This is a matter of personal integrity on their part," stated the archdiocese.
"Those that serve as ministers of the Church, including worship ministers, are expected to conform their lives publicly with the teachings of the Church."