New Mexico Ten Commandments Monument to Be Moved From Public Property to Church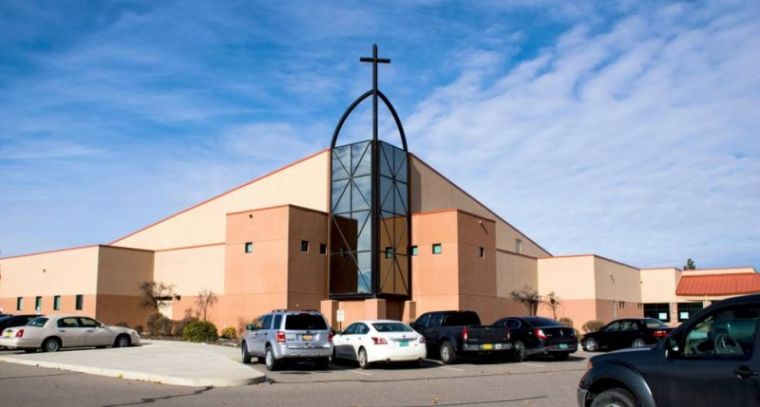 A Ten Commandments monument on New Mexico public property that was recently ruled unconstitutional by the court system will be moved to a local church.
Last month, the United States Supreme Court allowed a lower court ruling against Decalogue display in the City of Bloomfield to stand, meaning that the six-foot-tall, approximately 3,000-pound monument must be moved.
The monument will be moved to First Baptist Church of Bloomfield, in part because the church property is centrally located in the community, according to the Associated Press.
Bloomfield City Manager Eric Strahl explained to local media outlet KOB 4 that First Baptist Church "would be a nice place to have it."
"It will be positioned so it faces Route 550 so everybody going through that intersection, either going north or south on 550, should be able to see it," remarked Strahl.
Strahl also told KOB that the city will not be paying for it, but rather the group that helped create the Decalogue display will be.
The monument was erected on Bloomfield's city hall property in 2011. In 2012, the New Mexico chapter of the American Civil Liberties Union filed a lawsuit on behalf of two residents to have it removed.
In August 2014, U.S. District Court Judge James Parker ruled that Bloomfield City Hall must remove the display, saying that it violated the Establishment Clause of the First Amendment.
"The Ten Commandments monument is government speech regulated by the Establishment Clause because the Ten Commandments monument is a permanent object located on government property and it is not part of a designated public forum open to all on equal terms," wrote Judge Parker.
"In view of the circumstances surrounding the context, history, and purpose of the Ten Commandments monument, it is clear that the city of Bloomfield has violated the Establishment Clause because its conduct in authorizing the continued display of the monument on city property has had the primary or principal effect of endorsing religion."
In November 2016, the Tenth Circuit Court of Appeals affirmed the lower court decision and last month, the U.S. Supreme Court declined to hear an appeal.
Alliance Defending Freedom, which was helping to represent Bloomfield, released a statement in October, denouncing the high court's refusal to hear the appeal.
"Just because we disagree with what something says, does not mean we can ban it from the public square," stated ADF.
"But by allowing the Tenth Circuit decision to stand, the Supreme Court has given anti-religion advocates a license to challenge any monument that they see and offends them."